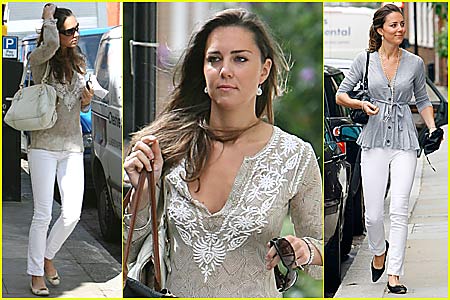 Kate will soon be back into her White Jeans
I don't know about everyone else, but about this time of summer, when all we want to wear is white,  to stretch out the diminishing days of the season,  our beloved white jeans and white pants are looking a little slack.  Either the stretch is winning out over the "hold", or your Tide Pen didn't quite get to the Pinot spill in time.  Now is the time to replenish while there are still selections available and time to wear them.   And if you buy them now, you will have them on hand for whatever Winter Resort Travel you will be fortunate to embark upon in the upcoming seasons.    Basically, there are 5 pairs of white pants that should be in every girl's wardrobe and we found them all at SAKS.com. And if you are looking for the perfect top to pair, please check out our TOPS IN SUMMER TOPS.
#1.  Skinny Jean | Works as well in heels and wedges as it does  with ballet flats and sandals.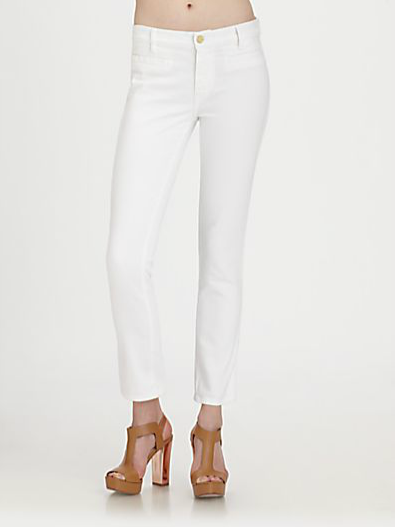 #2.   Boot Cut Jean | Love with platforms sandals or espadrilles for an long lean look.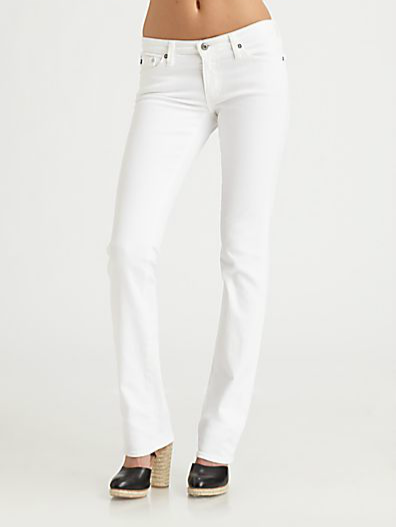 #3    Short Cropped | This is one of our favorites for all-purpose, an all-around great pant.  No belt loops to add bulk.   Like the Skinny Jeans, it works with all heel heights.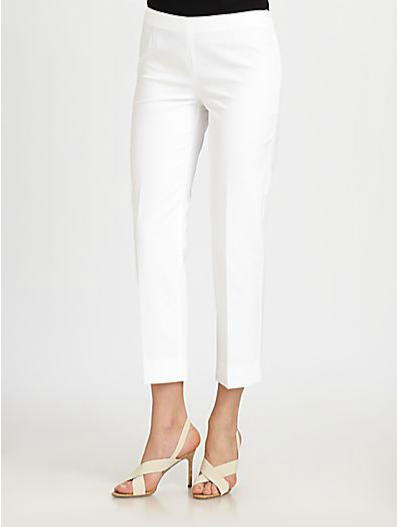 #4   Slim to Ankle | With Theory's amazing fit,  the flat front style are super flattering.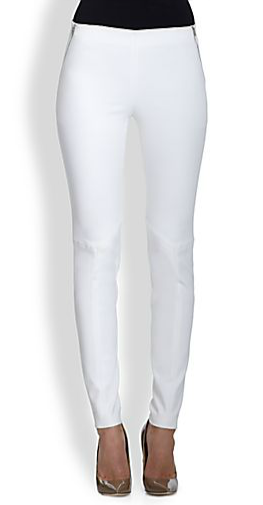 #5.   Wide Legged | For elongated elegance, wear these with platform sandals, pumps or wedges – tuck in top and add a fab belt.