I am hoping to get to ski somewhere this winter although I have nothing on the calendar. Since my son Jake lives in Denver, I can justify a trip out to see him and get a few days on the slopes. As I am a solidly mediocre skier, what to wear skiing takes on additional importance. To have slopeside style, you don't have to spend a fortune, but keep in mind it is an investment that will provide years of wear. Don't wait to long to shop, many of these items are going fast as we gear up for ski season.
I love this Rossignol combo. A Glamourpuss Fur Funnel makes a great neck-gator for skiing.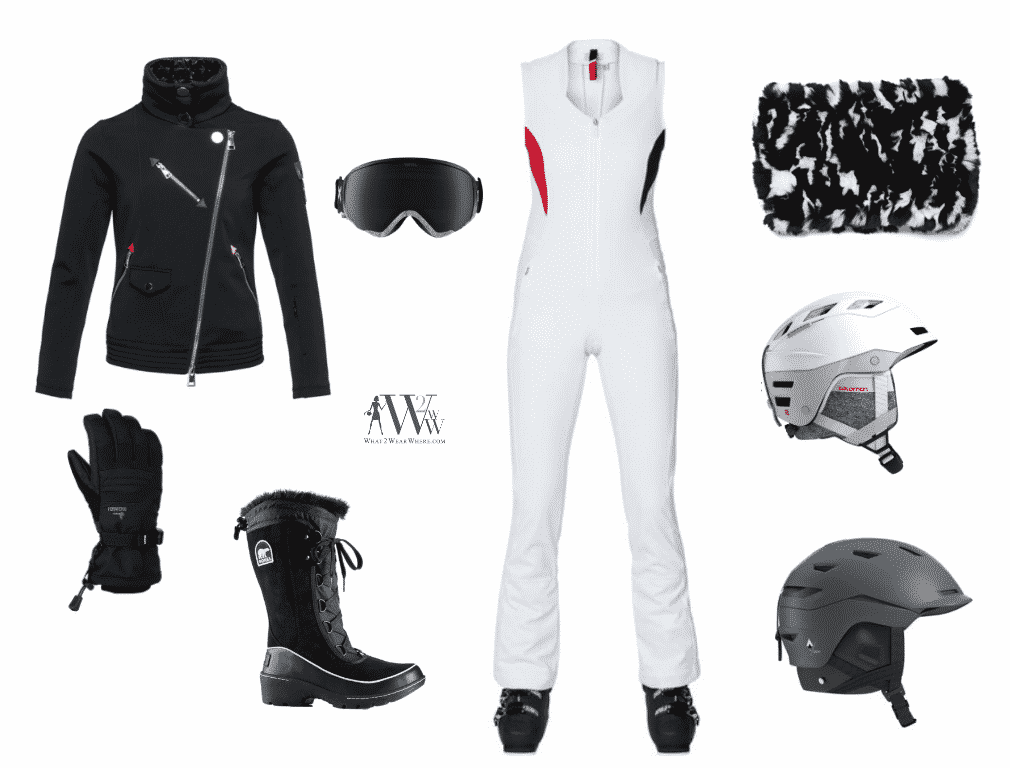 Rossignol Altirock Jacket $650 / Rossignol One Piece Suit $600
accessories: Anon Wm1 Mei Goggles $269.95 / Glamourpuss The Original Fur Funnel $225 / Kombi Storm Cuff Gloves $49.95 / Salomon Qst Charge Mips Snow Helmet $229.95 / Smith Variance Mips 2019 Helmet $210 / Sorel Tivoli High Boot $150
Very groovy one piece! And the price is right.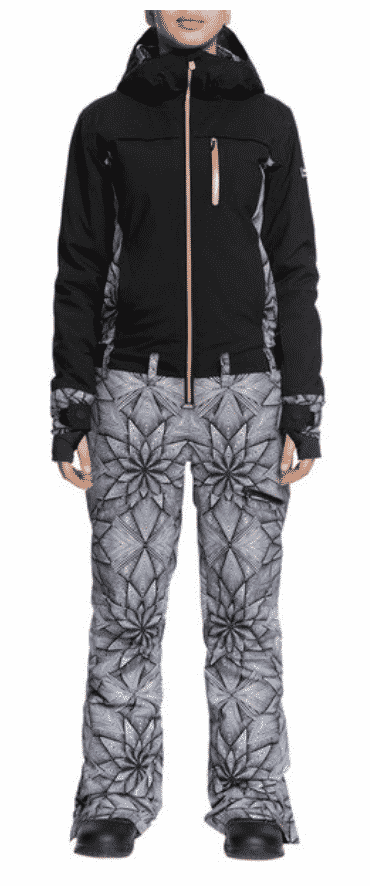 Gorgeous classic. Wear for years.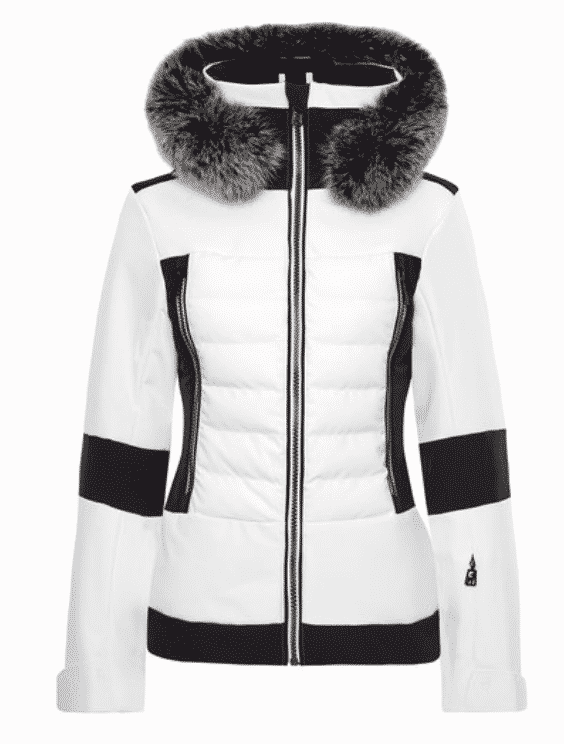 Toni Sailer Manou Fur Jacket $1599
Another black and white combo.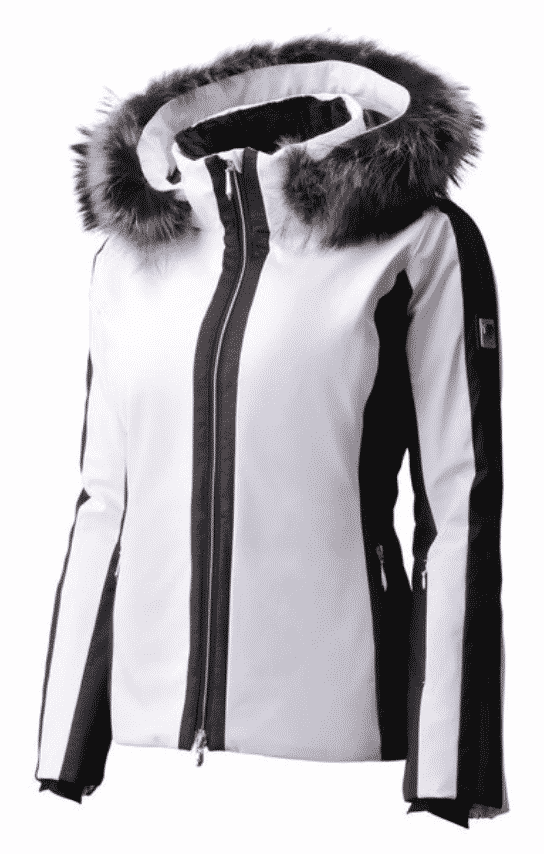 Descente Gianna Insulated Real Fur Jacket $750
I like the shape of these.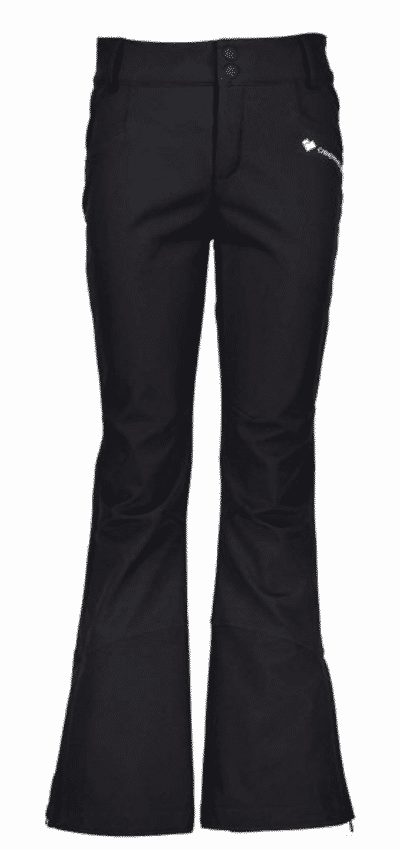 Obermeyer Bandera Pant $129.50
A fur accent is very cozy.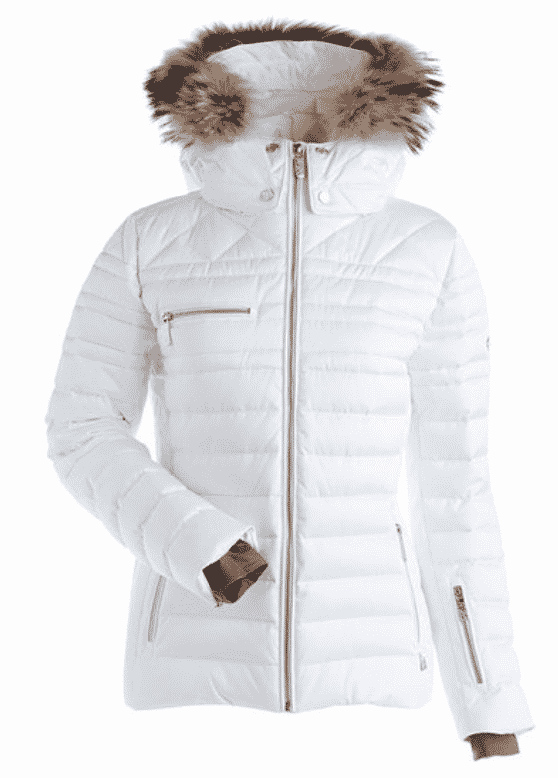 Nils Arya-Real Fur Jacket $800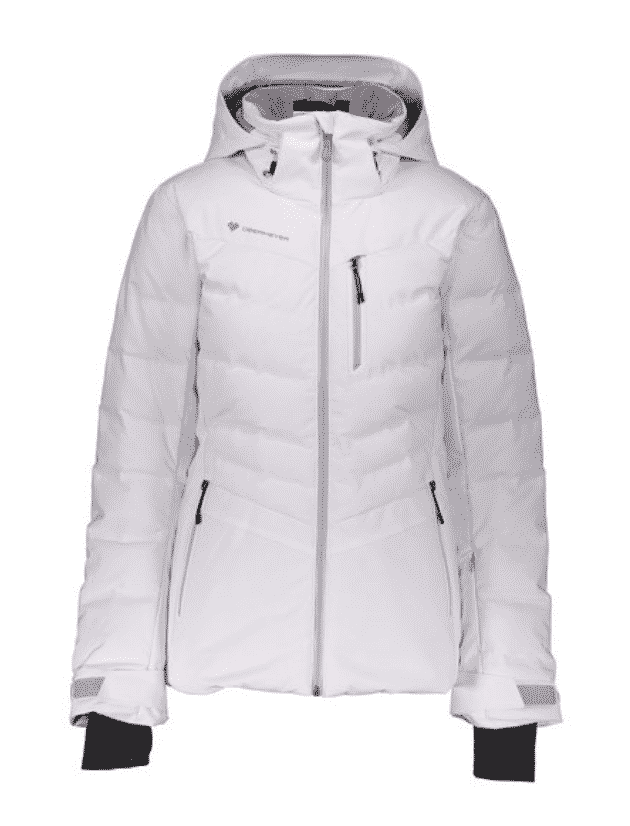 All white can be very chic.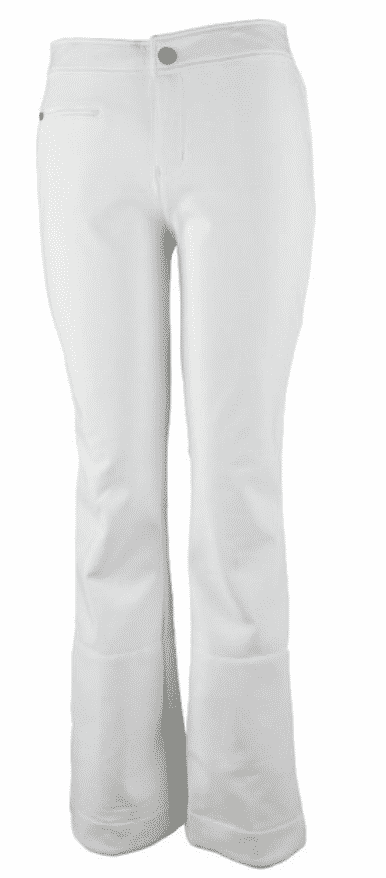 Obermeyer Bond II snow Pant $198.95
Or pop a color.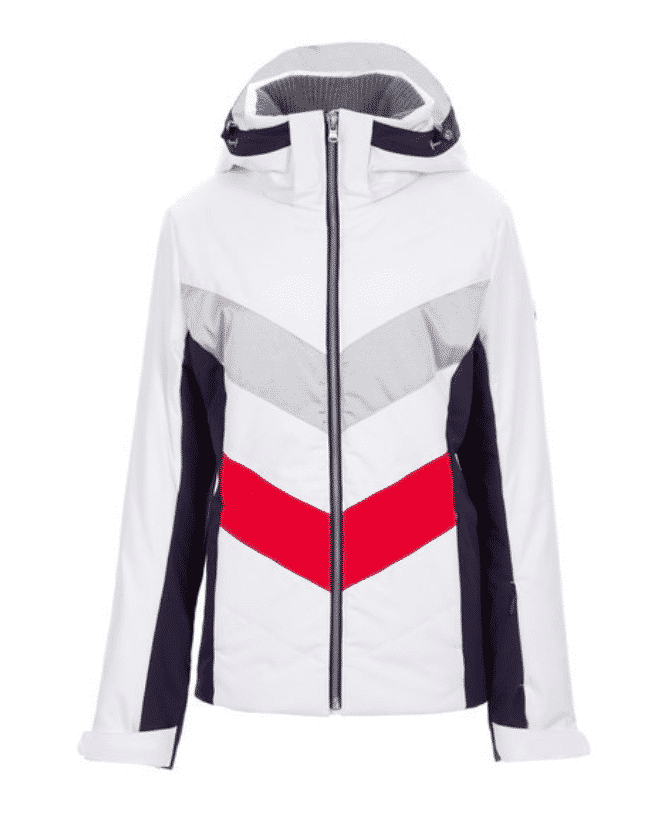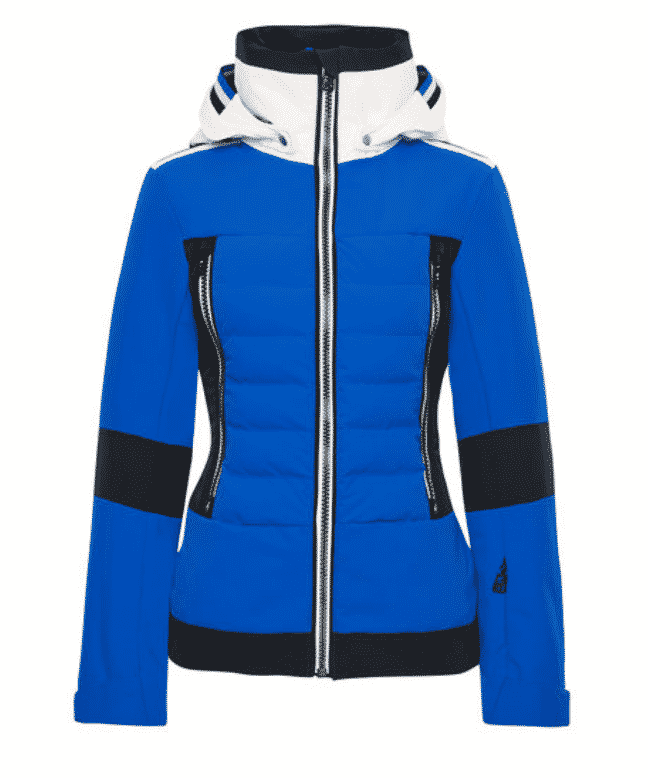 Toni Sailer Manou Jacket $1199
And add some sizzle!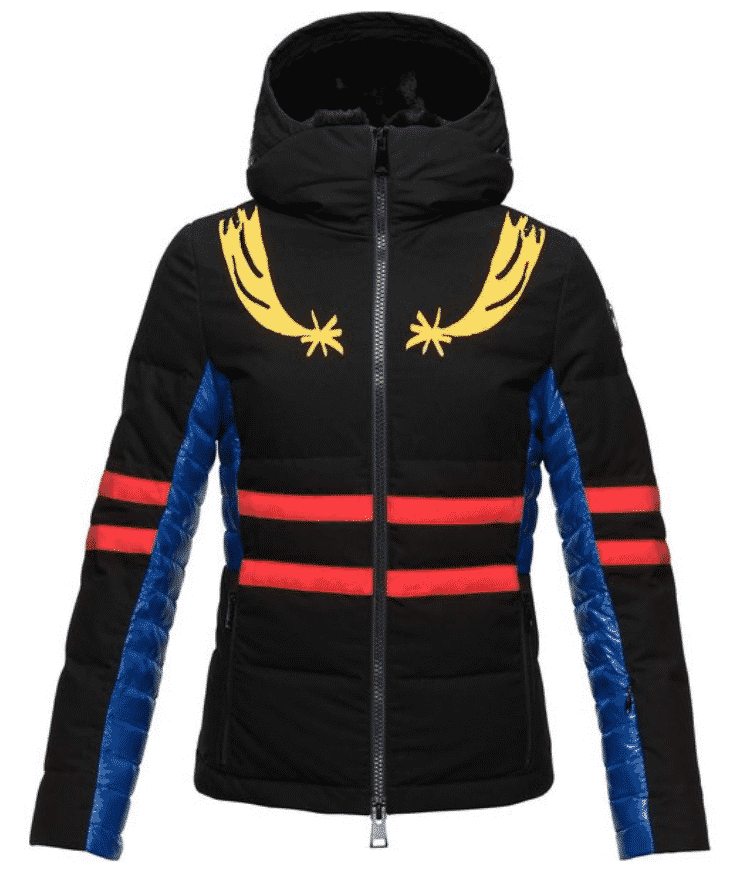 Rossignol Yurock Down Jacket $1000
Last year in Aspen – are they holding me up? Must be after lunch.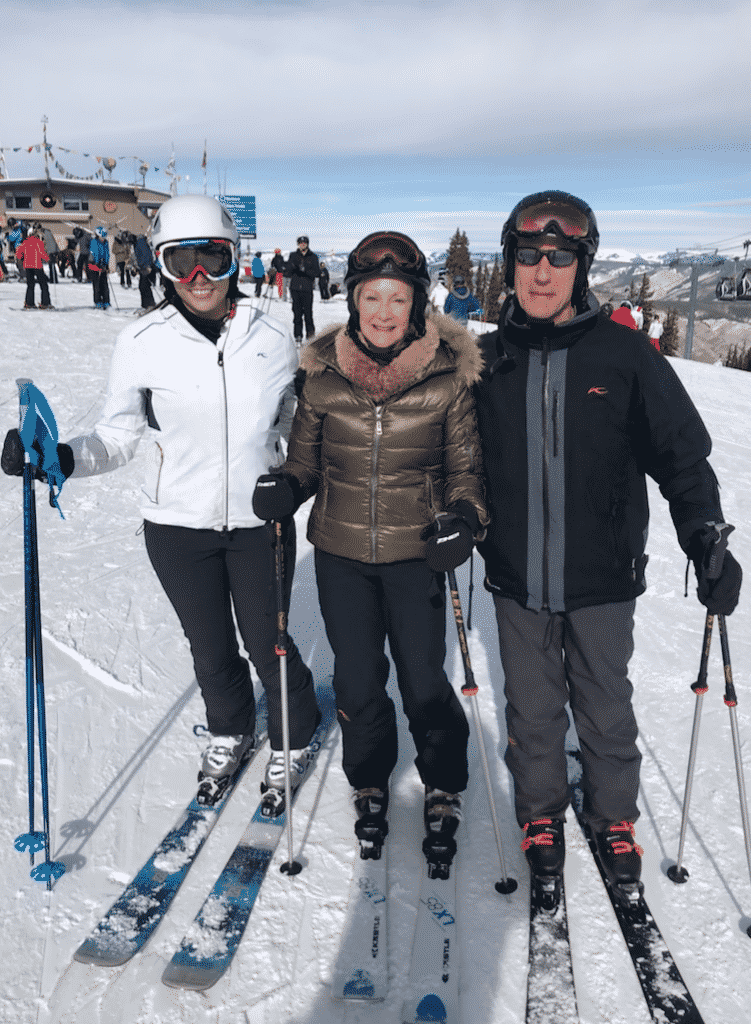 Here is are pages from the book, Packing for Travel, From Jet Set to Trek Set, the Definitive Globe Trotting Guide. It is now available on AMAZON PRIME!