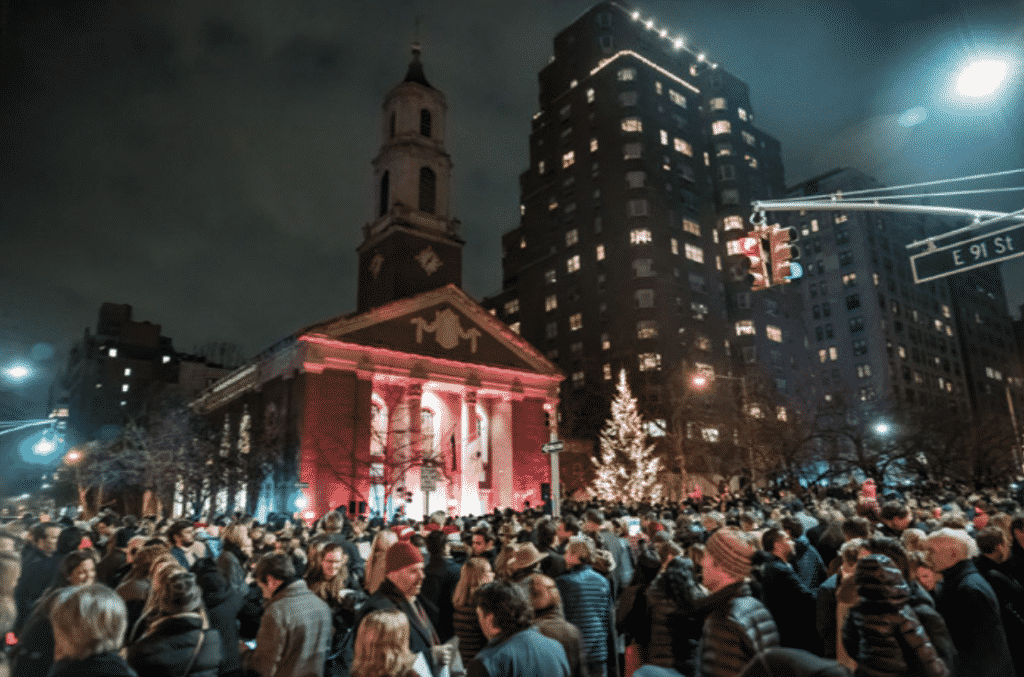 This Sunday, December 2nd, Park Avenue will twinkle with two and a half miles of holiday trees after a ceremony that begins at 6:30pm!  The Park Avenue Memorial Tree Lighting tradition started after World War II by Mrs. Stephen C. Clark and friends, as a memorial to those who have died in all of our country's wars.  The illuminated trees on Park Avenue are made possible each year by contributions from the community to The Fund for Park Avenue.  Gather on the front steps of The Brick Presbyterian Church on 91st and Park Avenue for words of remembrance and celebration, followed by a rousing carol sing with the entire community.   For me, this is the best night in the city when the vast metropolis is transformed into a small town community united with a single purpose.   Peace on Earth, Goodwill to Men.
It is our tradition to stop by J. McLaughlin for a bit of holiday cheer and some gift shopping.   This year we fell in love with a bell sleeved sheath that will take you to any holiday celebration in great style.  PS:  These dresses travel so well, so pack one or two for your holiday holidays.  For those who don't know J.Mc has a terrific line of shoes that are thoughtfully designed for great form and function.   Since the weather will be mild, I will forego my usual footing of  boots (see our boot collection) and slip into a pair of  pumps, add a clutch and a pair of Oscar de la Renta fab statement earrings from Net a Porter and be read to sing, sing, sing!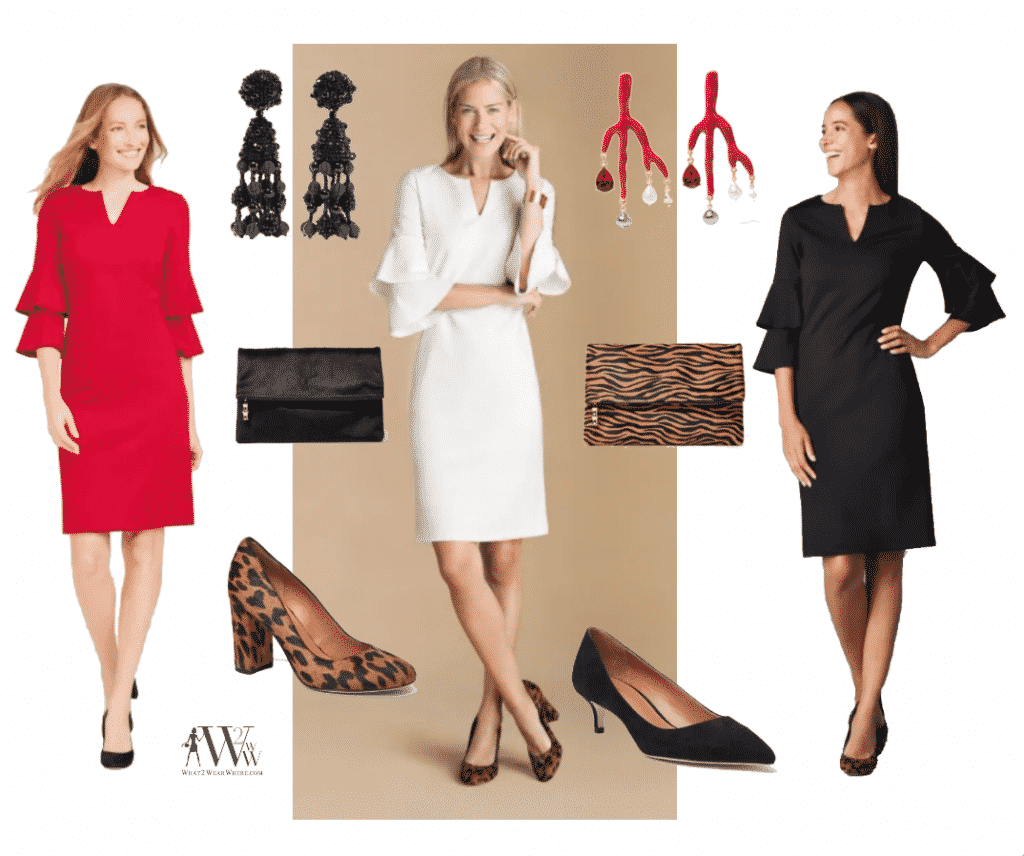 dresses: JMc Laughlin Letty Bell Sheere   $218   accessories:  Sienna Clutch  $138  /  Sienna Clutch In Zebra  $138  /  Oscar De La Renta Falling Tassel Bead And Silk Clip Earrings  SALE $392  /  Oscar De La Renta Gold-Tone, Enamel, Faux Pearl And Crystal Earrings  SALE $273   shoes: Mila Pumps In Leopard  $228  /  Kat Suede Kitten Heel  $198
See you there!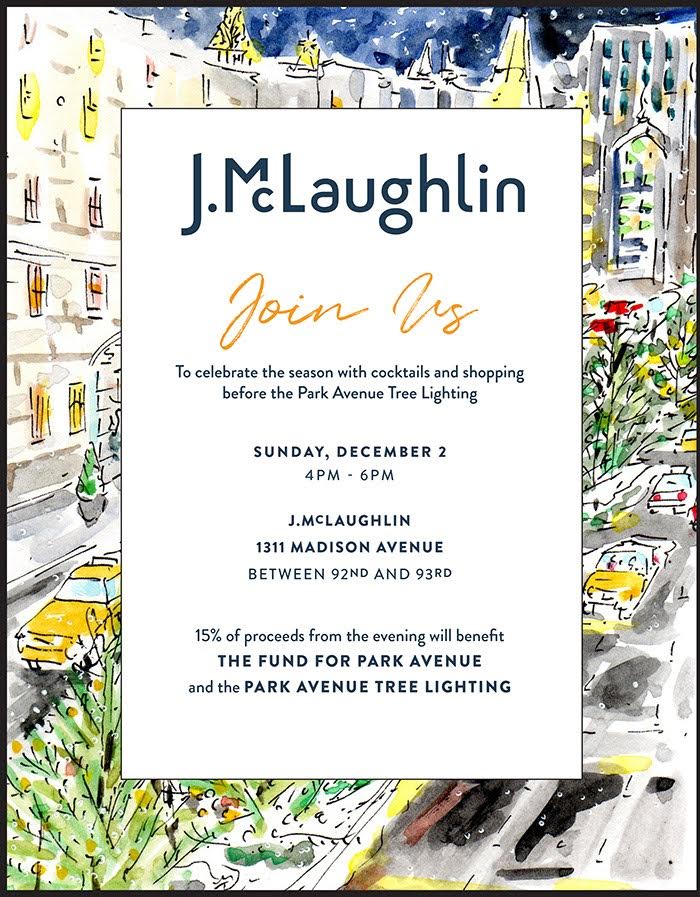 I post this photo every year to remember Roger Webster.  Here is is with Barbara McLaughlin, head of the Fund for Park Avenue at the tree lighting.  He is still missed!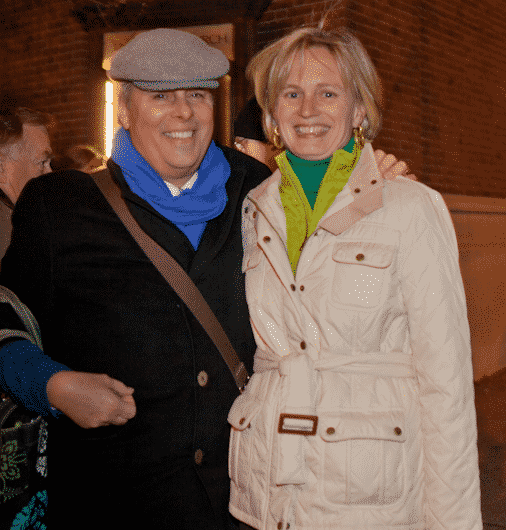 Please be generous with your contribution.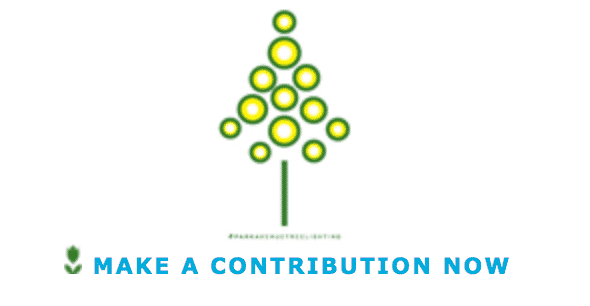 Photos from New York Social Diary