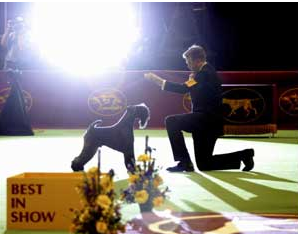 One of our favorite events of the season is The Westminster Kennel Club Dog Show, now in its 137th year.  On February 11 & 12,  187 breeds, tails wagging, will trot majestically around the stage at Madison Square Garden as the judging commences to determine the next Best in Show.  We are avid dog lovers, and always have such fun cheering on our favorite breeds and admiring the beautiful "canine models."  The live coverage begins Monday, February 11 at 8pm on CNBC and will continue on USA on Tuesday at 8pm.  For a Full Schedule, to Purchase Tickets, or to learn more, go to WestminsterKennelClub.org.
For what to wear to the top dog show in the country, we scampered over to Ralph Lauren where we knew we would find a tail-wagging ensemble for ourselves and for our pretty, precious pooch.   We love the flirty leather skirt in the new silhouette of the season.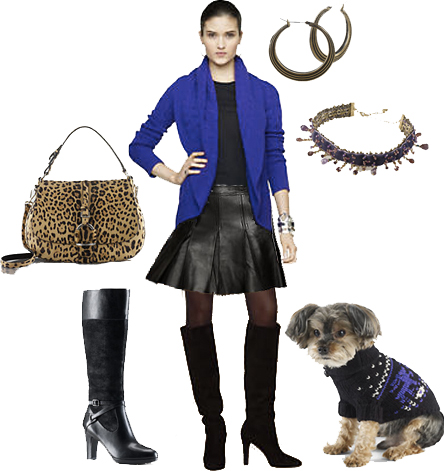 I know I am a Brittany, but What Breed Are You?