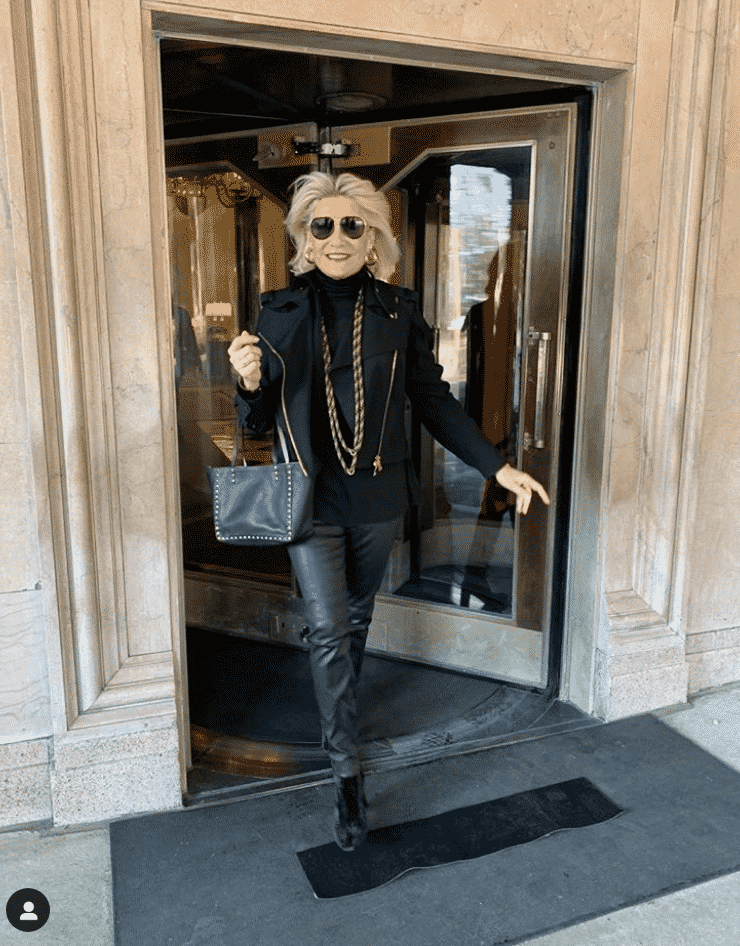 I follow PR Titan,  Susan Magrino on Instagram.   I watch her burst out the door each morning, framed by a limestone glow, in something fab and fashionable.  #doormanphotos is a real thing.   Her post this morning reminded me of how versatile leather can be in the month of March.  I remember one Spring Break in Paris when a pair of leather leggings took me from daytime meanderings to evenings out and about.  If the temperature plummets, add a fur vest or jacket,  if it rises, wear alone or with a coordinating wrap.  And leather is an ideal travel fabric – it doesn't wrinkle and spills wipe off . . . and  never goes out of style.  Here are some ideas to tempt you.
Don't let the price fool you.  This is an amazing piece to have in your wardrobe.
Michael, Michael Kors Leather Front Cardigan $130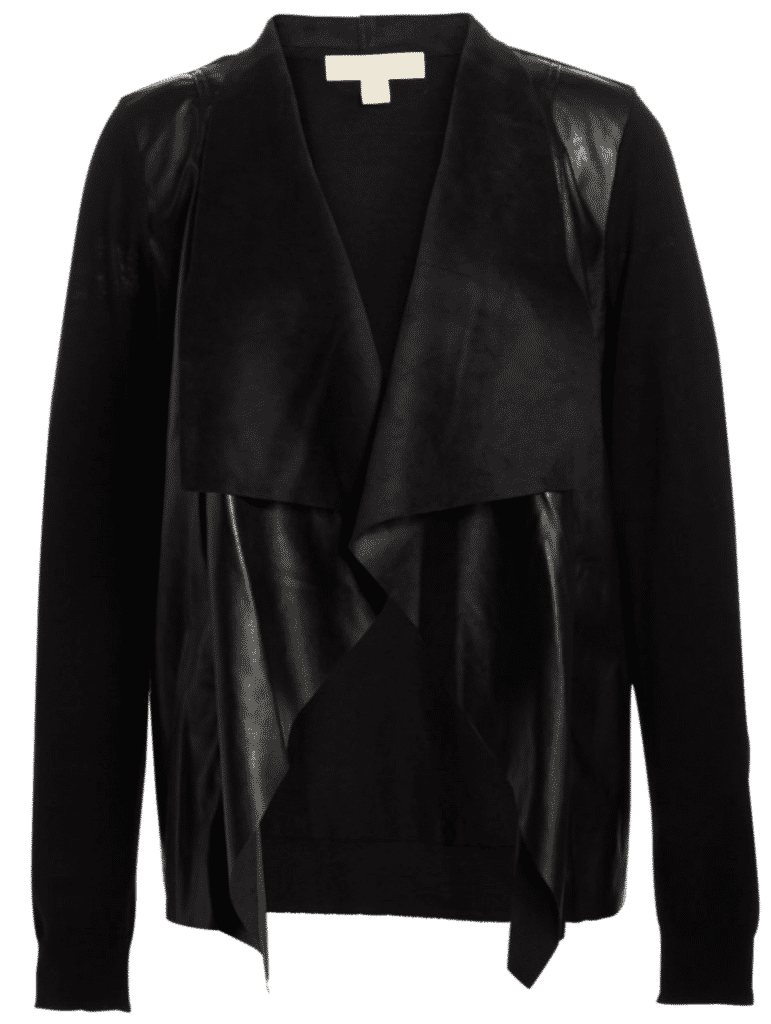 This is my ideal dress.  Classic but oh so stylish. 
Elie Tahari Leather Dress ON SALE $448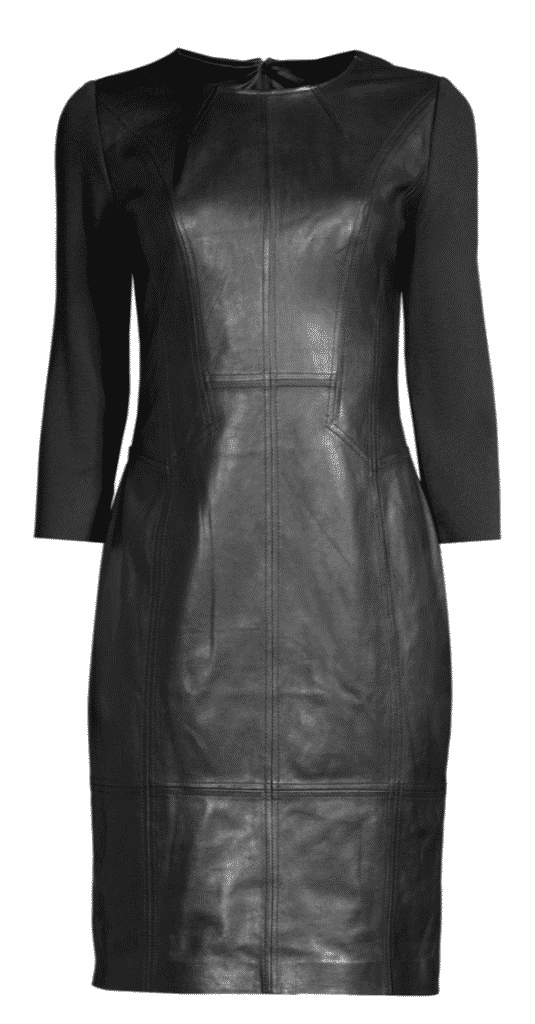 I must say, I am happy to find some non-moto leathers – in two shades. 
Coach Feminine Leather Jacket $795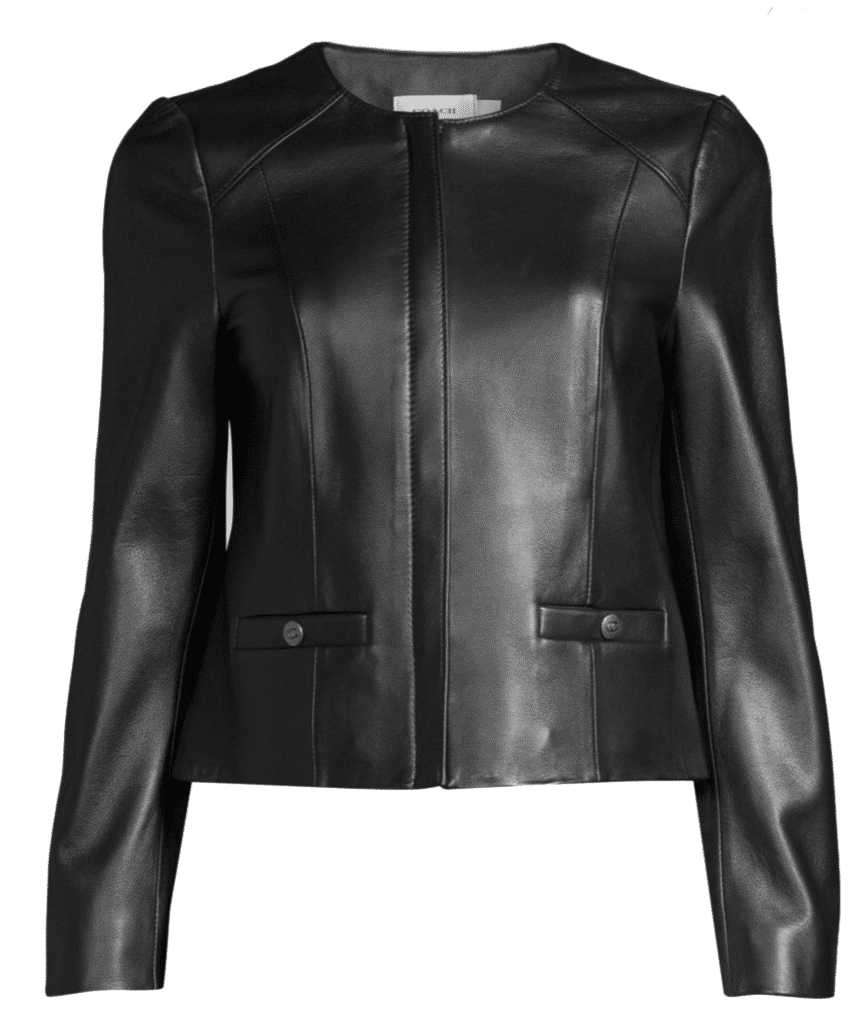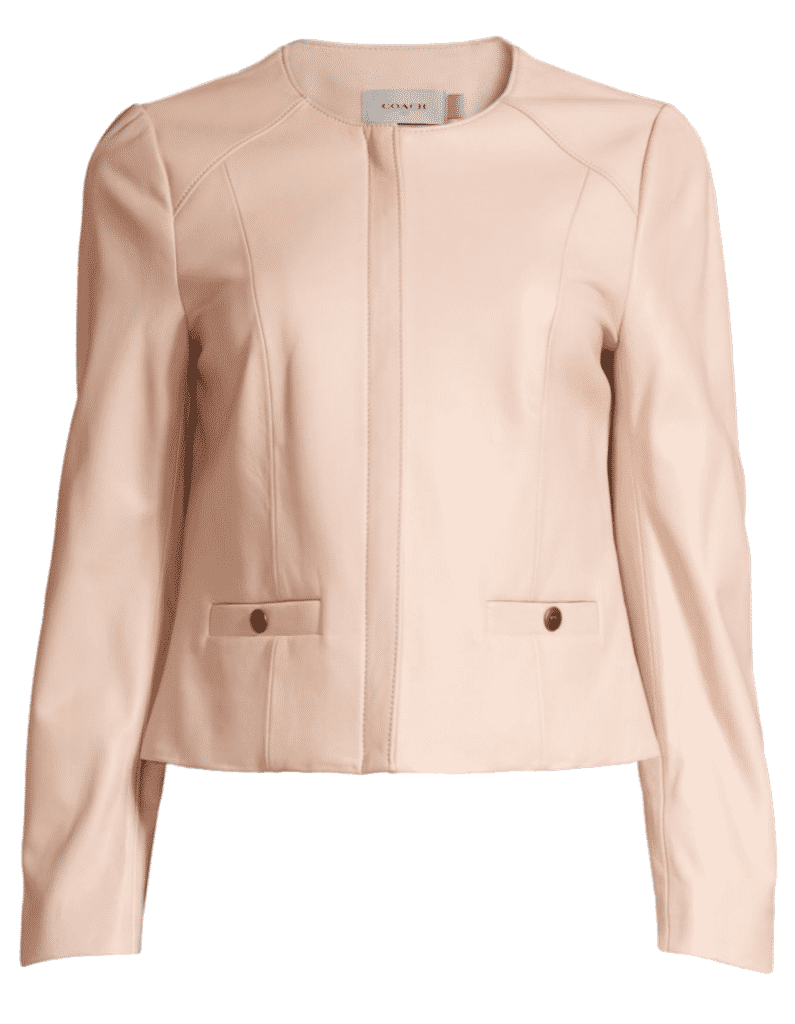 Fantastic layering piece.  Love the shape.
Elie Tahari Lamb Leather Top $398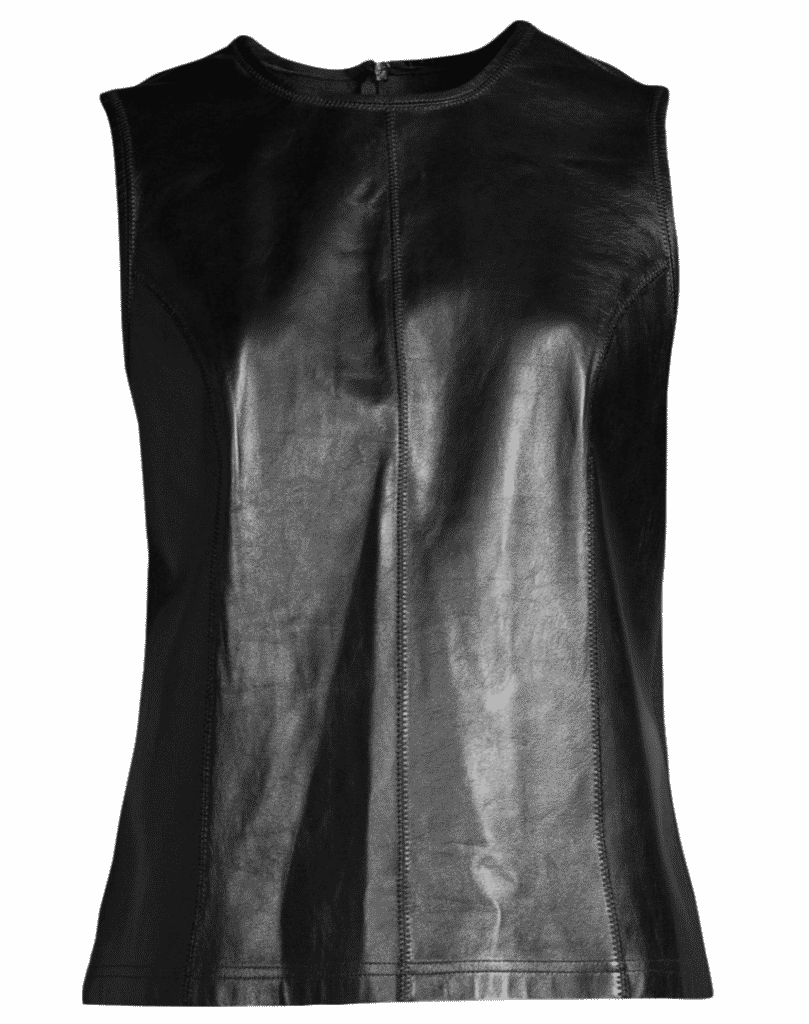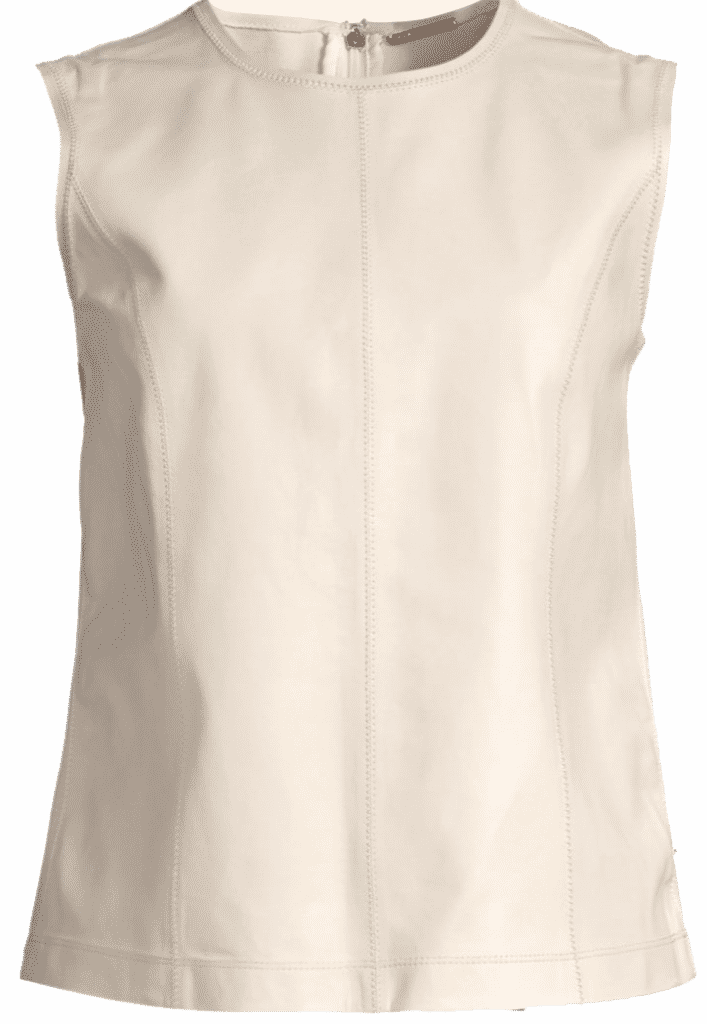 How great is this shirt?  Day or night with jeans to silk skirt, or tossed over a sheath.
Nanushka Vegan Leather Shirt $345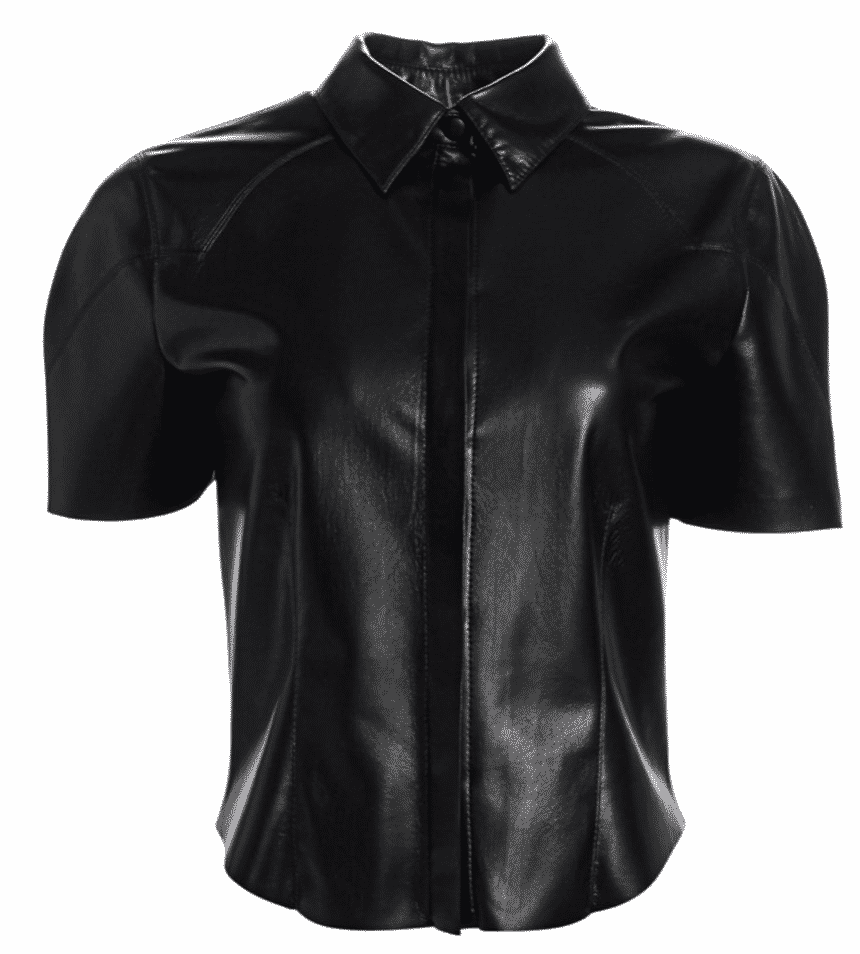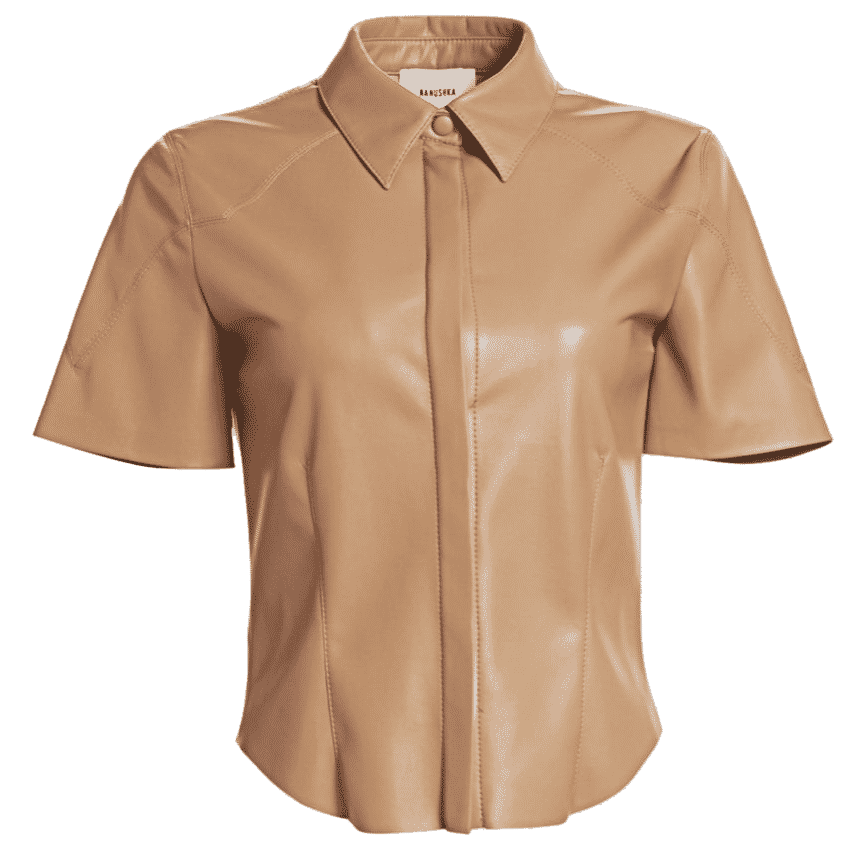 Another classic, not too short – wear with pumps and white shirt. 
Saks Fifth Avenue Collection Pencil Skirt $495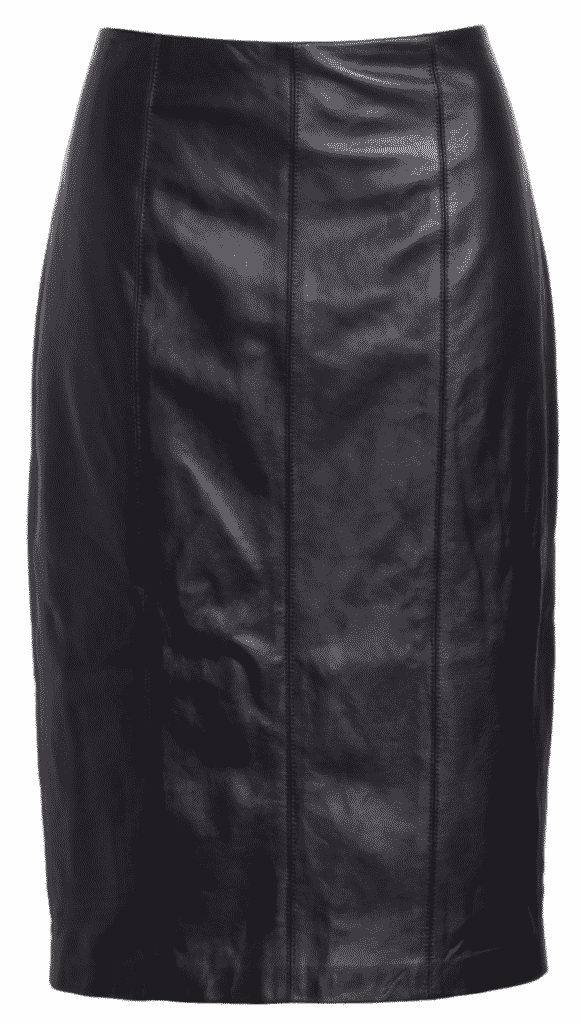 Last but not least, the multi purpose leather pants.  Also Elie Tahari and ON SALE. 
Nappa Leather Leggings ON SALE $399