Actually the Scots are already here in full-force for a wonderful assortment of events this week, starting with The American-Scottish Foundation Wallace Award Gala Dinner On Tuesday, November at The University Club. The evening  celebrates the 55th Anniversary of the ASFs formation by Lord Malcolm Douglas-Hamilton and will benefit the ongoing work of the ASF.  For tickets and information, please call 212 605 0338 x 4  – or email asfevents@wwbcny.com.    We went to Ralph Lauren to put together this elegant ensemble for a Scottish Reel or Highland that can take you right through the holiday season in style.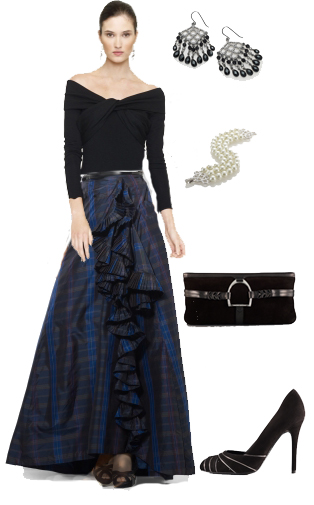 Left to Right: Black Label Wrap-Front Cashmere Jersey Top ($798), Lauren Sophie Taffeta Ball Gown Skirt ($399), Lauren Beaded Chandelier Earrings ($44), Lauren Faux-Pearl & Pave Bracelet ($58), RL Collection Suede Stirrup Clutch ($595), RL Collection Cordelia Suede-Metallic Heel ($625)
TO SEE ALL OF OUR FAVORITE SELECTIONS OF SEASONAL PLAIDS, GO TO FALL PLAIDS.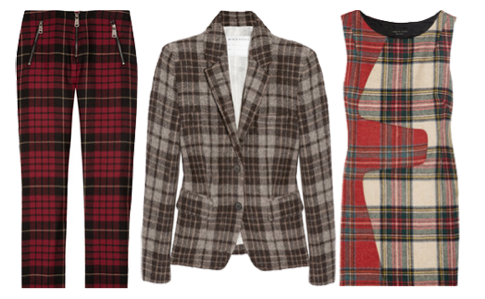 Join Brooks Brothers Wednesday, November 2nd at their flagship store on Madison Avenue from 6:00-8:00 pm for cocktails (whisky of course), hors d'oeuvres, and golf tips with St. Andrews Links golf pro Steve North. The event will honor Brooks Brothers Chairman & CEO Claudio Del Vecchio for his long-standing appreciation for Scotland and Harris Tweed.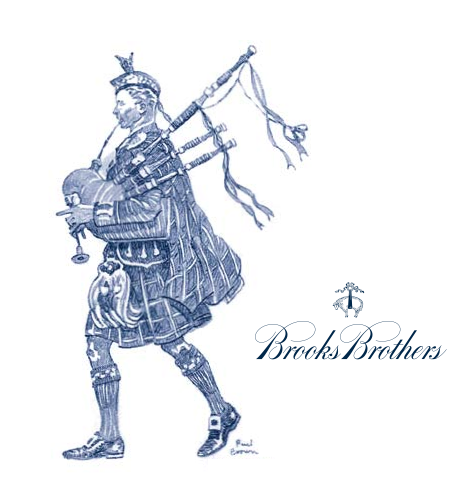 The Scottish festivities continue on Thursday, November 3rd at Saks Fifth Avenue from 6:00-8:00 pm with cocktails (whisky again!) and hors d'oeuvres to celebrate the launch of the official Saks Fifth Avenue Tartan.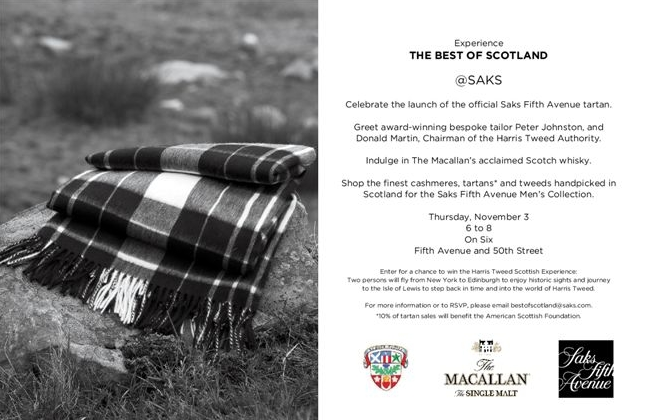 And  50 runners are coming from Scotland for the New York Marathon in support of the Archie Foundation which helps childrens wards in hospitals in North and West of Scotland.