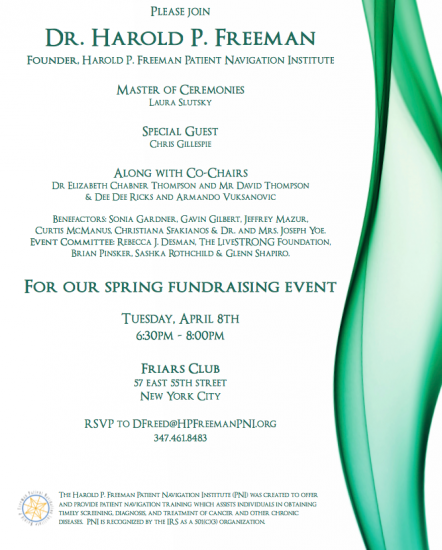 Please join Dr. Harold P. Freeman Founder, Harold P. Freeman Patient Navigation Institute  For their Spring Fundraising Event on  Tuesday, April 8th 6:30pm to 8:00pm at the Friars Club 57 East 55th Street.   For information, and to RSVP, contact DFreed@HPFreemanPNI.org or call  347.461.8483.
We had the pleasure to meet Dr. Freeman several years ago when our friend, Dee Dee Ricks had been diagnosed with breast cancer, and was filming her story in  The Education of Dee Dee Ricks.     To find out more about their fortuitous friendship, and the inspiring initiative that followed,  please go to the HPF Patient Navigation Institute and watch this moving segment on ABC-TV.   "In so far as my philanthropic philosophy, the Institute represents everything I believe in & stand for in terms of healthcare for all."  Dee Dee Ricks.
For what to wear to support this wonderful cause, we went shopping at NET-A-PORTER to find some spring worthy ensembles to mix and match for maximum flexibility.   Click on the links below to shop these looks.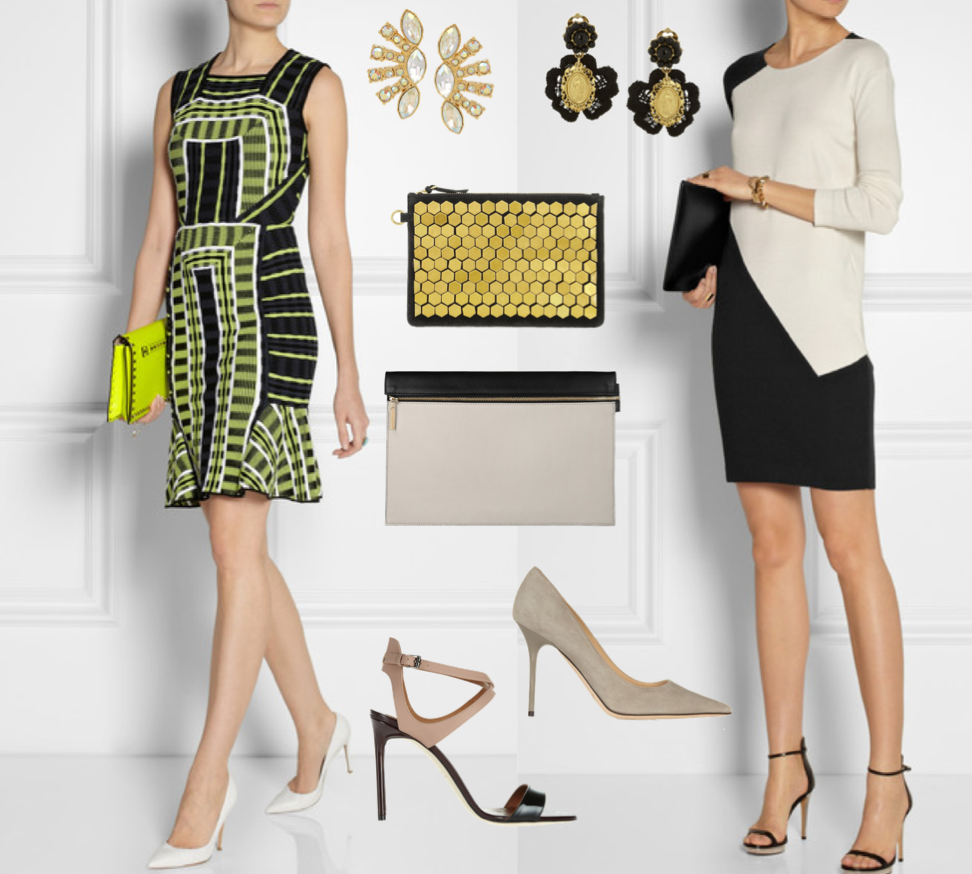 M Missoni Patterned Stretch-Knit Dress $1345   /   Lulu Frost Minuet Gold-Plated Crystal Earrings $165   /   Dolce & Gabbana + V&A Gold-Plated, Resin And Macramé Lace Clip Earrings $360     /  Jérôme Dreyfuss Popoche Embellished Suede Pouch $400  /  Victoria Beckham Two-Tone Leather Clutch $595   /  Jimmy Choo Abel Suede Pumps $575   /   Reed Krakoff Color-Block Rubberized And Patent-Leather Sandals $595   /   Calvin Klein Collection Lyria Silk And Cotton-Blend Dress $1095
Master of Ceremonies Laura Slutsky; Special Guest Chris Gillespie;  Co-Chairs Dr Elizabeth Chabner Thompson and Mr David Thompson & Dee Dee Ricks and Armando Vuksanovic; Benefactors Sonia Gardner, Gavin Gilbert, Jeffrey Mazur, Curtis McManus, Christiana Sfakianos & Dr. and Mrs. Joseph Yoe;  Event Committee  Rebecca J. Desman, The LiveSTRONG Foundation, Brian Pinsker, Sashka Rothchild & Glenn Shapiro, Rebecca J. Desman.

Patient Navigation was founded by Harold P. Freeman, M.D. in 1990, when he initiated and developed the first Patient Navigation program in Harlem to reduce disparities in access to diagnosis and treatment of cancer, particularly among poor and uninsured people. In 2007, as a direct result of a $2.5M grant received from the Amgen Foundation, the Ralph Lauren Center for Cancer Care and Prevention established the Harold P. Freeman Patient Navigation Institute (HPFPNI) to support patient navigation training to individuals associated with organizations. The Institute opened its doors to address the growth in patient navigation programs, but also to offer standards and best practices that are customizable to meet each program's needs