There is nothing more beautiful that Central Park in Spring, thanks to Mother Nature and the Central Park Conservancy.   W2WW Fashion Editor, Hilary Dick, met at the Engineer's Gate at 90th and Fifth Avenue to  Shop the Street Style – looking  for bright colors and featured running products for Spring. We ran into our fabulous and fit W2WW Fitness Editor, Mary Darling, who runs competitively in New York City, and contributes to What2WearWhere regularly with stylish tips on how to look like a pro!
W2WW's music is provided by The Million Dollar Deli sign-up for their monthly Mixtape.
Why not try a little pink to spruce up your spring running look?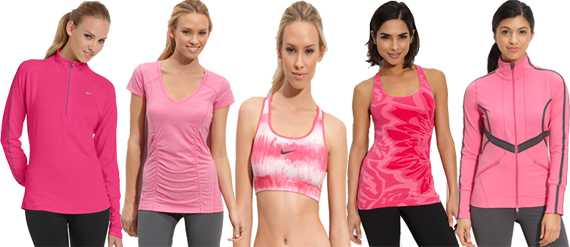 Left to Right: Nike 'Soft Hand' Half Zip Running Top ($55), Zelia 'Z T3' Tee ($32), Nike 'Pro' Print Bra ($34),  Zelia Radiance Racerback Tank ($32), Zelia 'Chevron' Jacket ($98)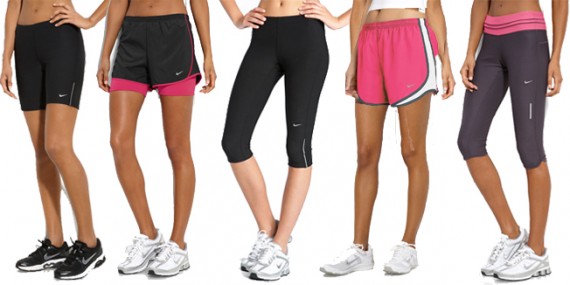 Left to Right: Nike 'Filament' Shorts ($40), Nike '2-in-1 Tempo' Running Shorts ($40), Nike 'Filament' Capris ($45), Nike 'Tempo' Track Shorts ($28),   Nike Low Rise Crop Capris ($50)