Lucky me! Heading down to St. Barth's  on a boat this holiday season with our generous besties.   What to pack is not a problem since I will literally  take a page from my own book to come up with the best advice around.   See sample page below.    If you don't have a copy of  Packing for Travel, From Jet Set to Trek Set, the Definitive Globe Trotting Guide, I am happy to announce, it is available now on Amazon Prime.    As a summer baby, I have a natural affinity for the water –  bathing suits and cover ups are the order of the day, especially the cover ups.    Tory Burch always has a great selection so I started there and found most of what I needed for this amazing  holiday.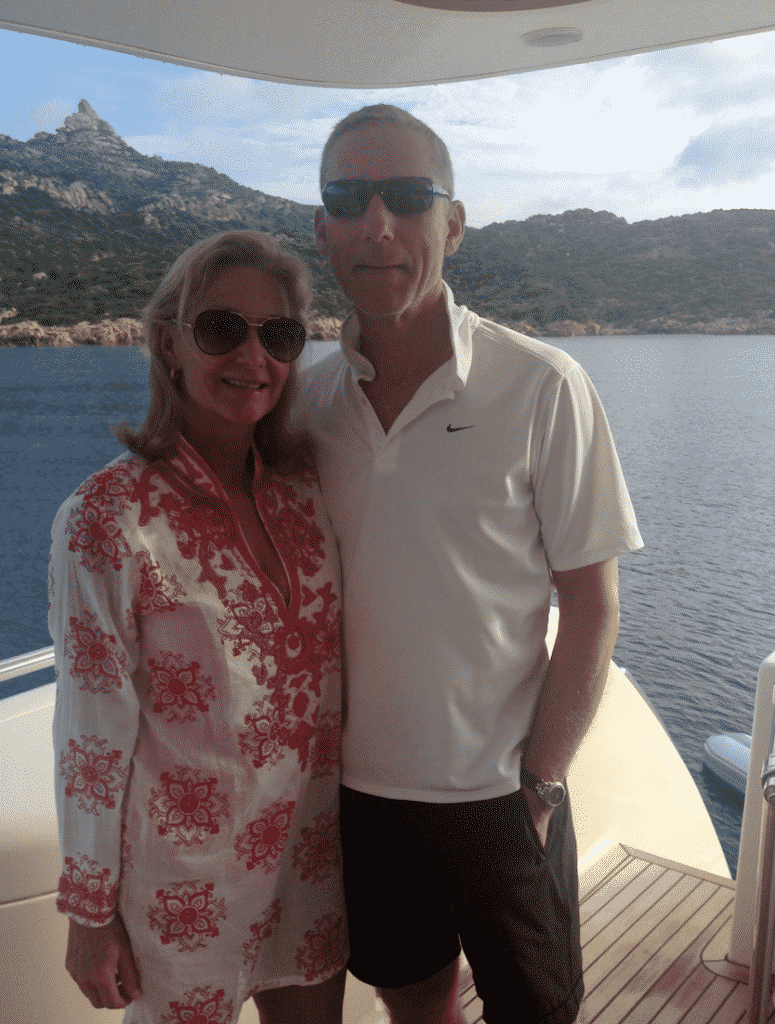 PACKING LIST SAILING ST. BARTH'S
DAY WEAR  3 bathing suits,  3 Cover ups, dresses or tunics for lunch and shopping, 1 pareo,  1 white shorts,  2 cotton  tops,     
EVENING   2 white pants,  2 tunics,  1 long dress
JEWELRY   hoops,  bangles,  cuff,  statement earrings,  chains and pendants 
MISCELLANEOUS   1 or 2  wraps,  packable hat,  clip-on hair pouf (a Godsend for wet hair)
BAGS   straw tote,  clutch
SHOES  SeaStar Espadrilles,  wedges, or flatforms,  high wedge sandals 
Days are for deckside, swimming and exploring little boutiques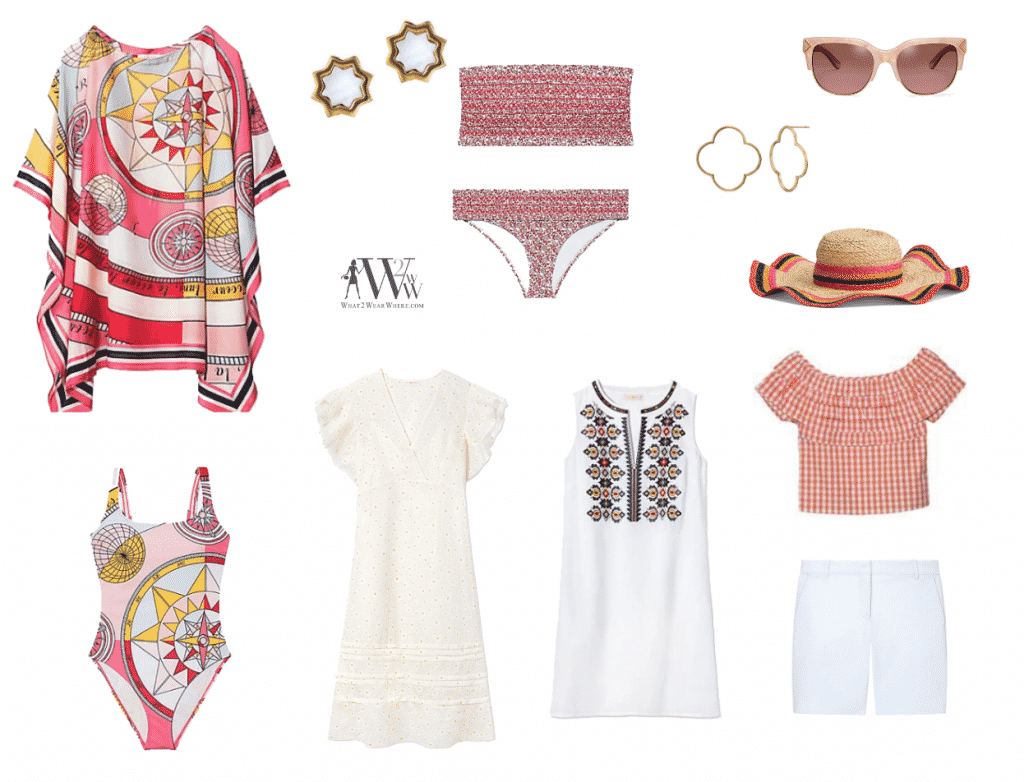 CLICK ON THE LINKS TO PURCHASE AND FOR INFO:  Constellation Beach Caftan $258   /  Constellation Tank $198  /   Costa Printed Bandeau & Hipsters $128 each   / . White Suzanna Dress $359  /    Embroidered Sleeveless Dress  $298  /   Glamourpuss Gingham Off Shoulder Top $235  /   White Tech Shorts $158    / accessories:  Half Rim Sunglasses $180  /  earrings:  Earrings by ASHA    /   Striped Straw Hat $158
Three Shoes for St. Barth's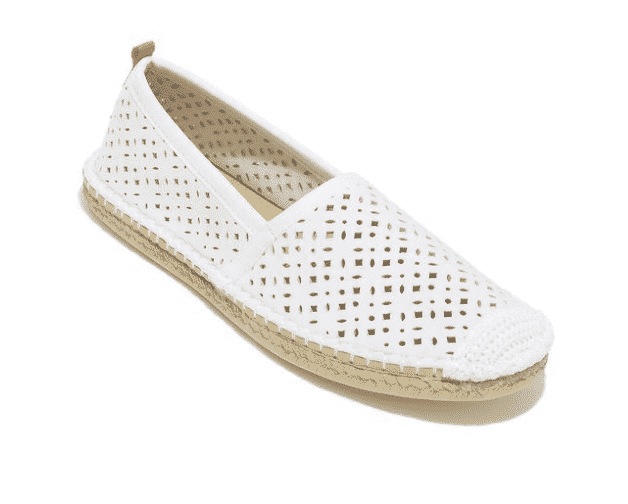 2.  Jimmy Choo Mules $475   –  on shore shopping excursions 

3. Jimmy Choo Wedges $575  –  island restaurants at night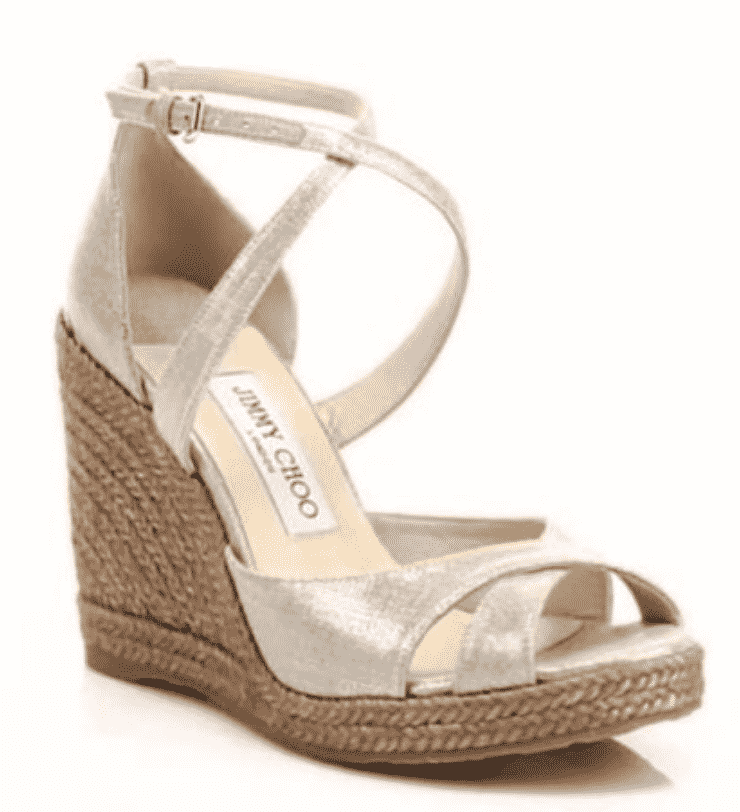 Evenings On Board and Out  & About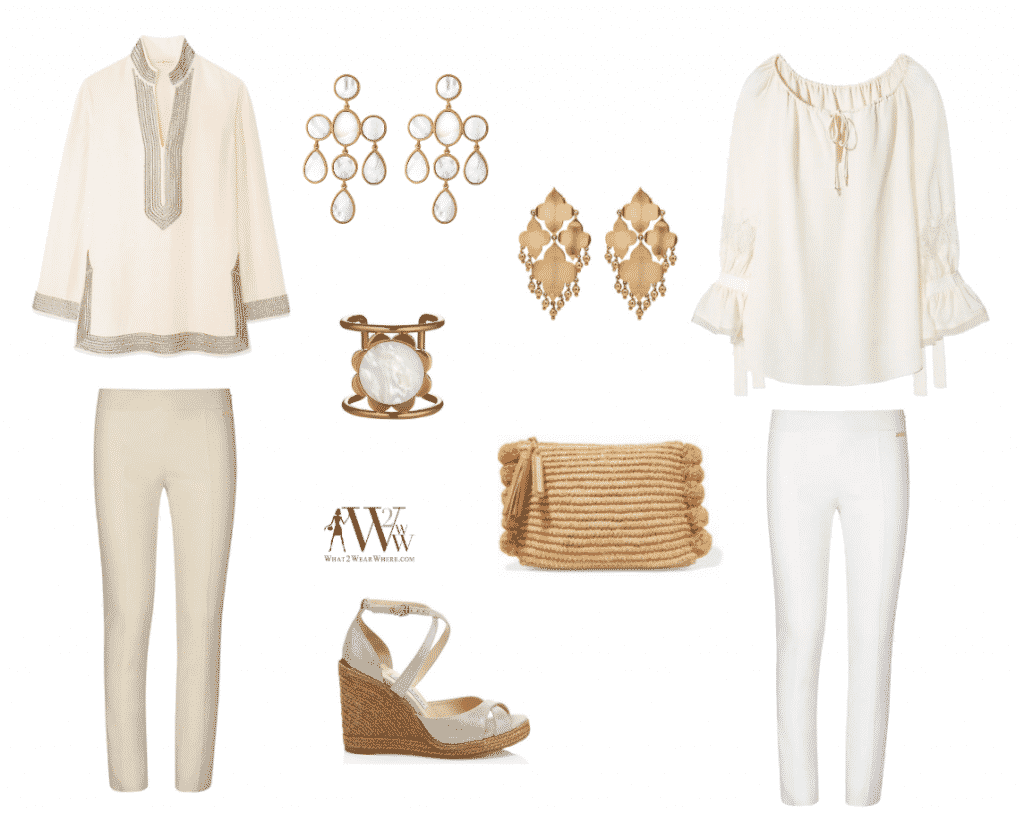 CLICK ON THE LINKS TO PURCHASE AND FOR INFO:   Embellished Tory Tunic Sale $349  /  Callie Pant Sale  $99 /    Willow Blouse  Sale $279 /   Alanah Wedges  $575    / accessories: Tassel Clutch $195    /    earrings:  ASHA Venice Chandelier Earrings $350   /  ASHA Flower Cuff $495
Two Great Bags 
Loeffler Randall Pom Pom Tote $395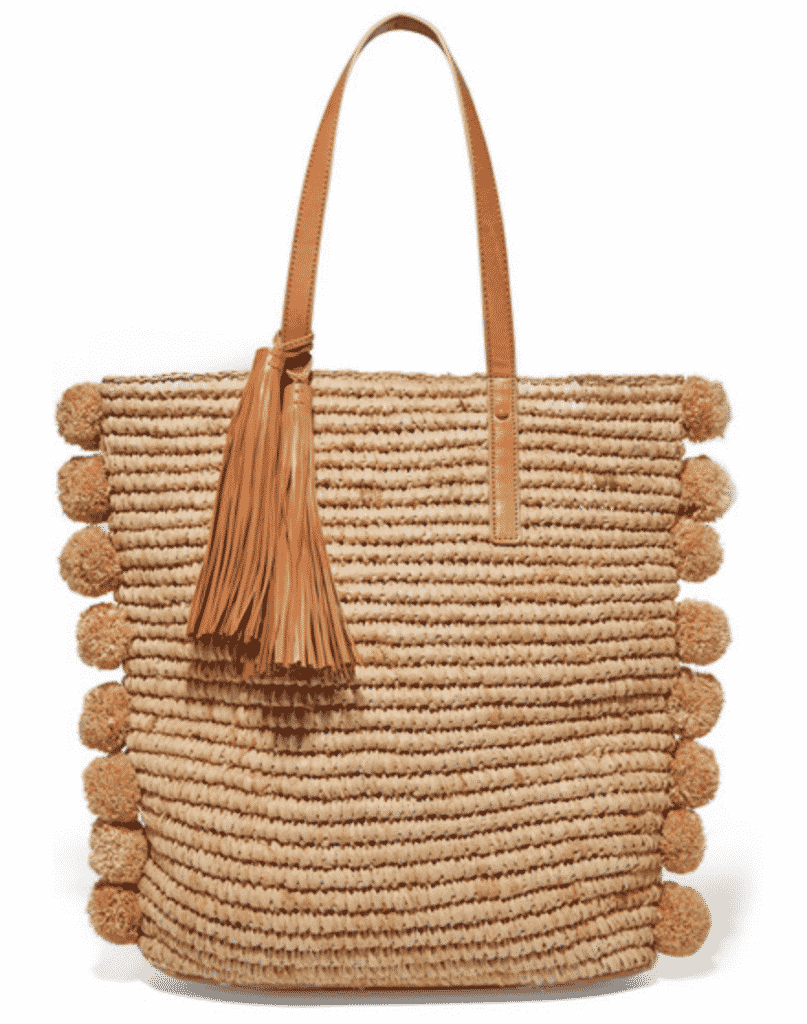 Loeffler Randall Tassel Pom Pom Clutch $195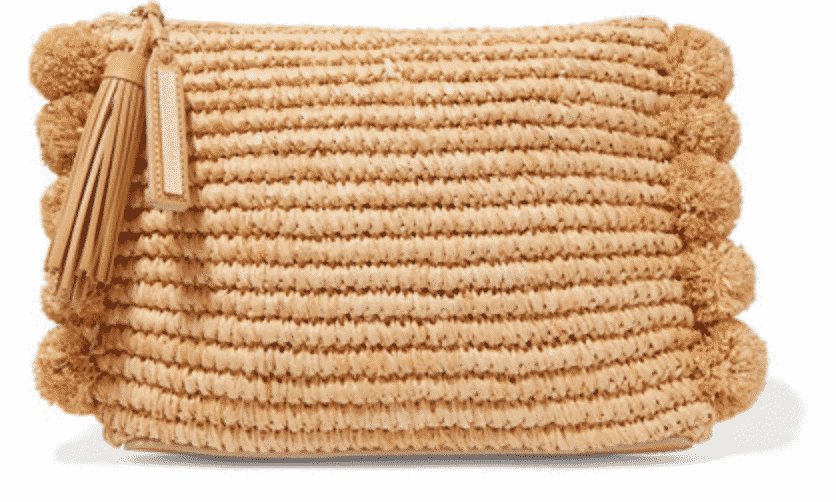 This is a page from Packing for Travel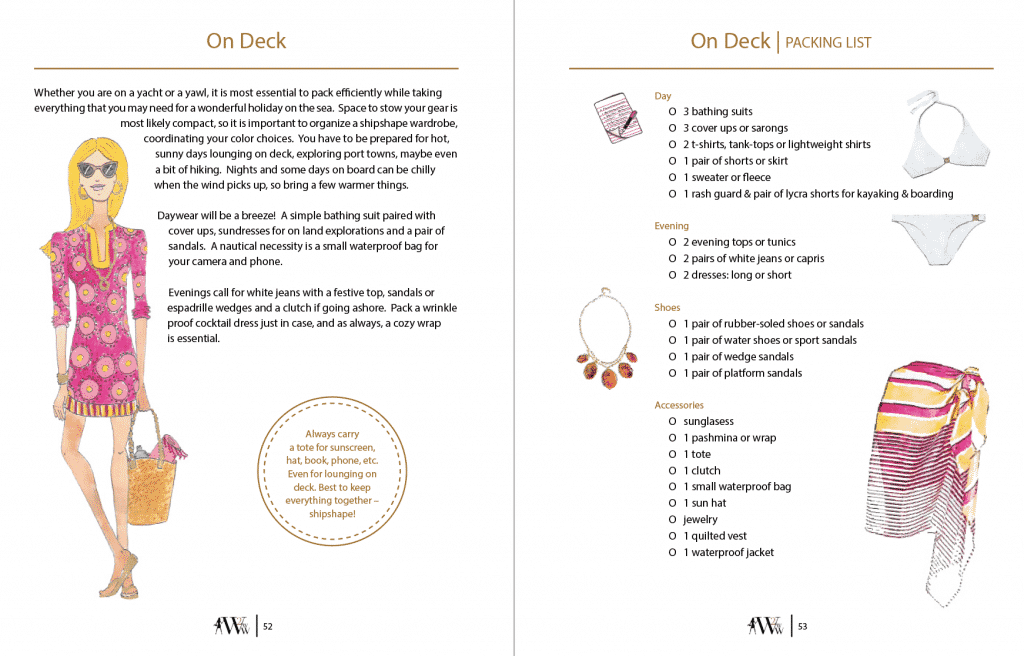 To the Water Born!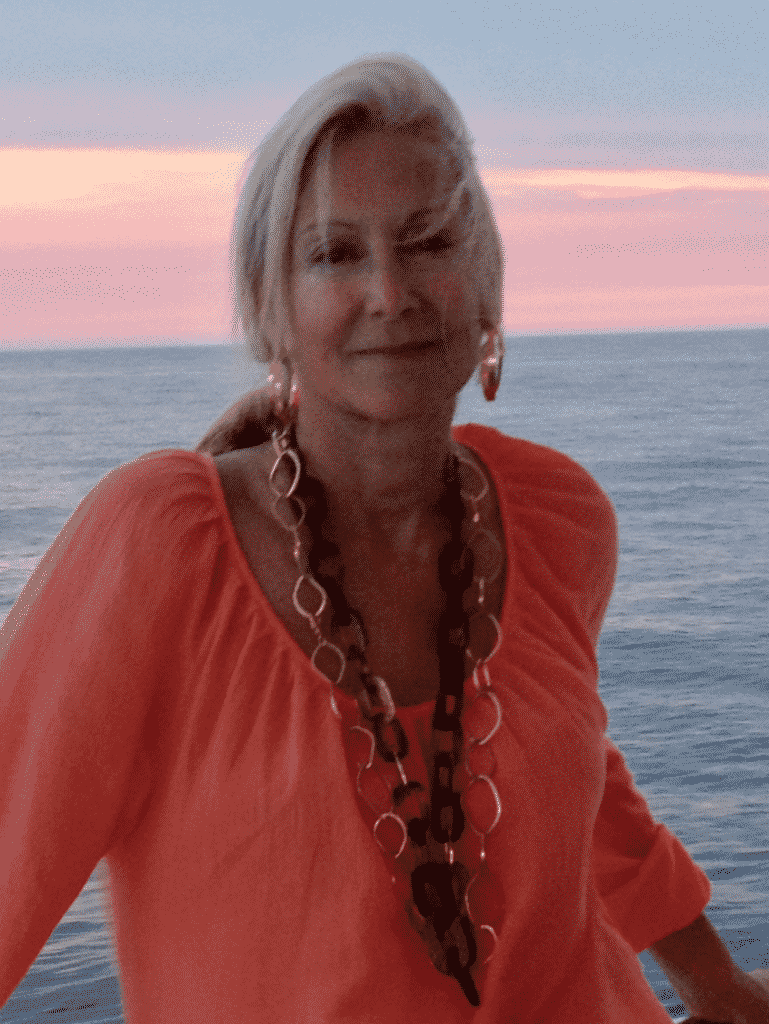 Read Indagare's superb article on the island.