It's that time of year. Fall is just around the corner, and while we're excited for the cool weather, leaves turning, and another changing season, our favorite thing that fall brings might just be the excuse to buy a bright, brand new bag!  We caught up with a few of our fashion friends and found out what bag is their "must-have" for the season.
Ferebee Taube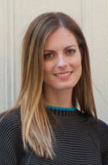 Ferebee Taube, Co-Founder of FEYT.com, is an independent brand consultant. She brought expertise in lifestyle press strategy, marketing, event planning, celebrity/social outreach, and fashion show execution for clients including Vogue, Theory, Alexander Wang, Vena Cava, Elise Overland, Chloe, House of Lavande and retail store Edon Manor. Prior to her consulting work, she was Director of VIP and Celebrity Relations at Harrison & Shriftman, and  worked in Calvin Klein's press office, handling celebrity services, styling, PR, and serving as the brand's social liaison. To see more of Ferebee's fabulous fall selections, go to FEYT.
"My favorite bag for fall is definitely the Céline Diamond Clutch (it's big enough to be carried every day) . . . I have already bought one!"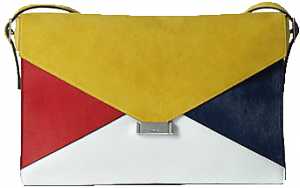 Jennifer Alfano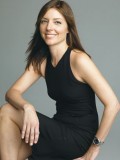 Jennifer Alfano of KeepItChic.com is the mother of two girls. She is a former handbag designer, a Fashion features editor at Bazaar, and a writer at Vogue. Her style can be described as "Lee Radziwill meets Jane Birkin." She holds a special place in her heart for Balenciaga classics, dogs, Mies van der Rohe and french forties.  She lives for chocolate. To see the rest of Jennifer's Five Fall Essentials, go to Keep It Chic.
"This Céline Trapeze Bag is sitting in my closet begging for me to carry it."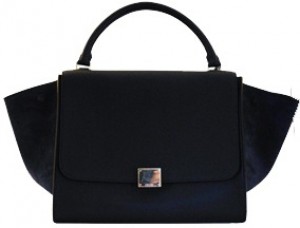 Leslie Johnson

Leslie Johnson, our chic W2WW Fashion Consultant and Co-Founder of the ever-chic line Josephine & Laurentina, uses her innate style and fashion background to keep the What2WearWhere collection in vogue. Leslie designs Josephine & Laurentina with Cristina Cenci, which keeps her wandering the globe looking for new color combinations, patterns and styles.
"I find this new shape refreshing and I am crazy about the color of this Chloe Alice Tote . . . I am totally into green for fall."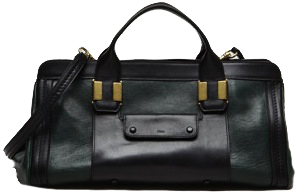 Hilary Dick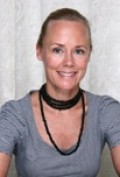 Hilary Dick is currently the Face of W2WW in our Shop the Street Style video segments. A native New Yorker, she grew up surrounded by the fast-paced fashionable influences of the city. She studied and lived in Paris, breathing in the styles of French women. With a brief stop in San Francisco, Hilary returned to New York to become a television producer. A mother of two teenage daughters, Hilary's style varies from casual by day and glamorous by night.
"Simple, chic, this YSL ChYc Shoulder bag can be dressed up or dressed down. A classic shape with just a touch of hardware makes it an easy go-to bag for fall and beyond."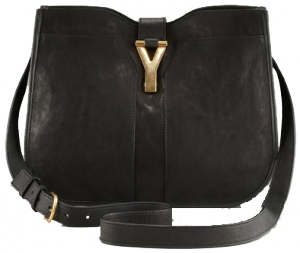 Nicole Hanley Mellon
Nicole runs her own chic blog, HANLEY MELLON, with her husband Matthew Mellon. Also one of our own W2WW Fashion Editors, Nicole's brilliant sense of style adds another dimension as we continue to answer life's eternal question: What should I wear?! Her travel between New York, London and LA brings all coasts closer and hipper by far!
"There is not a Balenciaga bag I don't like- this one in red I wouldn't say no to for Fall!"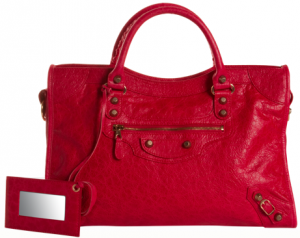 Allison Aston

Allison Marianna Aston is the President of Allison Aston Communications. A onetime brand ambassador for David Yurman and Roger Vivier, Aston founded her own public-relations and marketing firm in 2010. She is an active committee and board member of New Yorkers for Children, MAKCC's Associates, NYC Presbyterian Hospital Pediatric Support, and the ASPCA, among others.
"As opposed to last fall, I am all about oversized clutches for this fall . . . Last year was still the bigger, the better. I love the Envelope Bag from Hunting Season – my personal favorite is the blue python. It goes with everything and would look great totally casual or black tie. A true fall obsession!!"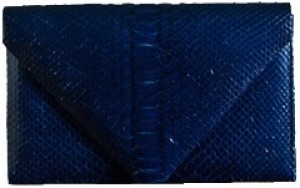 Eponymous – Claudia Overstrom & Betsy Pitts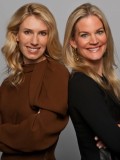 Eponymous is a new luxury brand of handbags co-founded and designed by Claudia Overstrom and Betsy Pitts. Available in two classic styles, the Margot Handbag and the Taylor Clutch, Eponymous bags bring a surprise design element to the couture handbag: interchangeable panels that wrap around each base bag to change its look. The Eponymous woman appreciates luxury and wants to express her individuality. With a Margot and a Taylor in her closet, a woman will never need another bag.
"This fall we love python!
Claudia:  I love putting the Alexandra Python Panel with the gold Taylor Clutch because the combination is great for day or evening, and the python works perfectly as a neutral to go with whatever I'm wearing!
Betsy:  I can't wait to carry the black Margot day bag with gold hardware with our black matte "Jane" Python Panel.  I love the black-on-black look and the matte python gives it an edge that can take me from uptown to down."  For more information,  and to order, please go to EponymousLife.