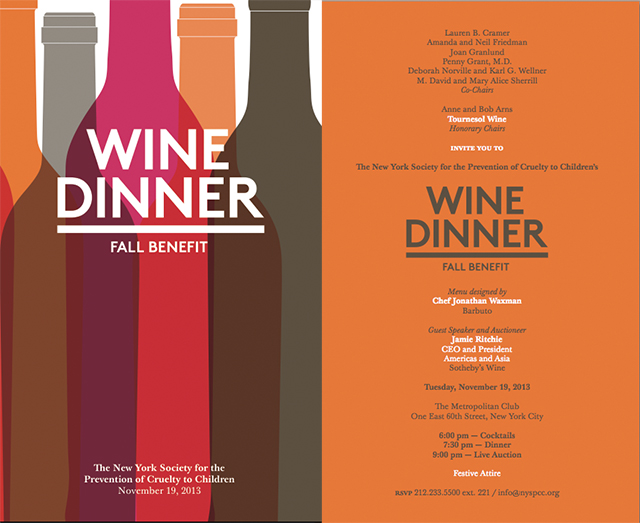 The New York Society for the Prevention of Cruelty to Children, the world's first child protection agency, will hold its annual Fall benefit on Tuesday, November 19, 2013 at The Metropolitan Club in Manhattan.  This year, The NYSPCC's benefit will be their Inaugural Wine Dinner featuring a family-style menu designed by renowned chef, Jonathan Waxman, of Barbuto. There will also be an excellent array of wines from the Napa Valley winery, Tournesol. Co-Chairs Lauren B. Cramer, Amanda and Neil Friedman, Joan Granlund, Penny Grant, M.D., Deborah Norville and Karl G. Wellner,  M. David and Mary Alice Sherrill and Honorary Dinner Chairs are Anne and Bob Arns. have cooked up an extraordinary evening of specially designed menu and wine pairings.   Proceeds from the evening will benefit The NYSPCC's Trauma Recovery Program. Established in response to the terrorist attacks on September 11th, this wonderful program initially provided crisis counseling, education and support services to parents, teachers and children in the communities of lower Manhattan who were directly impacted by the attacks. For information and to purchase tickets, please go to NYSPCC.org or contact the Special Events Office at info@nyspcc.or or 212-233-5500 ext. 221.
Festive Attire !  Just the sound conjures up the high-style glamor of clinking cocktails, crafty conversations and seductive laughter.  We went to SAK.com to find this trio of brocade, a fabric that is richly textured and perfect for a wonderful evening of wine tasting, merry making and the start of the holiday spirit.  As with all dresses, especially those that are accessibly price, FIT IS IT!   Take the dress to your trusted seamstress or tailor to fit and hem precisely.  If you don't have one, send us an email and we will share the best in the city.    To accessorize, we let the fabric take the lead, and kept them simple.  Just a great pair of statement earrings will complete this Grand Cru ensemble.
Lotusgrace Brocade Cocktail Dress $448,      Carmen Marc Valvo Brocade Cocktail Dress $595,      Carmen Marc Valvo Brocade Peplum Cocktail Dress $595,      Alexis Bittar Jeweled Medallion Drop Earrings $250,      Oscar de la Renta Teardrop Clip-On Earrings $390,      Prada Raso Pouchette $210,      Prada Pleated Satin Clutch $850,      Tory Burch Pheonix Soho Lux Jeweled Suede Pumps $375,      Manolo Blahnik BB Satin Ankle-Strap Pumps $645.     Please remember when you shop through our site, a portion of our commission will be donate to our Charity of the Month.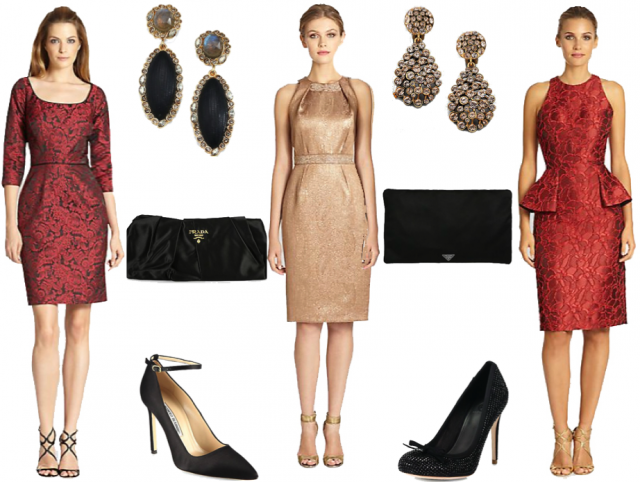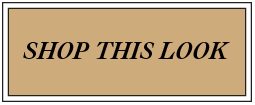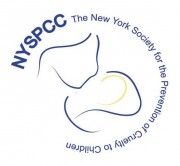 Founded in 1875, The New York Society for the Prevention of Cruelty to Children (NYSPCC) is the first child protective agency in the world. Throughout its 138 year history, The NYSPCC has sought, through the development of new and innovative programs, to meet the urgent needs of New York City's most vulnerable children. It is with this same spirit of innovation, concern and compassion that The NYSPCC responds to the complex needs of abused and neglected children, and those involved in their care, by providing best practice counseling, legal and educational services.