We would like to invite all of our friends to a Book Signing on Wednesday, April 13 at the Rizzoli Bookstore to meet the lovely and talented author, Aurora Baccheschi Berti of "My Tuscan Kitchen." The forward of the book is written by Julian Niccolini, of the iconic Four Seasons Restaurant. To read the reviews and to purchase a book on line, please click on the image below.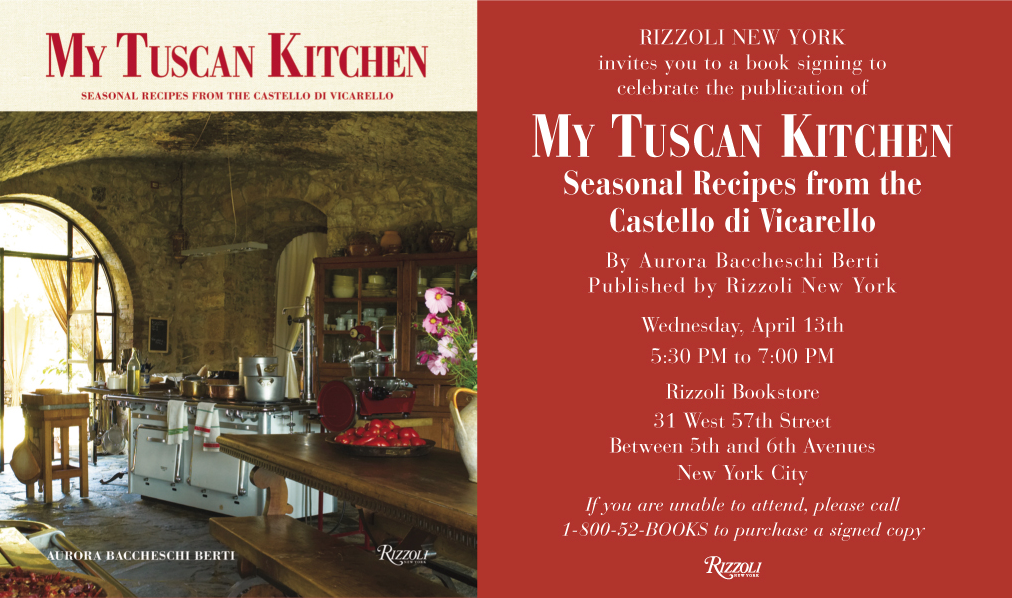 We had the 'fantastico' pleasure of visiting Castello di Vicarello last fall. It was the most unique and wonderful experience. In addition to basking in the spa, tasting the Castello's own fabulous wines, hiking the Tuscan countryside, hunting wild boar and exploring local towns, the highlight of the holiday was gathering with friends in the vaulted cathedral kitchen with Aurora and Carlo Baccheschi Berti watching them lovingly prepare the freshest a finest ingredients from their property. Of course, Carlo took credit for every recipe! When you stay with this clever couple you become part of their family and you will never forget your holiday and the savory magic of Aurora's Tuscan Kitchen.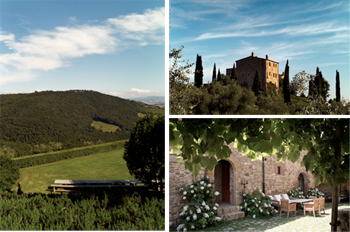 In case you missed the article on Castello di Vicarello in Vogue Magazine with incredible photos of Lara Stone by the legendary photographer, Mario Testino, just click on the photo below.