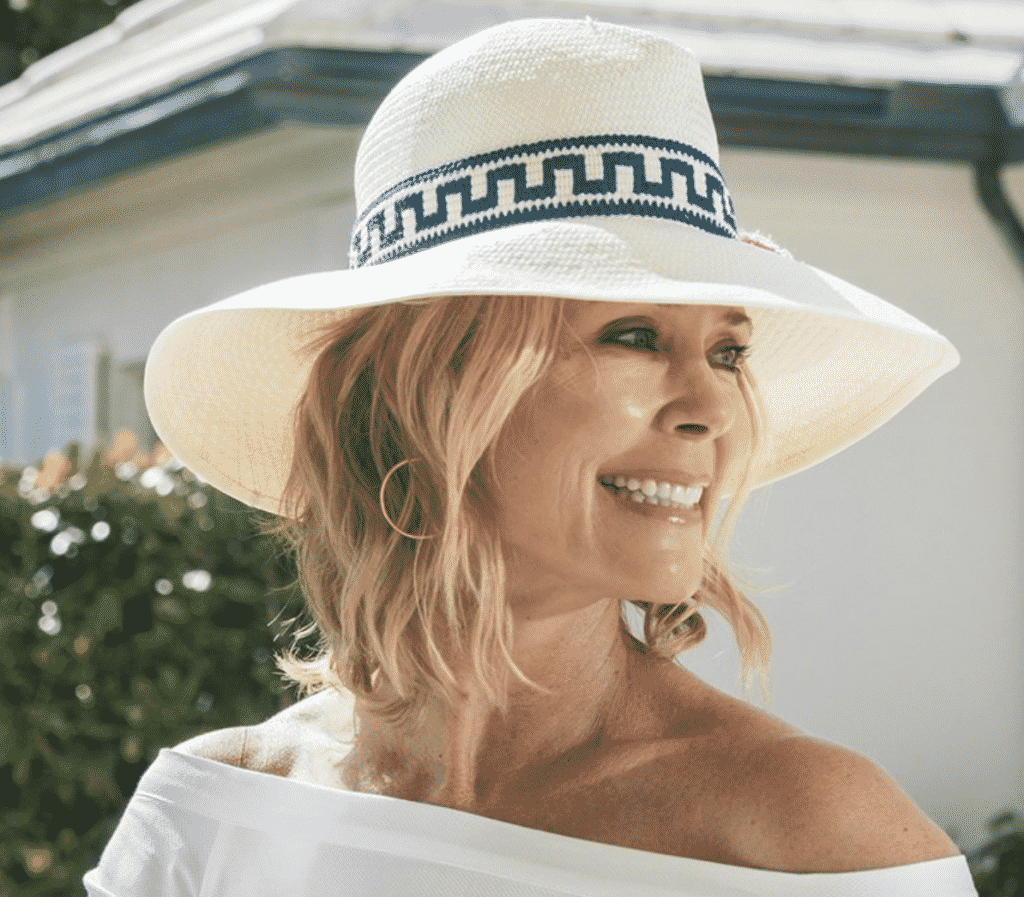 For the first time, I am spending Memorial Day weekend in Florida. The season is winding down there but my parents and daughter will be there for the final hurrah before they head north. And according to my Mother, the temperature is . . hot! So with that in mind I shopped for some light airy pieces to wear. I found some great things at intermix.com, perfect for now and when the summer gets in full swing in the North East. Editor's Note: Hilary's Hat is part of the Glamourpuss Collection, Scroll down to see more shots of Hilary and Courtney!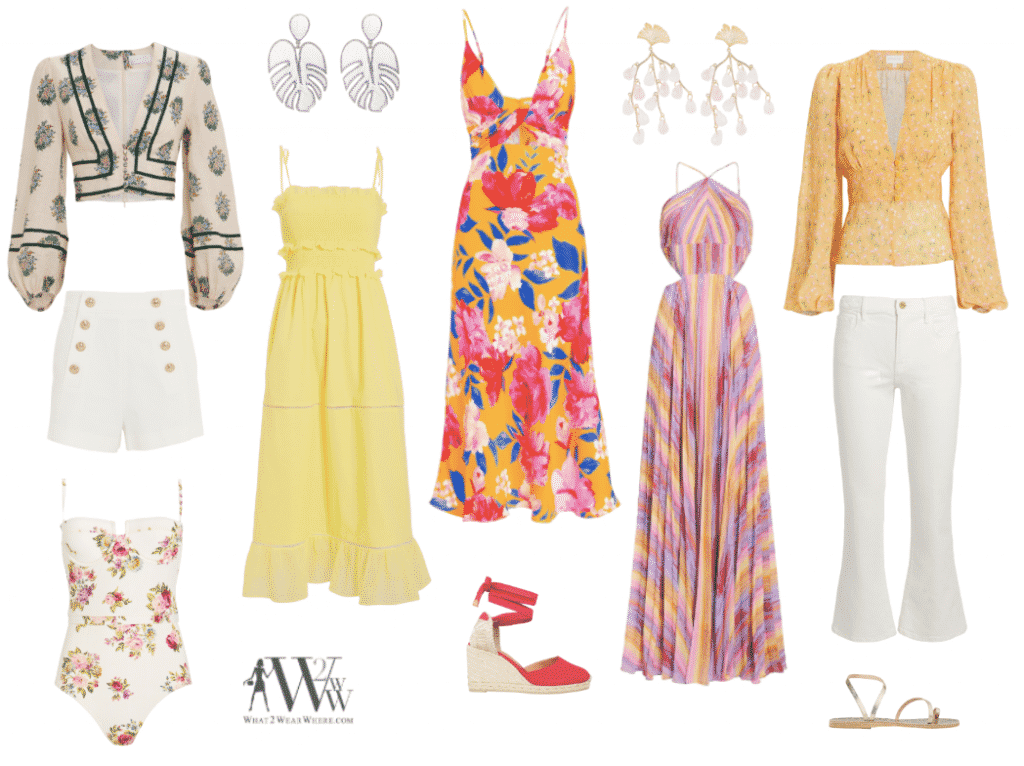 tops & dresses: Zimmerman Verity Floral Cropped Blouse $ 425 / Kisuii Luna Smocked Sleeveless Dress $ 395 / Ronny Cobo Annika Floral Midi Dress $ 358 / Amur Janet Rainbow Stripe Pleated Dress $ 698 / Devine Heritage Floral Peasant Blouse $ 295
bottom: Derek Lam 10 Crosby Sailor Button Shorts $ 325 / Frame Le Crop Braided Waistband Jeans $ 260
swimwear: Zimmermann Honour Balconette One Piece $ 295
accessories: Mignonne Gavigan Palmer Drop Earrings $ 175 / Apples & Figs Caress Of The Rose Earrings $ 358
shoes: Astañer Carina 80 Wedge Espadrilles $ 120 / Ancient Greek Sandals Apli Eleftheria Leopard Sandals $ 235
Hilary and Courtney were in Newport waiting for the models to arrive for a fashion shoot. Their flight was cancelled and Glamourpuss gals stepped in to save the day . Two stars are born!