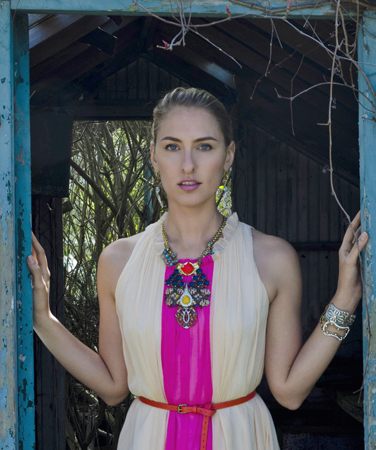 Our dear friend and Fashion Reporter Jennifer Press caught up with Lisa Salzer, Founder and CEO of Lulu Frost, to find out what her fashion crushes and inspirations are this fall. Lisa Salzer started making jewelry in 2004 for friends and professors while in her Senior year at Dartmouth College. Fast forward, Lulu Frost's distinctive pieces adorn the necks, ears and wrists of the chicest women around the world. In addition to The Lulu Frost Collections, Lisa has several successful seasons under her belt for J Crew, where she has provided the perfect jewelry pieces to compliment J Crew classics. Lisa's personal style is always a stunning and eye-catching mix of color and confidence.
Jennifer Press: What are you most excited about wearing this Fall?
Lisa Salzer: I love the transition from summer to fall because it means I can wear my favorite sweaters. Sweaters are great for layering and to easily make the transition from hot weather to cooler temperatures.  I love that crisp New England look!
JP: What are this season's must-have accessories to complete Fall looks?
LS: I'm loving the Lulu Frost Power collection for Fall – all of the pieces have these fantastic geometric shapes and vibrant colors mixed with black to create interesting depth and texture.  In general I'm really loving brooches and think they are making a big comeback…in fact I am debuting a few brooch styles in my Spring/Summer 2013 line!  Gold stackable bangles are total wardrobe essentials, for any and all seasons.  Lastly, I'm currently obsessed with RGB's new fall nail polishes – there is a brand new shade called Cobalt that is the absolute perfect blue!  It is deep and rich without being too dark.
JP: Would you share a few of your personal favorite signature pieces from Lulu Frost now?
LS: My three must-haves for this season from Lulu Frost are the Demeter Collage Necklace, the Circe Drop Earrings and the Drift Cuff.  Each piece satisfies a different need in an accessory wardrobe – the Demeter Collage is funky and colorful, the Circe Drop Earrings are chic and transition well from day to evening and the Drift Cuff is incredibly glamorous.  I love wearing a Drift Cuff on each wrist for a polished silhouette!
JP: What do you want women to feel when they wear Lulu?
LS: I want them to feel individual empowerment and that each piece bears a personal significance to its wearer.
JP: Three pieces in your wardrobe you can't live without:
LS: Marni color block belt, Lanvin sandals, and Celine cross-body bag.
Lisa's Favorites for Fall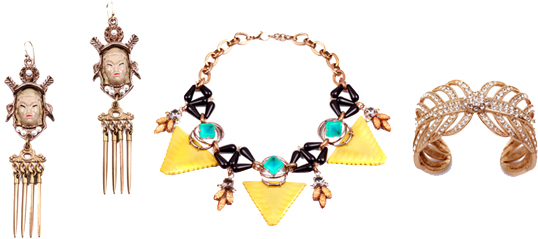 Lulu Frost at NET-A-PORTER
Gold-plated Crystal Necklace ($265), Crystal Tassel Necklace ($350), Classic Chainlink Earrings ($188)
Lulu Frost for J. Crew
Triple Resin Triangle Necklace ($150), Navette Bracelet ($118), Tangerine Petal Necklace ($278)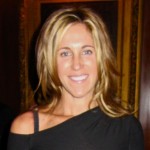 Jen grew up in NYC.  She began her career at Adrienne Vittadini and Vogue.  She has been a stylist, radio co-host and TV fashion reporter. She has also been a fashion/lifestyle writer for several online publications.