Who can resist the cool, calm and crazed Glee Coach, Susan "Sue" Sylvester of the Fox TV musical comedy-drama series, Glee.  The character as portrayed by actress Jane Lynch, is the coach of the William McKinley High School cheerleading squad, and a ruthless bully full of devious schemes and underhanded antics aimed at her nemisis, Will Schuester.   Watch the video below to see Coach Sue's endearing personal style.  Love this costume for it's chic comfort – don't forget to zip it down!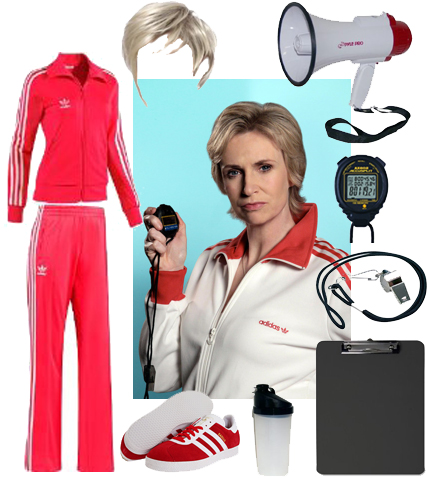 Left to Right: Adidas Original Firebird Track suit ($125), Victoria Wig Adult Costume ($18), Adidas Original Gazelle ($60),  Pyle-Pro Professional Megaphone ($17), Accusplit Stopwatch ($31),  Markowort Nickel Plated Whistle ($7), Ultimate Shaker Bottle ($6), Transparent Platic Clipboard ($5)
What does Coach Sue wear under that Track Suit?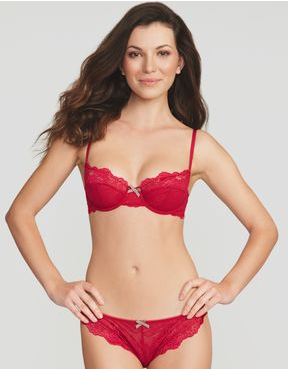 Elle Macpherson Intimates, Spree Underwire Bra $62. Spree Bikini $30
Coach Sue Sylvester on 'Cheerios'