This is THE best necklace ever!  You will see women up and down Madison sporting it with everything from T Shirts and lululemon wear to under jackets and over the chicest sheaths.  The brilliant designing team of Karen Baldwin and Jill Fairchild of Fairchild Baldwin have come up with a necklace that defines statement dressing.  This will also be your go-to for Travel – they can change an outfit in a snap of the clasp.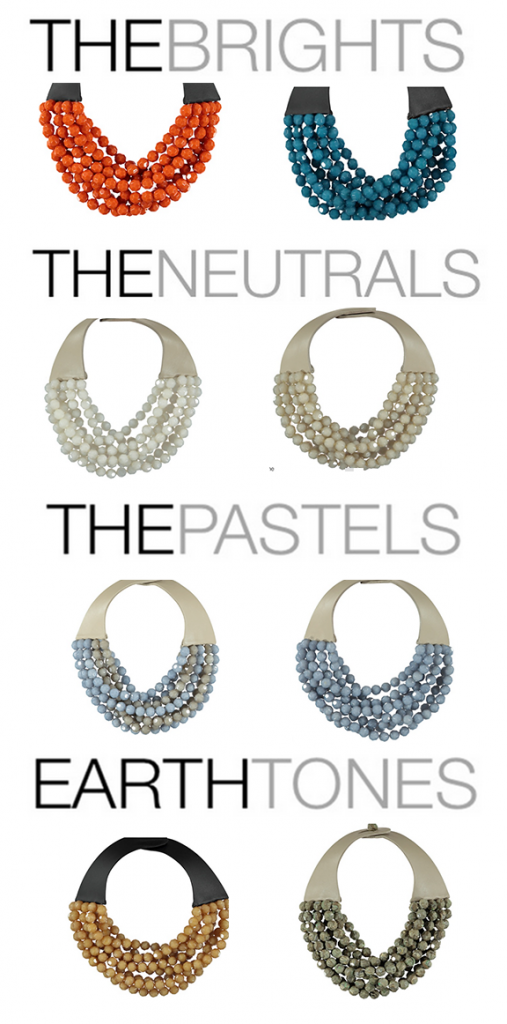 These Girls Have Style!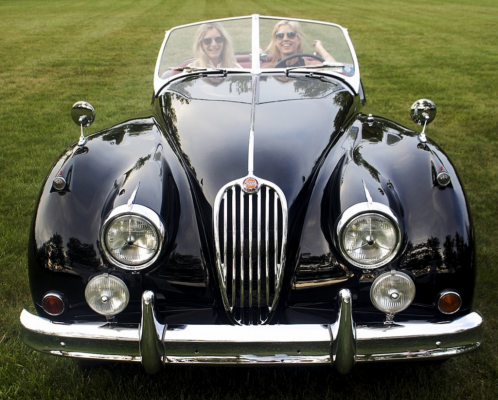 Jill has spent her life in fashion. Daughter of fashion legend and W magazine founder John Fairchild, Jill built her reputation as a shopping expert when she founded and published Where to Wear, the first comprehensive series of global shopping guides covering 14 cities worldwide. In addition to launching Fairchild Baldwin, she consults for numerous fashion brands including J. Christopher Capital; is the Creative Director of Ellesse, an Italian luxury activewear brand; and is the Contributing Style Editor for the online retail blog, What2WearWhere.com. Jill is well respected in the fashion community and is universally known for her individual style.
A life-long artist and aesthete, Karen grew up in Honolulu, Chicago, and New York, surrounded by a powerful trilogy of land, sea, and iconic architecture. After moving to New York to study fashion and graphic design at Parsons School of Design, Karen held various posts—from personal assistant to PR Director—with designer Michael Kors. She then moved into the world of interior design, eventually founding residential and commercial interior design firm Dillingham Interiors. She draws inspiration from various sources, including nature, architecture, and art.