Hilary and I had a ball trying on hats at the Eric Javits Resort 2020 Collection. There is such an assortment of shapes, shades and sizes. You may know EJ as the master of sun hats and he certainly is – all of his styles are packable, water resistant and contain SPF 50 protection. But his inventory has so much more to choose from in the way of fashion forward styles. Scroll down to see the assortment in stock at Nordstrom.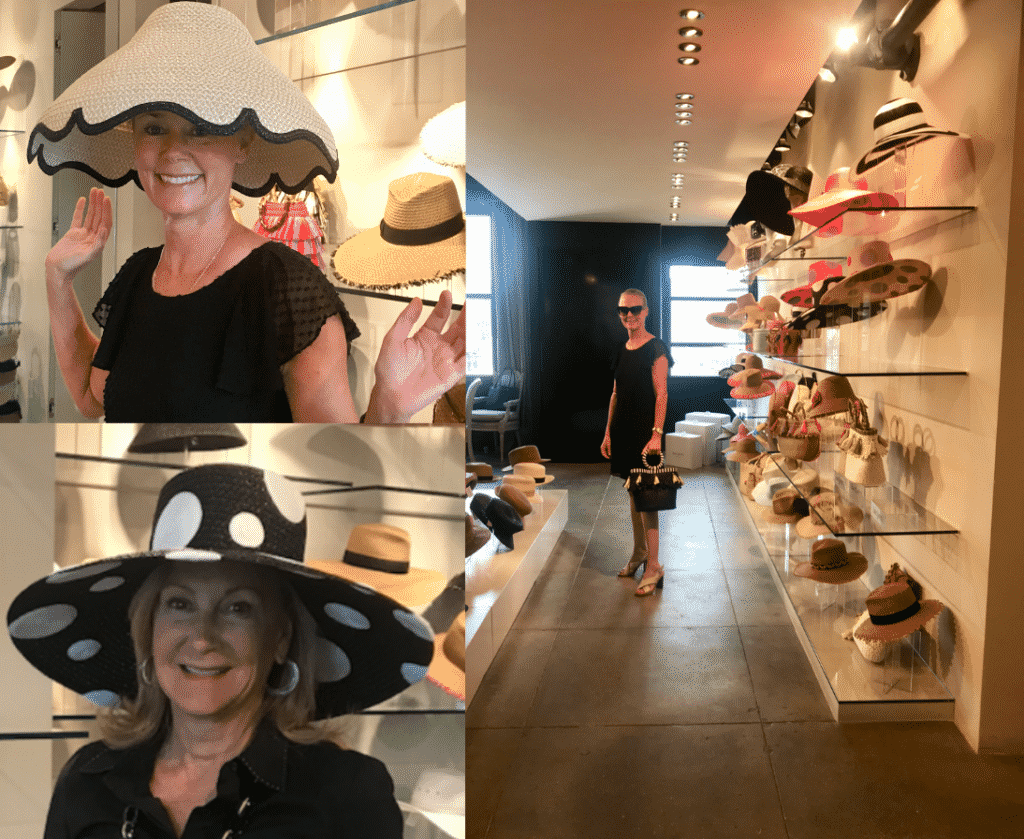 Peruse below for current chapeaus to wear right now and right through the early days of fall.

And when you put the raffia to storage, pull out one of these wonderful styles when the weather turns chilly and rainy to keep you stylishly comfy.