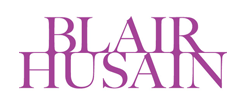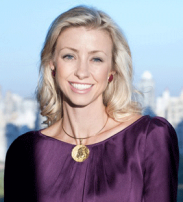 We caught up this week with our dear friend Blair Husain, the creator of the elegant numeral-inspired jewelry line by the same name, and talked to her about her wonderful style, where she gets her inspiration, and what she's buying now.  Blair Husain has established a brand that focuses on design, workmanship and service. Based in New York but raised in the south, Blair Husain has always enjoyed traveling. She has researched the use of high end jewelry in various cultures as a means of celebration of special occasions. Creating a brand that is unique for the customer is what has inspired the collection and the designs she creates. Numbers are the focus of her inspiration, because everyone has a number that means something special. Made in solid 18K gold and crafted in New York City, each piece of Blair Husain Jewelry is one of a kind.
W2WW: Whom do you design for?
Blair Husain: My initial designs were for people who wanted to be reminded of a significant date or number in their lives. They wanted to invest in a timeless, architectural piece that starts a conversation. I feel jewelry should have a story and a significance and be unique to the customer. My designs are for mothers, daughters, sisters, husbands, friends and for their stories. Currently, I have extended the line to incorporate other symbols and stones to represent good luck charms, zodiac symbols and celestial influences.
Blair Husain Cuffs and Bangles

W2WW: What are your influences?
Blair: I am strongly influenced by dates and numbers. They exist everywhere and in everything. I also love celestial symbols and I often wonder about their relevance. So many cultures and religions currently and throughout history have referenced the stars, numbers, dates and other symbols. I like exploring these ideas and I try to respect and appreciate them through my jewelry creations.  I am also inspired by landscapes and gemstones. I enjoy touring the gemology department at the Natural History Museum and the Zodiac Rotunda in the New York City Courthouse..
Blair Husain Zodiac Charms

W2WW: How do you define your style?
Blair: I love wearing dresses and ballet flats. I like classic pieces but I am creative with my accessories – a fabulous necklace can make an outfit. I want to feel comfortable, yet chic, so I can move quickly around the streets of Manhattan.
W2WW: Who are your style icons?
Blair: My friends. They are fabulous, supportive and thoughtful women who always look incredible and distinctive. They juggle extremely busy lives with their families and careers, yet always look stunning . . . you know who you are!
W2WW: What pieces are you buying now?
Blair: Of course, more dresses – I love Lela Rose for daytime, Naeem Khan for cocktail.
Lela for Day and Naeem for Cocktails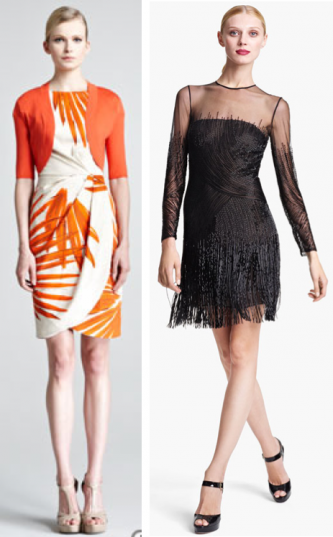 SHOP NOW: Lela Rose Brush-Print Ruched Dress ($995), Naeem Khan Beaded Fringe Cocktail Dress ($2,990)
Blair: I like flats from Jimmy Choo or Louboutin.
Perfect Ballet Flats

SHOP NOW: Jimmy Choo Whirl Snake-Print Ballerina Flat ($495), Christian Louboutin Croisette Leopard Calf Fur Flat ($795), Jimmy Choo Morse Suede Ballerina Flat ($495)
Blair: I love carrying an embroidered large tote from Ankasa for all my papers, and then grabbing my Eponymous clutch for evening – changing the panels to match my outfit.
Eponymous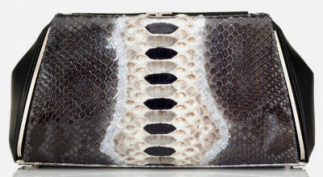 SHOP NOW: Eponymous Black Taylor Clutch with Amy Panel ($915)
Ankasa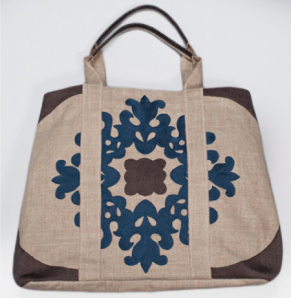 SHOP NOW: Ankasa Tucson Tote ($320)