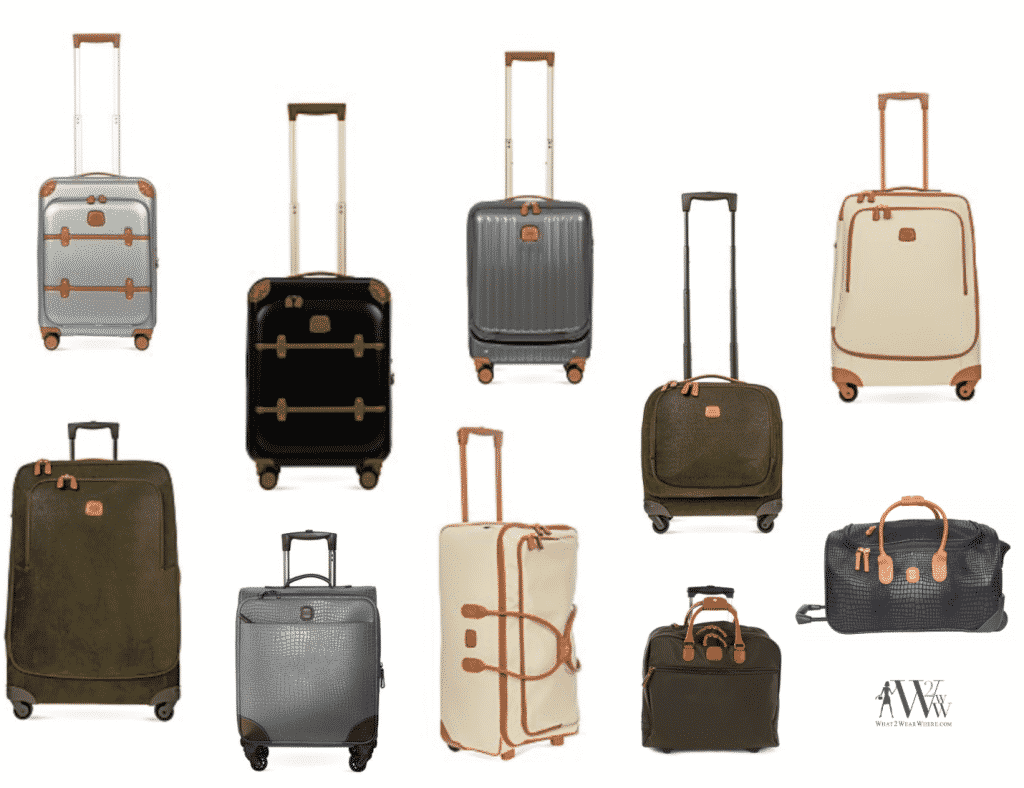 Wheels down!    For personal luggage choices, I cannot live without wheeled luggage.  They have been a blessing to women traveling alone.  It feels good to roll along, totally self-sufficient in your dash through interminable terminals.  I think of luggage as an accessory to my travel wardrobe.  Nothing makes me happier than a matched set.  For years, I have traveled with BRICS LUGGAGE it is the only brand that I will use.  You cannot match the styling and quality for the price.  The company was founded in Italy in  1952 by Mario Briccola.    We shopped this collection at Bloomingdales where the selection is great and they offer  SAME DAY DELIVERY IN New York.
How many bags do you need in your collection?
Regular Carry-On Bag for short jaunts and weekend trips.  Some women never check luggage and I admire them for it.   I do it when I can.
Large Rectangle Bag for when you just can't fit it all in – destination weddings, travel to multiple climates,  or longer travel,
Rolling Duffle Bag for ski trips and safaris and equipment laden activities.
Suit Bag or Dress Bag to carry-on for a destination requiring a long formal dress or business trip.
Computer Bag is handy when taking a laptop and all of your electronics, paper files, books and magazines.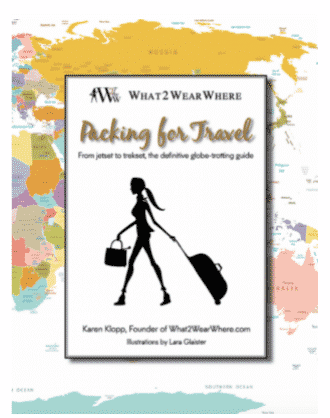 This is my favorite style.  It is called LIFE.   They have been through thick and thin and still look great.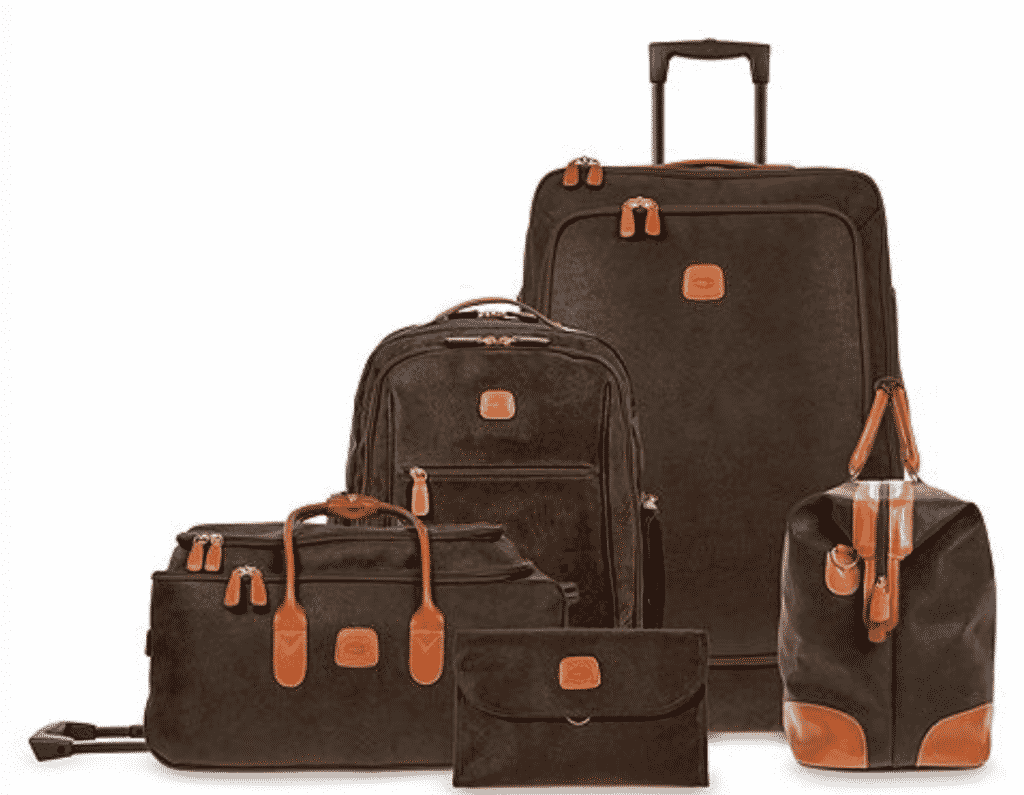 FIRENZE is incredibly chic.  I am thinking about it.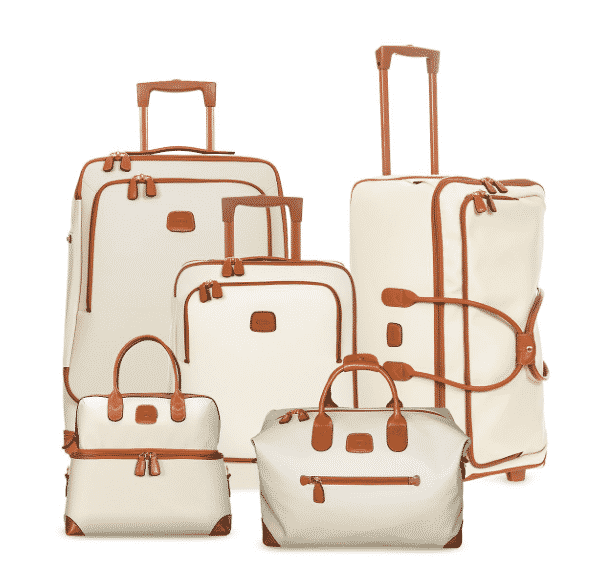 X BAGS are lightweight nylon and well priced.  They come in Olive, Navy and Black.  The totes fold flat so you can take an extra bag for purchases.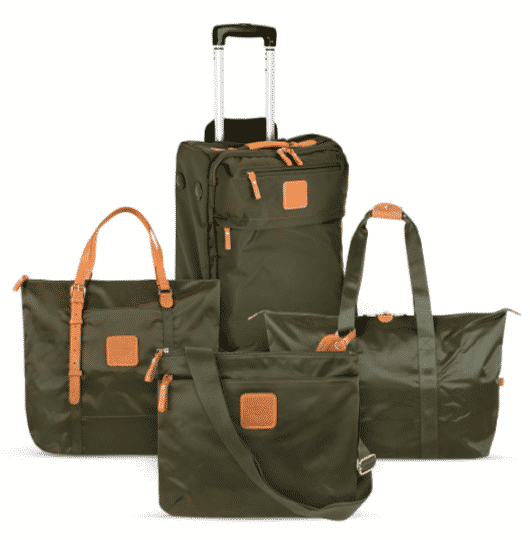 The CAPRI Collection is ultra-lightweight constructed of a durable polycarbonate material which is flexible, durable, and temperature resistant–with easy glide wheels.   For those who like more structure.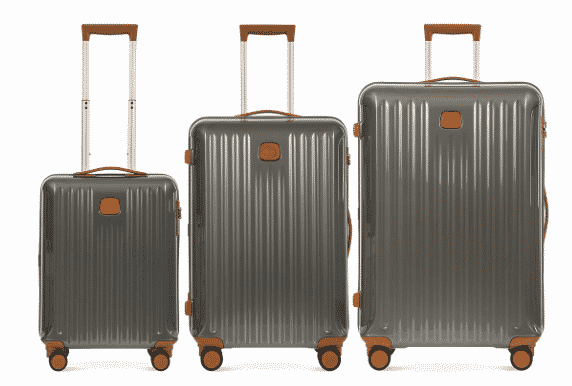 BELLAGIO is an extremely handsome collection.  And it come in 5 shades.