These boots are made for . . . everything! Just how many pairs of boots do you need to survive the season in style? Well I say, minimum of 4, each with its own purpose whether hoofing it around town, in a snowstorm or out for the evening. You may notice that all of the selections are black – yes these this is the most versatile and wearable with everything. If I added a 5th boot – it would be a fun and unusual one, but then again, I am a practicable gal, tending to get the basics in place. Shop away before this collection is gone. Your feet will thank you!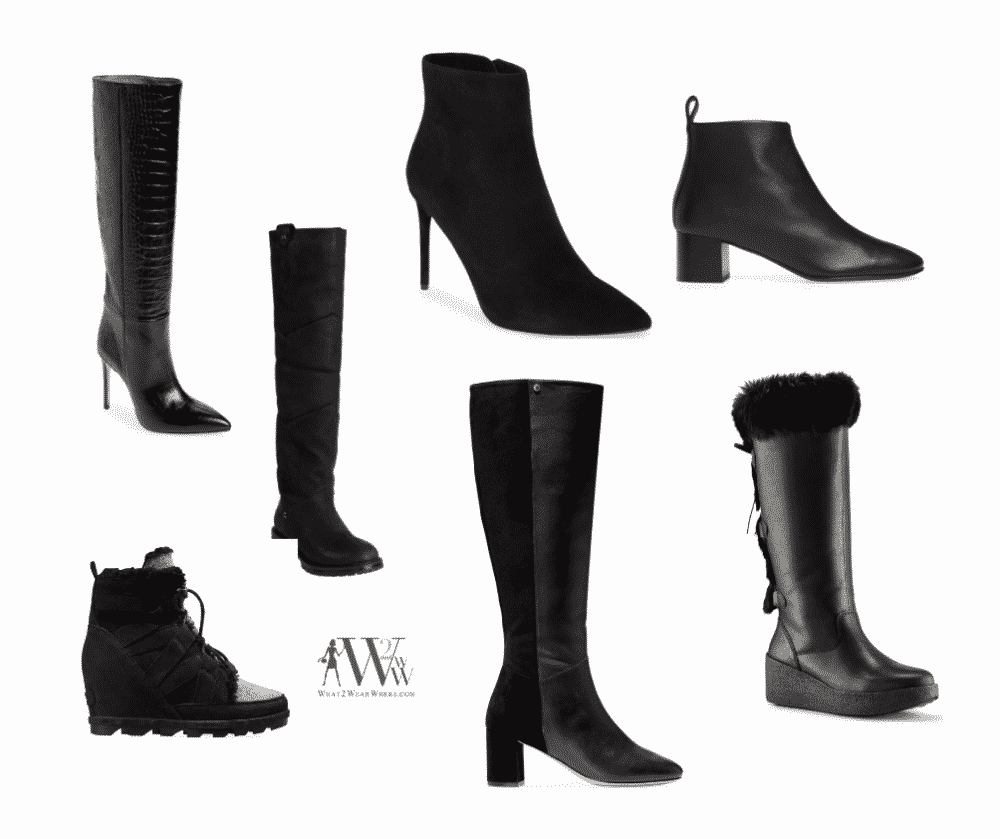 #1 Low Heeled or Wedge Bootie. This is your go-to for everyday to wear either under or over slacks. I put rubber soles on all of my everyday boots, which helps with comfort as well as traction.
#2. Block Heel Knee High Boots Several of these styles have elongated toes, which is appealing. You can wear this with leggings tucked in or with skirts and dresses. The block heel is a welcome addition to your shoe wardrobe.
#3 High Heel Dress Boots are a must for dressing up a day look or for eventings. Wear under slacks or with a dress, or long skirt. The high heels creates an elegant line.
#4 Warm & Cozy Boots Don't let a little cold or stormy weather stop your activity. These are the ones that keep your tootsies warm and are the workhorses of winter. They tend to have very comfy insulated footbeds which makes them a great choice for being out of doors, whatever the temperature