We bring you our  Fashion Fave Five of the week, compiled from some of our very favorite fashion sites across the net. 

1. RENT THE RUNWAY:  Best Dressed from the Golden Globe Awards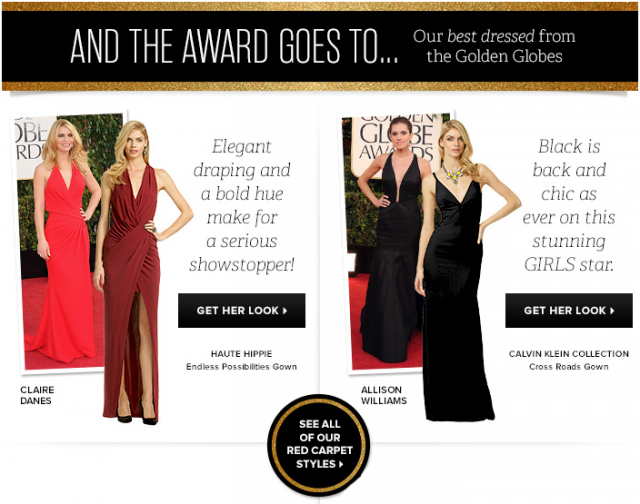 2. HUFFINGTON POST: Kate Middleton's Due Date is Announced!
3. VOGUE:  No More Sneakers to the Office!