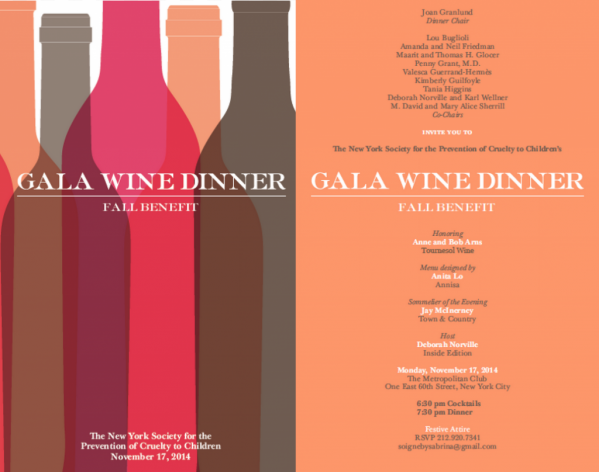 Oenophile or not, don't miss this  2014 GALA WINE DINNER on MONDAY, NOVEMBER 17 for The New York Society for the Prevention of Cruelty to Children.  With Jay McInerney, best-selling author and wine critic, serving as Sommelier, Anita Lo author of Cooking Without Borders, designing the menu and Deborah Norville  as Host with the most,  the evening is sizzling with excitement.   The second annual Gala Wine Dinner will feature excellent wines from the Napa Valley's, Tournesol, whose proprietors,  Bob and Anne Arns will be honored for their outstanding support of the NYSPCC,  the world's first child protection agency.  To make your reservation or for further information, please contact Sabrina Martin at 212.920.7341 or email SoigneBySabrina@gmail.com
For what to wear to an autumn event, we went to SAKS.com to shop a selection of sheaths in sultry shades for sipping and savoring.  This cozy hue is a go-to for the chilly nights of November and right into the Holiday Season and beyond.  Many of our readers are asking us to find dresses with sleeves, so we chose a few of each varietal to suit your palette.
Burgundy, Cabernet, Merlot, Pinot Noir, Sirah?  Take Your Pick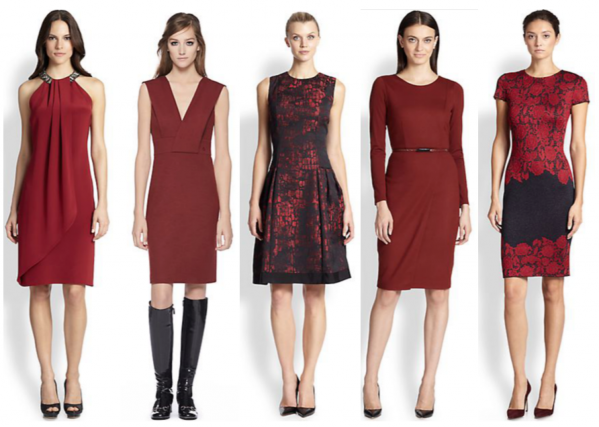 Carmen Marc Valvo Jeweled Halter Dress  $595
Carmen Marc Valvo Two Tone Party Dress $585
St. John Rose Jacquard Sheath $1295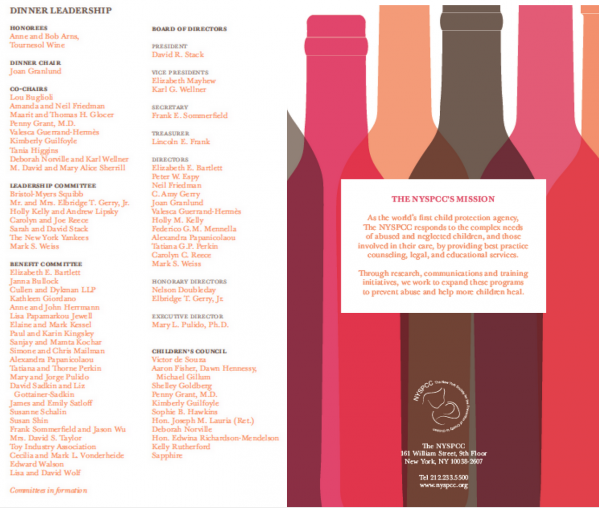 Proceeds from the event will benefit The NYSPCC's Trauma Recovery Program. The Trauma Recovery Program provides free mental health treatment for children who have experienced traumatic events, such as physical and sexual abuse, neglect, and family violence.