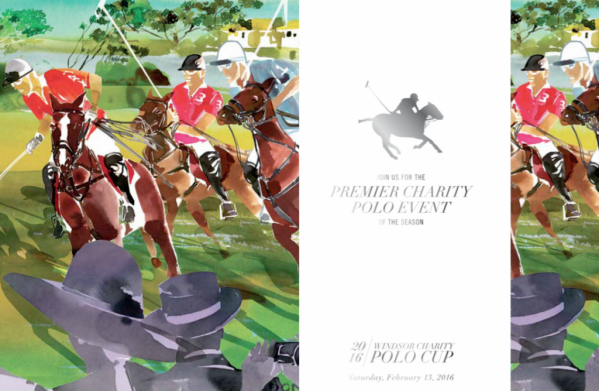 Ready for some fieldside fun in the sun? The Windsor Charity Polo Cup takes place on Saturday, February 13, 2016, at Windsor, a sporting club community located on a barrier island in Vero Beach, Florida. The Hon. Hilary M. Weston, co-founder and Creative Director of Windsor and former Lieutenant Governor of Ontario, will be joined by Salvatore Ferragamo, grandson of the esteemed Italian footwear designer and leader of his family's expanding wine business, as the event's Honorary Co-Chairs again this season.  Match attendees can either enjoy an elegant tented field-side champagne luncheon or a picnic in the festive field-side tailgating area. See the schedule for the various activities planned for the entire family.
For what to wear while spectating this exciting match, we shopped the sponsors,  J.McLaughlin and Salvatore Ferragamo to find a perfect ensemble for an afternoon of comfortable style, strolling the grounds, glass of champagne in hand.  A hat and shades are a must, along with a comfortable pair of sandals or wedges to stomp the divots at halftime, a tradition in the sport.  For tickets and information, go to Windsor Charity Polo Cup.
 Field Side Fashion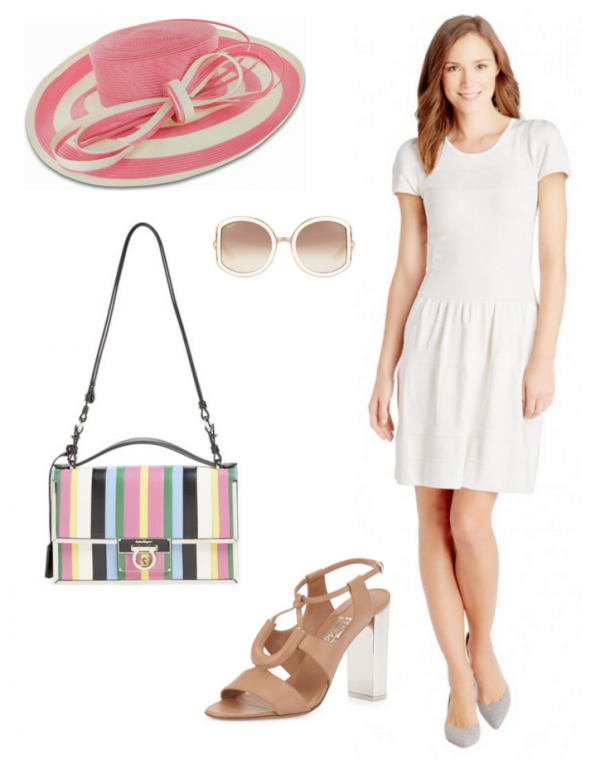 Hat in the Belfry Giovannio Amelia Braided Big Brim Hat $149   /   Salvatore Ferragao Round Sunglasses with Buckle Detail $346   /   Salvatore Ferragamo Aileen leather Crossbody $2250   /   Salvatore Ferragamo Galilea Leather Sandal $875   /   J McLaughlin Grace Dress $94.90 SALE
Please Join Us at J.McLaughlin for the Kick Off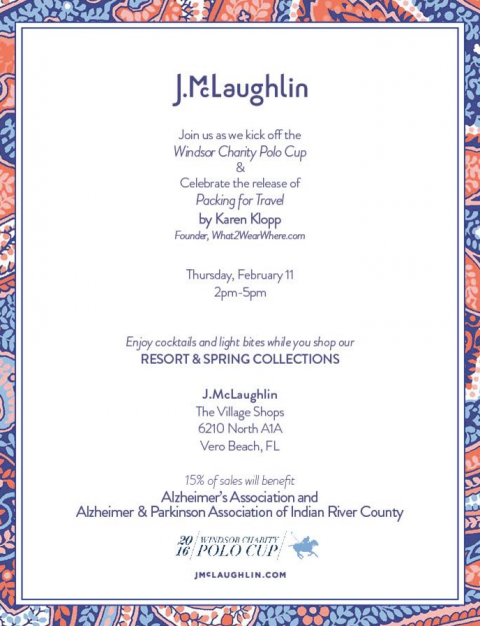 Proceeds of the event will provide support to individuals and their families who are struggling with an Alzheimer's diagnosis and to help fund research to find a cure.  Funds raised will be distributed equally to the national organization, the Alzheimer's Association and locally to the Alzheimer & Parkinson Association of Indian River County.
Watch the Video