W2WW Brings you a Guide to "Packing for Travel"
From the Jetset to Trekset, This Book is the Definitive Globe-Trotting Packing Guide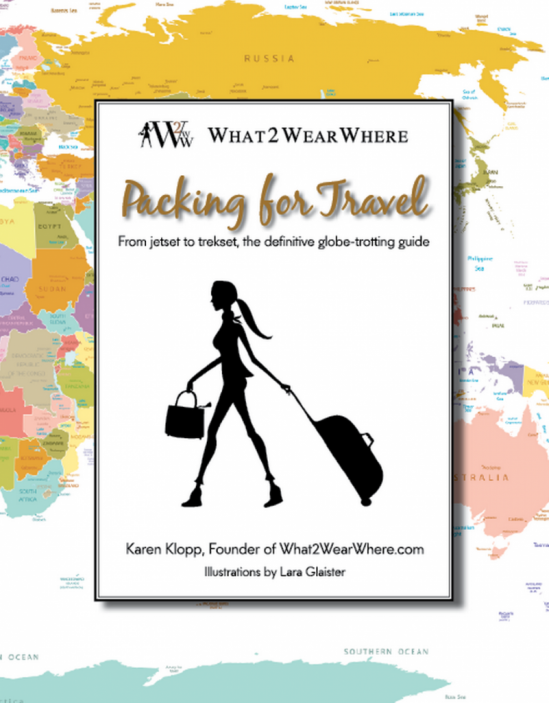 ​L
ooking for a great segment in the frenzy of the Holiday Season? 
KK's book can solve your packing AND gifting challenges
Visit with the new In-Laws? 

   
Heading south?  
 Taking the kids to ski?  Tropical Holiday? 
Great gift for every gal on your Holiday List!
Making the most dreaded parts of travel a tropical breeze, the guide starts with packing techniques you won't believe you lived without, including tips for navigating airlines and airports, and mix & max wardrobe essentials for any excursion.  From weather essentials, business, resort, cruise, weddings of all kinds, and sport and adventure travels, the guide covers all of your packing needs. W2WW's best fashion advice and travel resources includes customized packing lists, invaluable additions to this comprehensive packing guide.  Finally it is here.  Price is $18.99 and as with other items on the site, some percentage of profit will go to organizations in women's health, families and the environment.
And wait, there's more!
Special Offer Buy the Book and our 3 Travel Bags for $79.99   (Originally $149)
                                    Available on AMAZON  & Ships from Amazon Prime    Book signed by author.