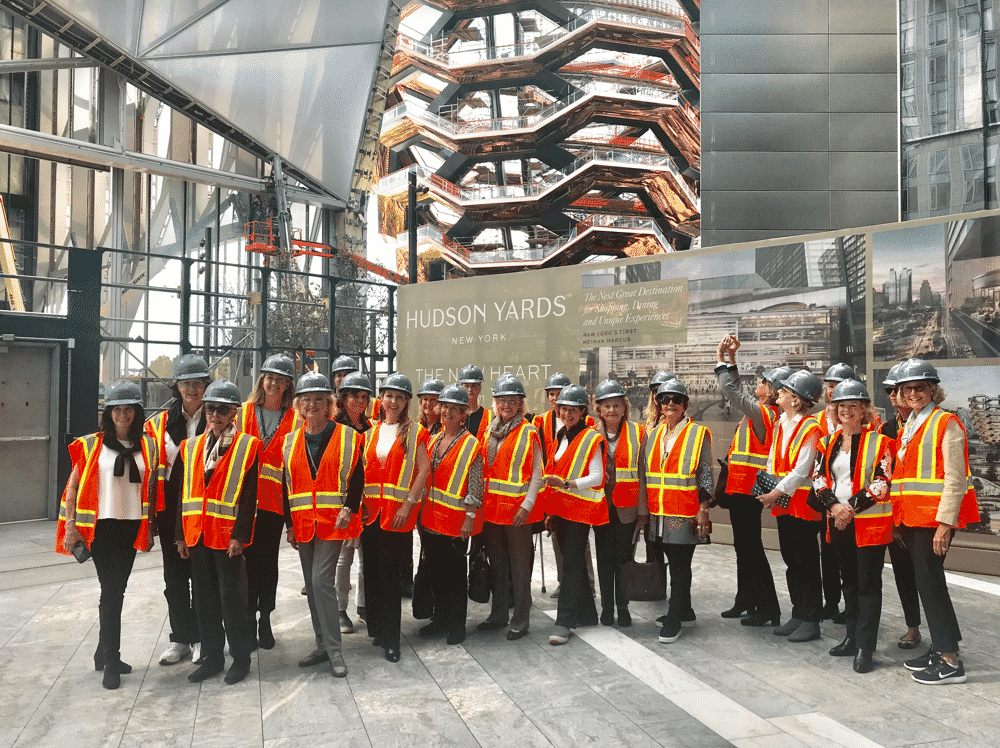 Photo by Caroline Guthrie
What to wear on a

Hard Hat Tour

?   That question came up last week when I jumped at the invitation to join

Wendy Carduner and the Doubles group on a glimpse inside Hudson Yards

, the largest undertaking of its kind since

Rockefeller Center.   I have been fascinated with the project since reports of its development hit the news and I found a brilliant video animation of The Shed, the multi-use Cultural Center for art installations,  concerts, conventions, and other events.  Please watch video below.

 After the tour, a friend sent me this article from

Business Insider:  Hudson Yards Rundown of Major Buildings 

 which explains the progress of the $25 billion dollar project, of which Phase 1 is slated to open in

March 2019

when it will be the newest and over-the-top destination, for shopping, dining, living, working and all things cultural, or as they say, "The New Heart of the City."  Their website is filled with great information about this fascinating and comprehensive lifestyle complex :  

Hudson Yards New York

.

Our instructions called for closed, low heeled shoes and pants,  and lest you did not take it seriously, those in sandals and dresses were not permitted on the construction site, which was the most fun!    I shopped J.Crew and Madewell for this pulled-together looks.   Eureka, the beloved Pixie Pant has been relaunched as the Any Day Pant but order quickly, they are disappearing fast.   The simple lines of the blazer makes it an instant classic and the knit fabric is ultra comfortable.  This is what I look for when I shop for traveling.  I am not a flat shoe lover, because I am short but these pointy toed loafers really caught my eye.  And the Bucket Bag is on the TOP TEN FOR FALL LIST   and this one is great looking.  This ensemble would also be perfect for What to Wear on the Plane but you can leave the hardhat at home.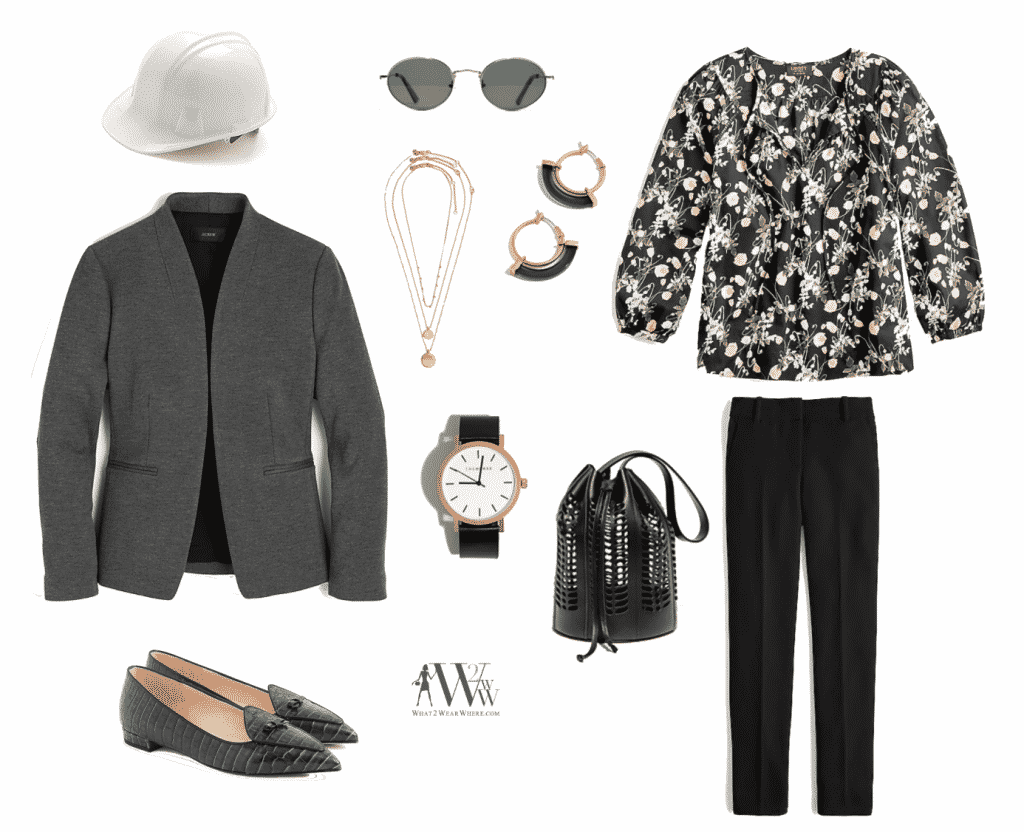 tops:  J Crew Going-Out Blazer  $148    /  J Crew Point Sur Peasant Top In Liberty Poppy  $69.50    bottom:  J Crew Icon Any Day Pant In Stretch Ponte  $49   accessories:  Pyramex Standard Shell Ratchet Suspension Hard Hat  $11.67  /  Madewell  Wire-Rimmed Sunglasses  $55  /  Coin Necklace Set  $48  /  Resin Sliding Hoop Earrings  $24  /  Modern Weaving Jute Die Cut Bucket Bag  $515  /  Tinker 34mm Copper-Toned Watch  $150   shoes:  J Crew Pointed-Toe Loafer In Croc-Embossed Leather  $148
I have watched this over 25 times and never tire of it.
Overhead Rendering Hudson Yards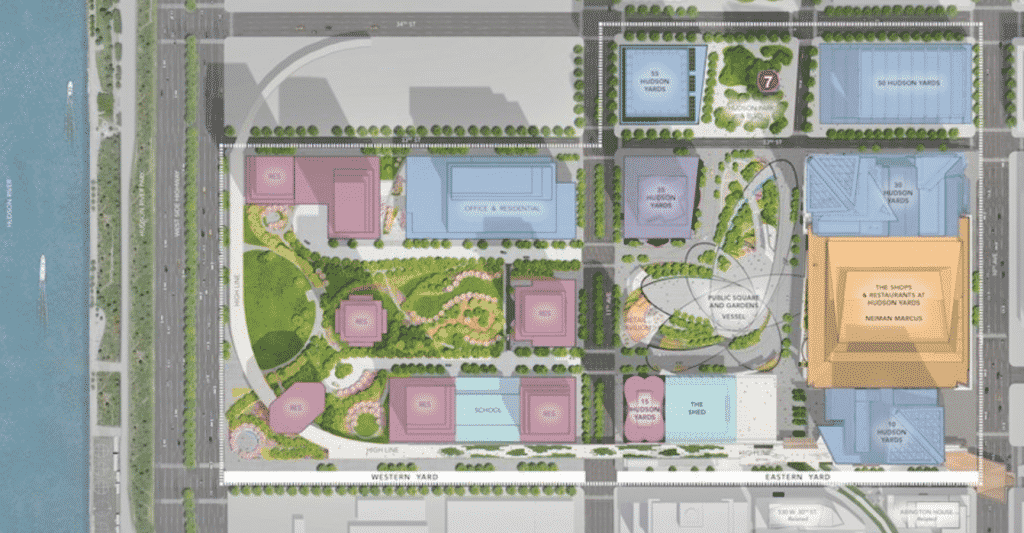 The Wheels are on the Shed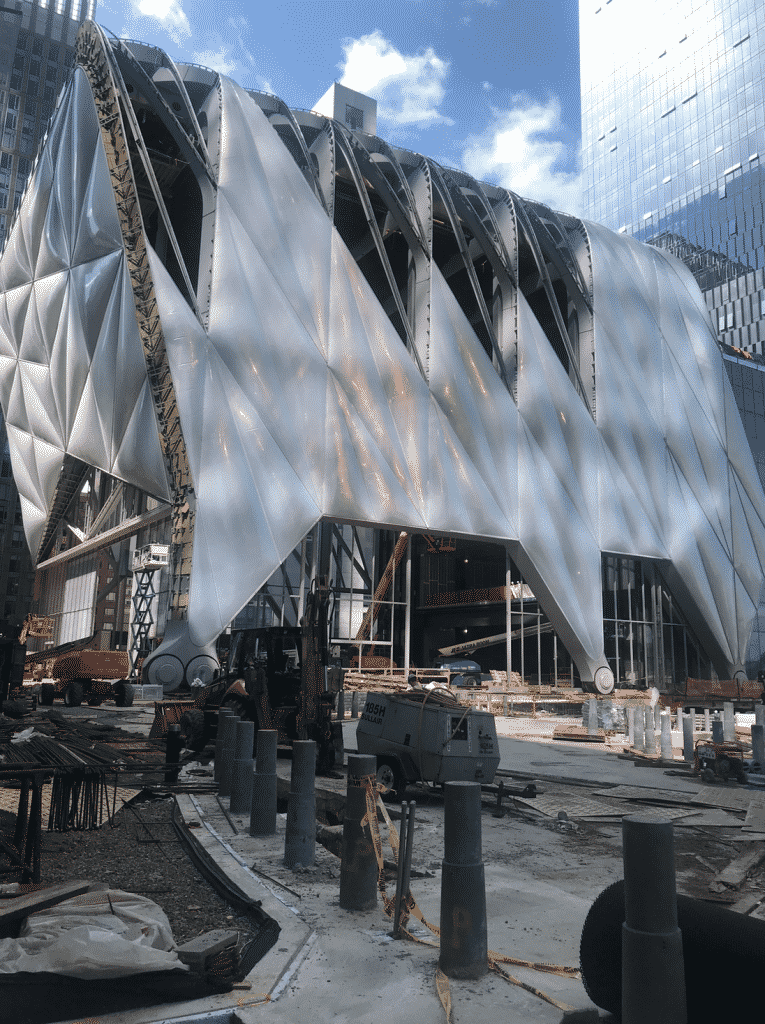 Scale Models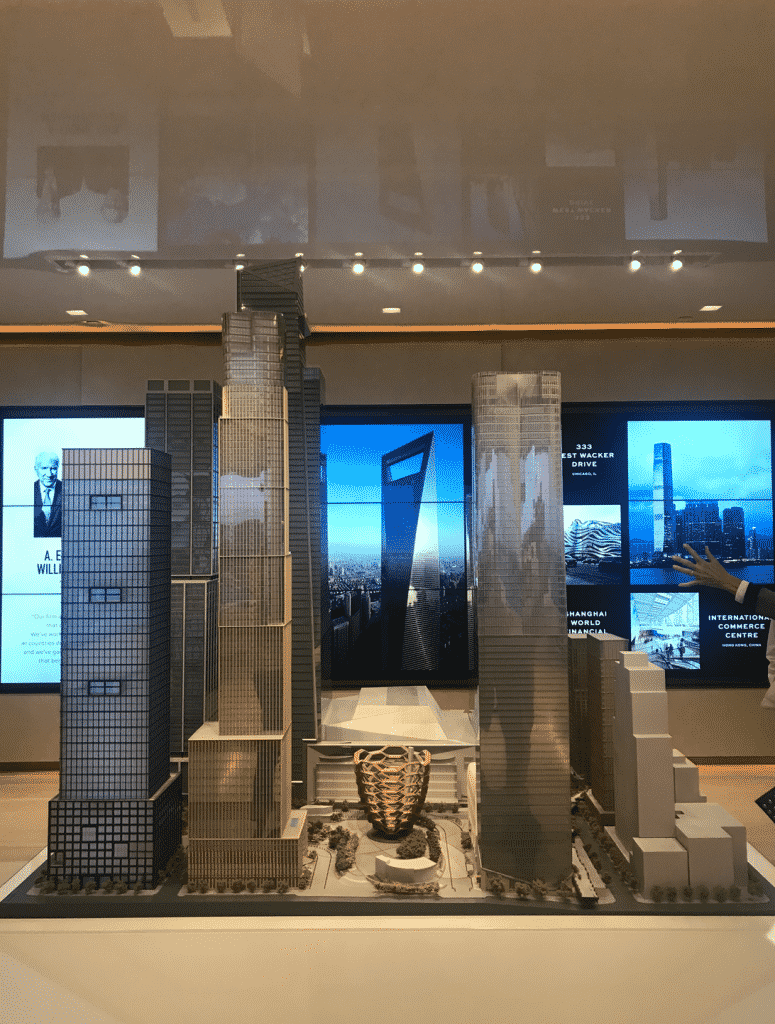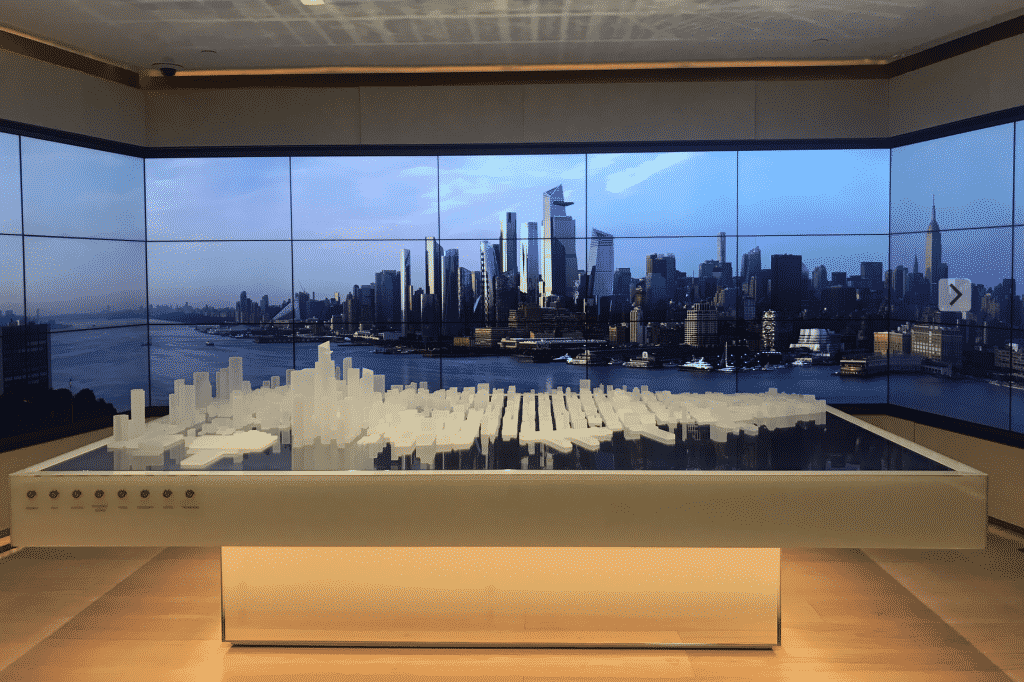 The Vessel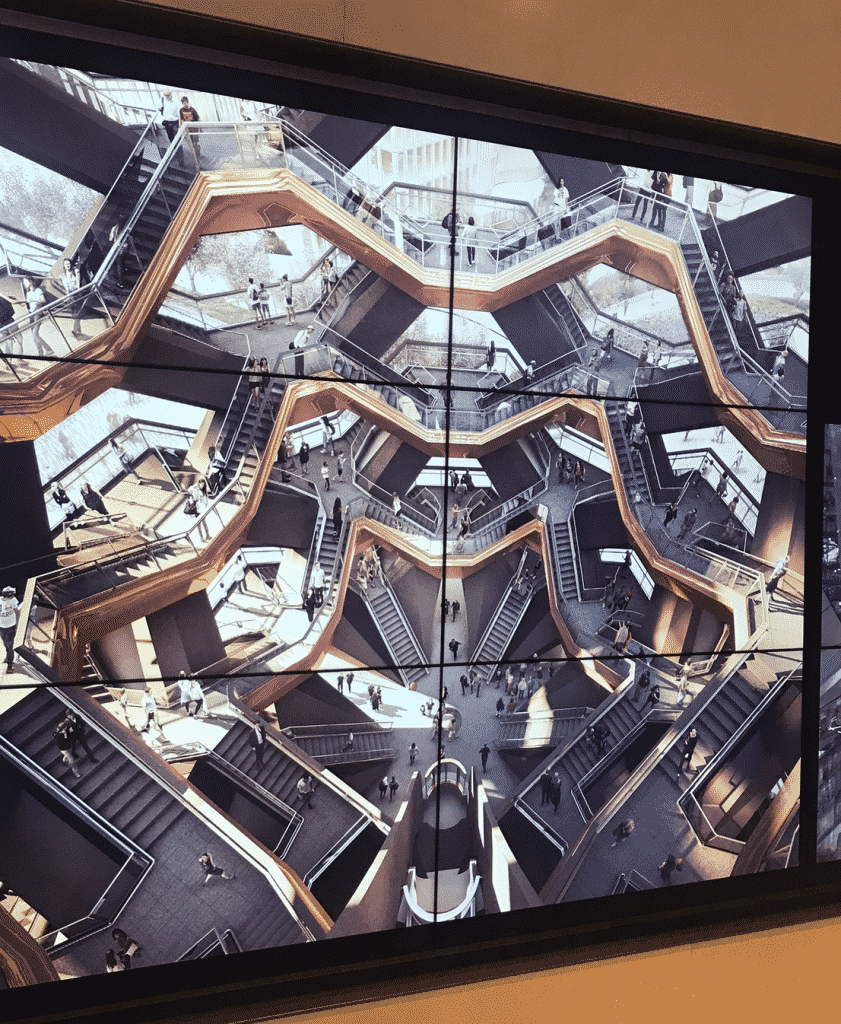 View over the Highline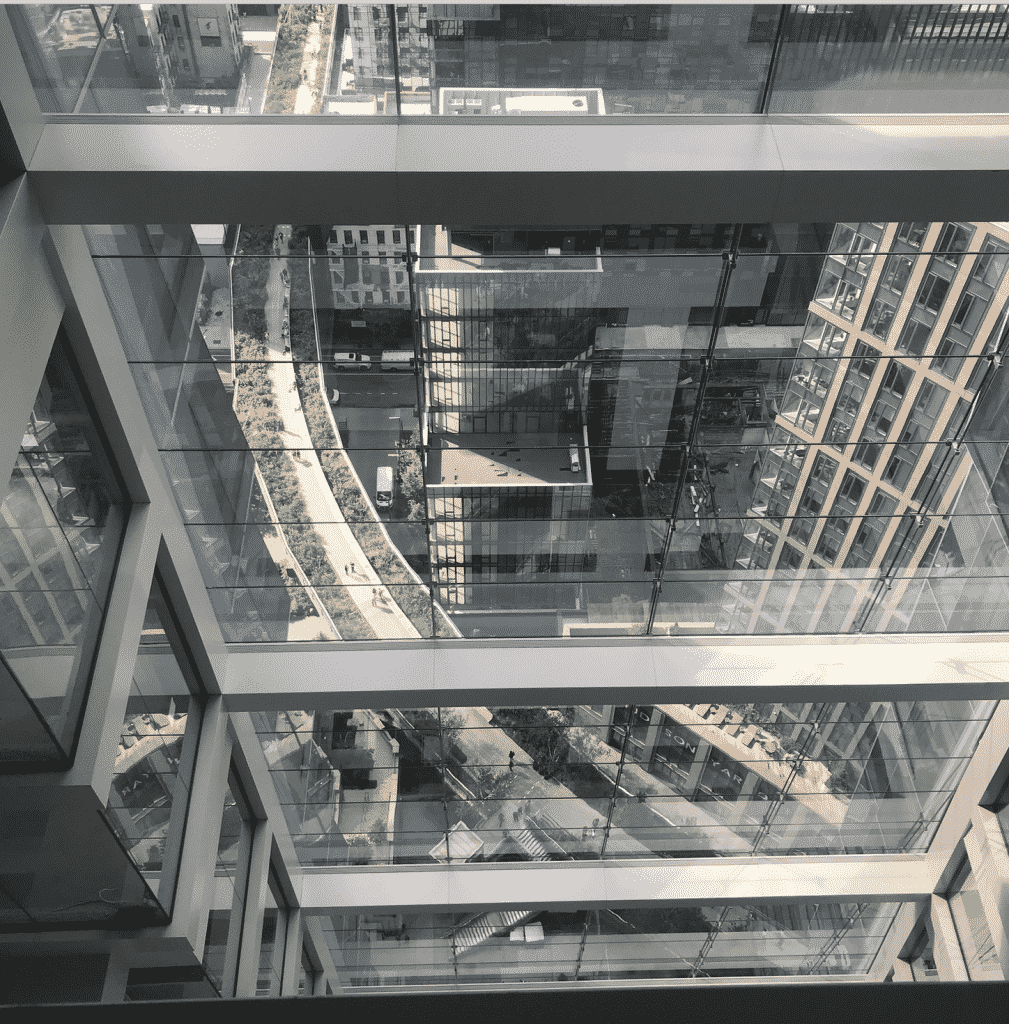 Model Apartement with Simulated Views