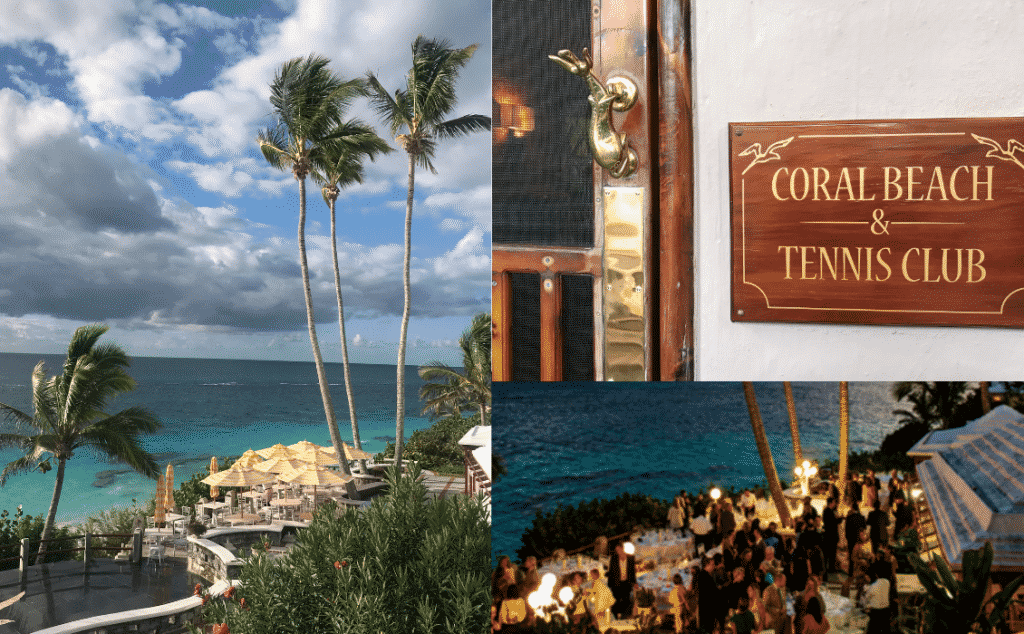 I am so excited to be traveling to Bermuda for my son, Adam's wedding at Coral Beach Club on June 1st. John and I honeymooned there 35 years ago, and had not be back until the scout trip in the fall. Happy to note that CBC has been freshened in the passing years, but the integrity and charm is firmly intact. Bermuda is a British Overseas Territory and as such retains a formality in both dress and customs. Jackets are required in most venues on the island.
We are holding the Rehearsal Dinner at the Rosewood Tucker's Point Golf Club. The attire will be 'Bermuda Formal" and while this doesn't impact the gals, it certainly does for the guys.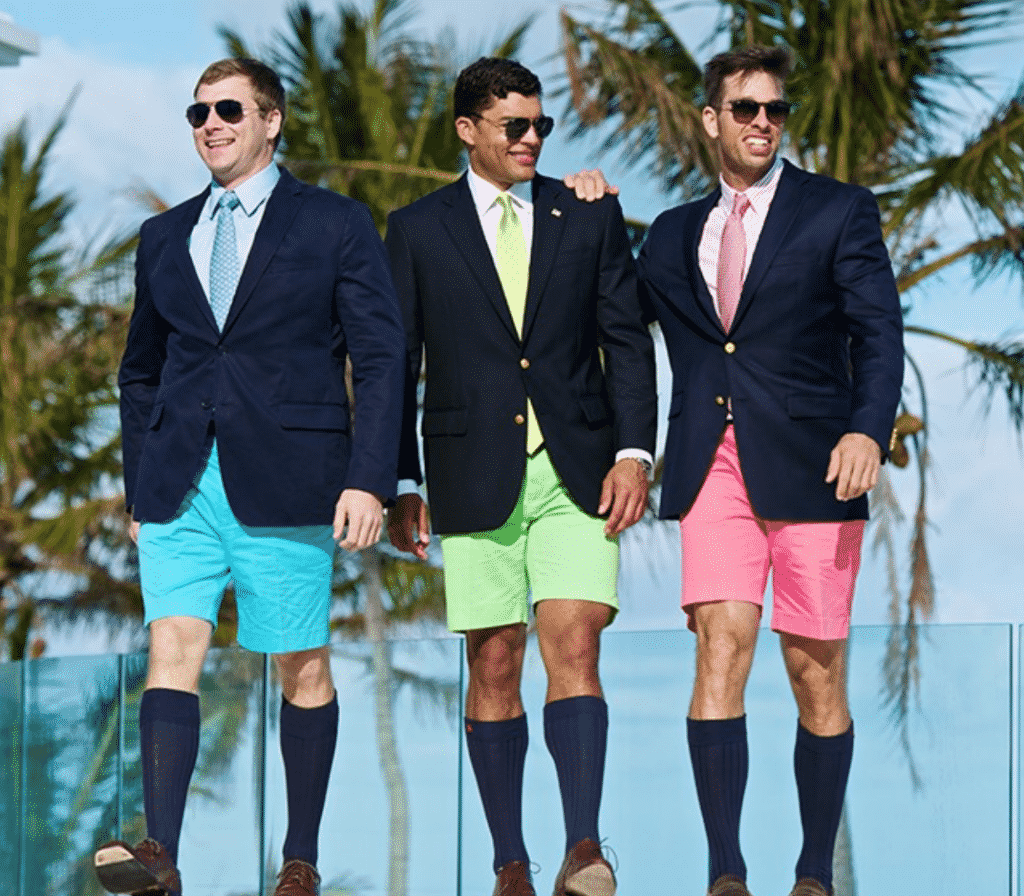 What is Formal Bermuda Attire? For men, the ensemble consists of tailored & colorful Bermuda Shorts, dress shirt, bow tie or neck tie. Blazer, knee socks. Strictly speaking, shoes should be black tie shoes but we are not going to go that far. I am looking forward to some of the bright color combinations. The best place to go is Tabs Bermuda You can order on-line or call them directly to order your shorts and knee socks. Ask for Hayley 1-441-704-8227. You can also order online and pick up in the shop when you arrive on the island. They also have shorts, shirts and other fashion items for women.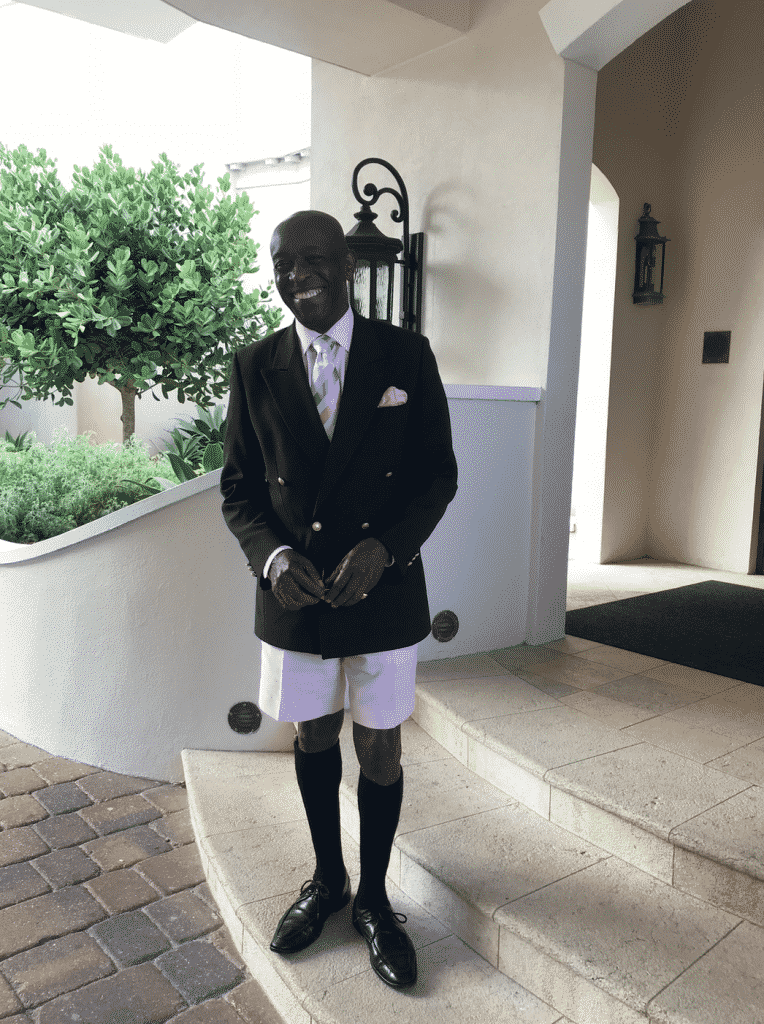 For the women, Bermuda Formal is an invitation to Cocktail Attire.  There is such a plethora of beautiful flowered frock this spring, it was a cinch to find this colorful bouquet. We chose three heel types to choose from, wedge, block heel, and strappy sandals, depending on the venue surface. All are divine!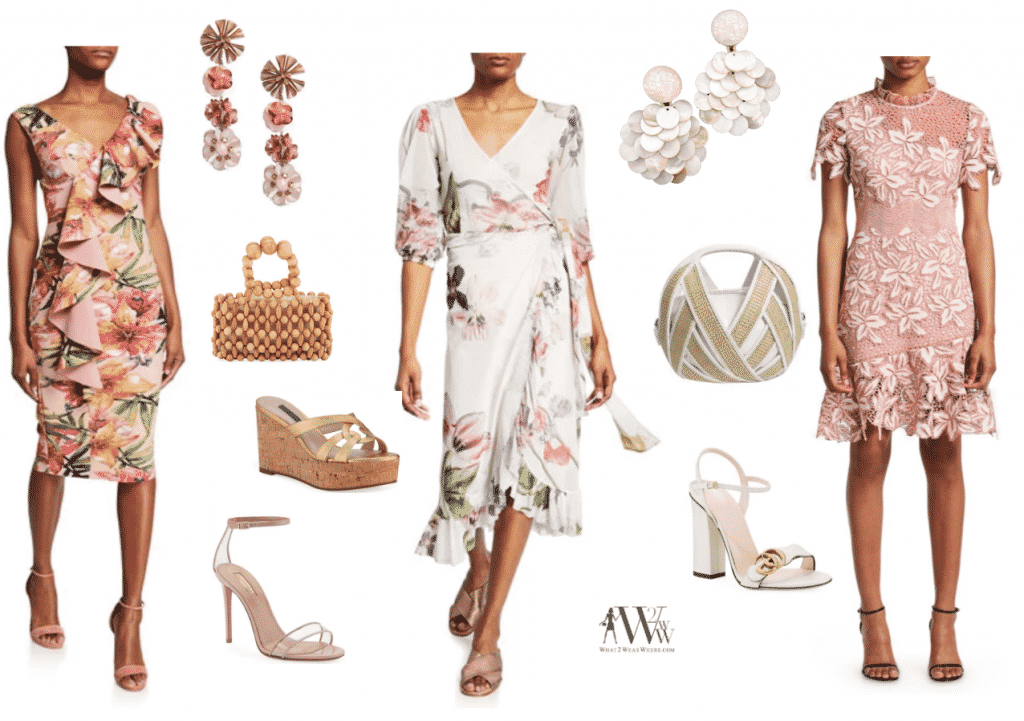 dresses: Chiara Boni La Petite Robe $ 750  /  Ganni Ruffle Wrap Dress $ 280 /  Sea Floral Crochet $ 445
accessories: Magnone Gavian Earrings $157 /  Lionessa Mother Of Pearls /  Cult Gaia Bamboo Clutch Bag $ 158  /  Perrin Paris Le Petite Panier Raffia Bag $ 1400
shoes: Steward Weitzman Leather Wedge Sandal $ 375/ Aquazzura High-Heel Patent Sandal $ 650 / Gucci Block-Heel Sandals $ 730
For the wedding and reception, Men will wear dark suits and women will be in Festive Dress. I continued this bountiful theme, finding a trio of feminine and flattering frocks. We turned up the shimmer with some fabulous metallic accessories. The Tabitha Simmons block sandals are a wonderful way to maneuver grass and gravel or you can wear wedges for the ceremony and pick your strappy sandals for dancing into the moonlit night.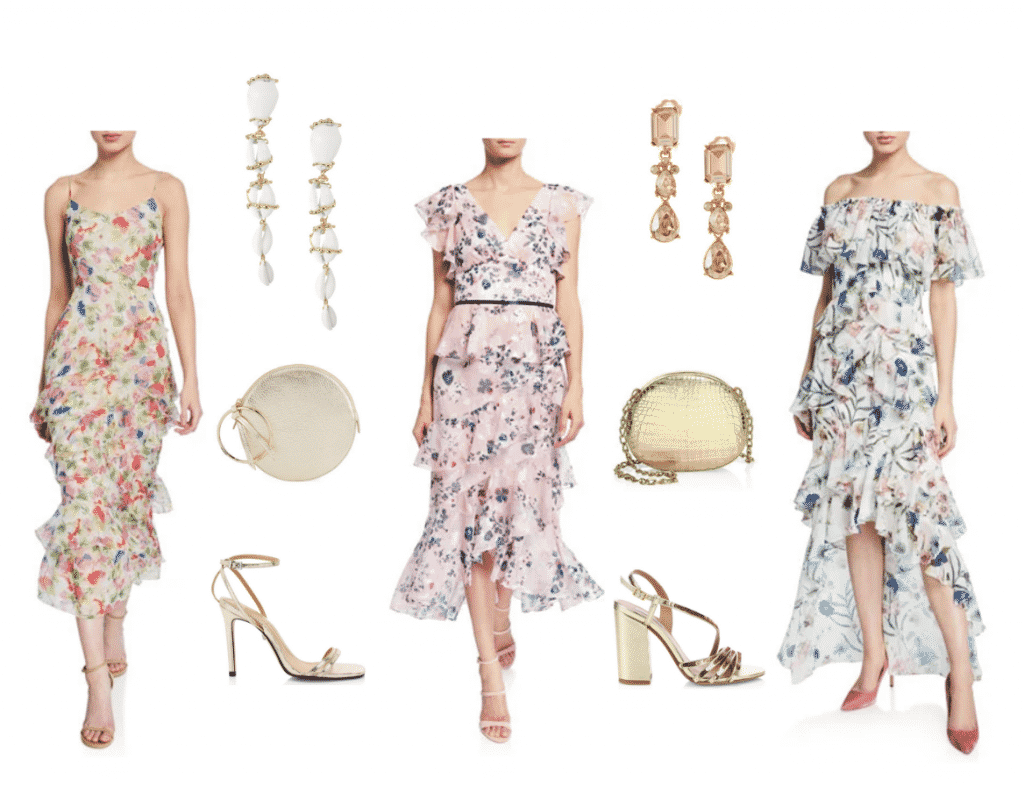 dresses: Saloni Floral Chiffon Midi $ 959 /  Marchesa Notte Floral Chiffon Ruffle $ 695 /  Badgley Mischka Floral Ruffle $ 795
accessories: Rosantica Earrings $ 255 /  Oscar De La Renta Swarovski Cry Earrings $ 310 / .  Sara Battaglia Metallic Bracelet Wallet SALE $ 177 /  Nancy Gonzalez Metallic Crocodile Clutch $ 1350
shoes: Schutz Slingback Sandals $ 165 /  Tabitha Simmons Sandals SALE $ 542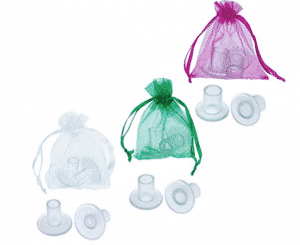 A fantastic invention is EMTLEE Protectors Heel Stoppers. You slide them onto the tip of your heel and it allows you to walk on surfaces without getting stuck.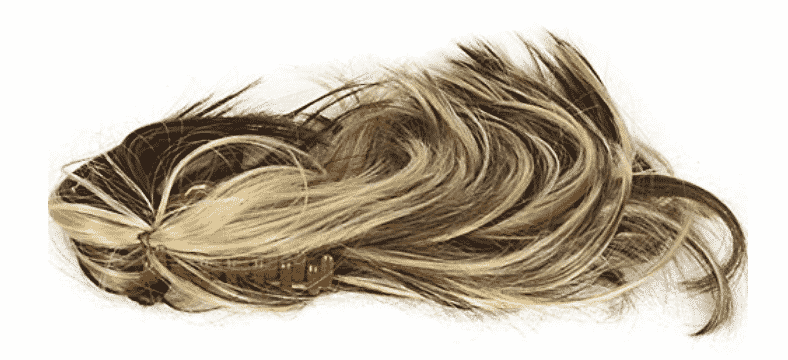 Another item that comes in handy for warm weather travel is a Hair Extension. Just clip on and go – see the photos below.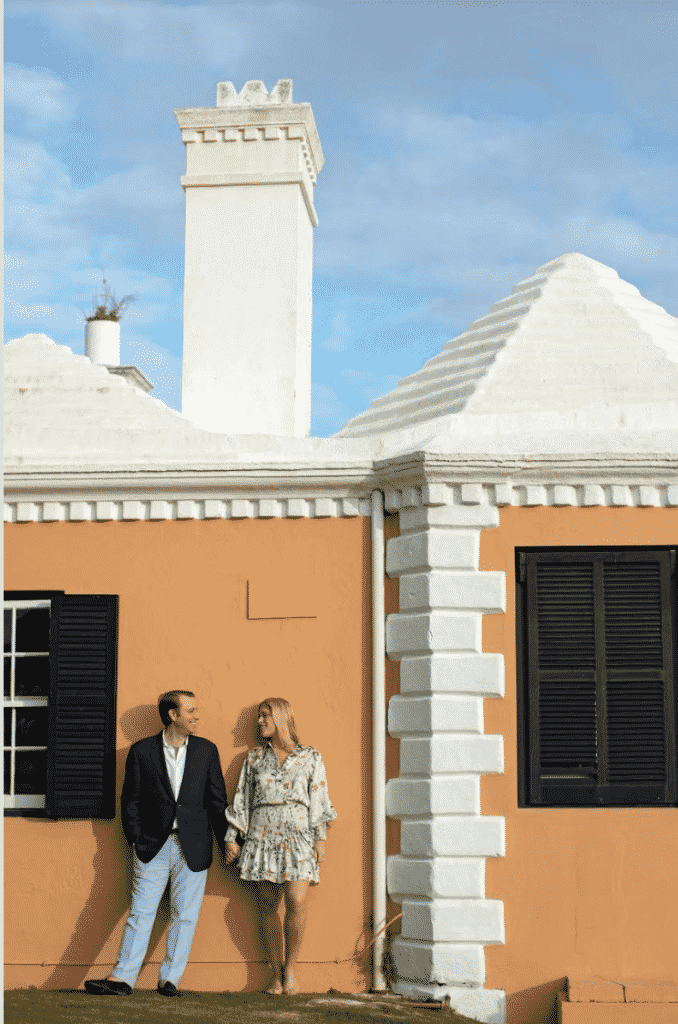 Packing List: Wedding in Bermuda

DON'T FORGET THAT YOU NEED YOUR PASSPORT!

Basics:  See Packing for Travel for an extensive lists of basics to pack. 

Day Wear: 2 day dresses, sunglasses, hat, tote

Sports Attire: tennis & croquet whites, golf attire, swim suit and cover up, exercise clothing

Rehearsal Dinner: cocktail dress, jewelry, purse

Wedding: festive dress, statement jewelry, clutch bag

Sunday Brunch on the Beach: swim suit, cover up, hat, beach tote

Shoes: tennis sneakers, golf shoes, low sandals for beach and walking about, wedges for evening events on grass and sand, strappy sandals for dancing.