Here and gone!   We've spent a whirlwind of a week at Lincoln Center and all over Manhattan for Mercedes-Benz Fashion Week.   In truth, I came back from my holiday in Brazil on Sunday, so missed a good bit of the action.  Not complaining, it was a fantastic holiday which I will report on next week.    But back to the frigid temps of Fashion Week where there were so many amazing, shows, and people to watch.  We put together a little video to capture some of the action.  To watch the shows of your favorite designers, go to MB FASHION WEEK or VOGUE.com.   What a perfect way to spend a cold and snowy day.
Of all the coats we saw this frigid week, there were many, gorgeous furs .  But the looks that really stood out as totally chic were the camel and cream toppers,  so naturally we went looking for some to bring to you.  As black gets a little heavy for March, and the temperatures can be quite low, these shades lift our spirits and they lighten our pallette.  But it was difficult to find stock in these shades but with perseverence, we kept going to find you our favorites.  Each of them would look amazing paired with our Fashion Week Dresses. 
This Cashmere Wrap is a Must-Have for Every Coat Closet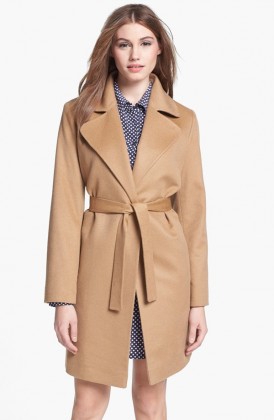 Fleurette Cashmere Wrap Coat $747.49 ON SALE
We also like this one very much but it is sold out in smaller sizes.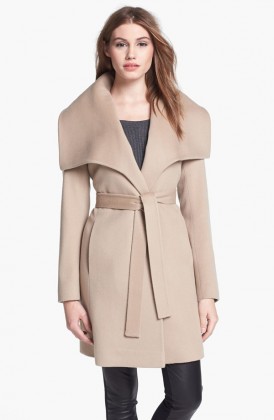 Fleurette Oversized Collar Wool Wrap Coat $497.49 ON SALE
And this Burberry is terrible chic but quite pricey.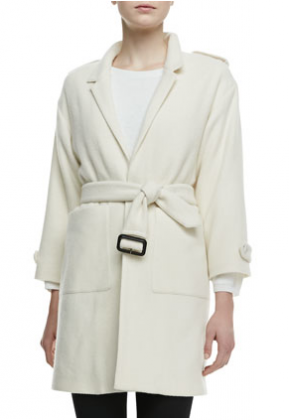 Burberry London 3/4-Sleeve Cashmere Tie Jacket $2495
Layfayette 148 is always on the mark.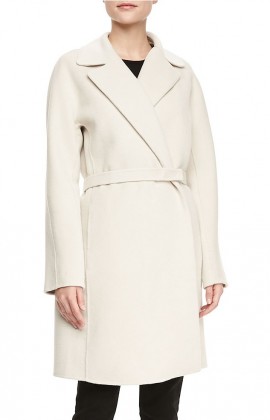 Lafayette 148 New York Wilma Textured Long-Sleeve Coat $778 ON SALE
And these two would be very versatile.
Divine Dorothy Coat $299.99 ON SALE   /   Evita Wool Classic Coat $469.99 ON SALE
Because we don't want to wait until next fall's Michael Kors Collection.