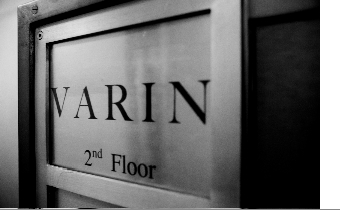 Varin Salon is our go-to for the perfect blow dry, a pretty up-do for that holiday party or even a quick trim. We love the technique of brilliant salon owner Yann Varin. Following his tremendous success as a stylist in native France, Yann moved to New York and has recently opened his largest space yet, located at 762 Madison Avenue. The expansion of his new salon on the Upper East Side will be sure to draw in throngs of eager fashionistas, so book your appointment for those holiday festivities now!
VARIN Salon: 762 Madison Avenue, New York, NY 10065 | 212-734-9055
Yann Varin was born and raised in the Normandy region of France, and as the son of a French stylist. Having picked up a pair of scissors at a tender age, he trained under many notable artistic directors of prestigious Paris based salons and European brands and by the age of 24 his personal work graced the cover of French ELLE.  As his reputation grew in France, he became the personal stylist for the French Minister of Defense, as well as Azzedine Alaia, Jane Birkin, and Monica Bellucci. He also worked backstage at premier fashion shows such as Yves Saint Laurent, Thierry Mugler and Azzedine Alaia.  In 1998, Yann decided to make the move to New York and within two years opened his first salon on Manhattan's Upper East Side. His following grew quickly and in 2010 Yann realized that he needed to expand his salon and recently opened his largest single location on Madison Avenue.