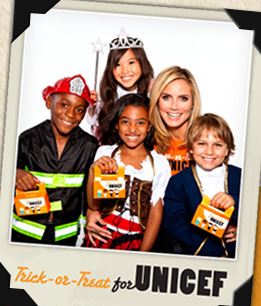 We ran into our friends from UNICEF at their booth during New York Fashion Week in September. UNICEF (the United Nations Children's Fund) is a global organization that saves kids' lives in over 150 countries by providing clean water, nutrition, medicines, education and aid in emergencies. For more than 60 years kids in the U.S. have made a difference in the lives of children around the world through Trick-or-Treat for UNICEF, the original Kids Helping Kids campaign. This year, join Heidi Klum in the first ever Trick-or-Treat for UNICEF Costume Party! This Halloween, you can collect treats and help provide life-saving nutrition for children around the world! The FEED Trick-or-Treat bag to benefit UNICEF was designed by Lauren Bush and launched in 2010 in partnership with HSN to support Trick-or-Treat for UNICEF, the FEED Trick-or-Treat bag is the must-have fashion accessory of the Halloween season. We fell in love with them and couldn't help purchasing a few of our own!
How cute are these bags!
Purchase your FEED Trick-or-Treat bag here…only 12 days to Halloween!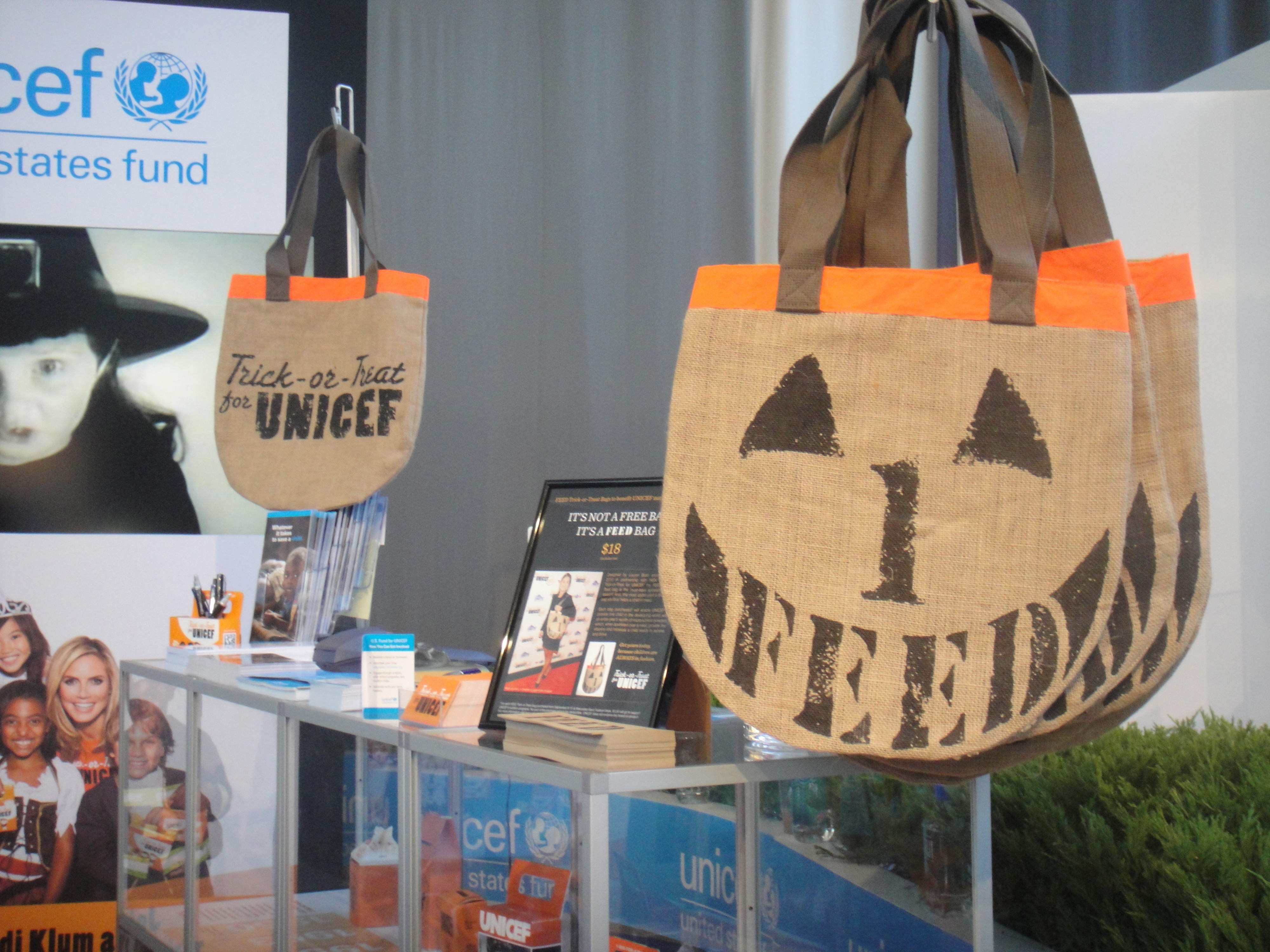 For each FEED Trick-or-Treat bag purchased from feedprojects.com or at a FEED authorized retailer in the U.S., FEED will donate $3.50 to the U.S. Fund for UNICEF to help support UNICEF's nutrition programs. For more information visit www.unicefusa.org.