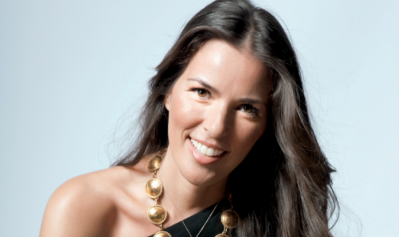 One of the most naturally beautiful friends we know, is Ann Caruso a rare individual who shines brightly from the inside out.   She has spent her life in fashion, sharing her keen sense of style with her celebrity clients, and the scores of fans and friends that have followed her advice and career from Ralph Lauren to Vogue to her current position as a highly sought out Fashion Influencer.  She is a ravishing brunette with a million-dollar smile but there is so much more.   Among many aspects of Ann to admire is her courage to share the her personal experience with breast cancer and the tremendous compassion she shares with women similarly stricken.   We have linked to articles below about this Travelista's incredible achievements. As Ann travels extensively for work and play,  we were curious about her past and future adventures.

Why do you like to travel?   I love to travel and understand the necessity of it.  I think it is important to change your environment; to breathe different air, to see different things, to learn about different cultures and to take time away from your everyday existence.
I think anyone working long hours needs to take some sort of break, even if it is a weekend. Working in a creative field, I feel it is crucial for my brain and for my health to come back refreshed, happier and more productive. Even traveling for a day on a job can feel like a vacation just to be in a different environment, especially if I am in a  beautiful location.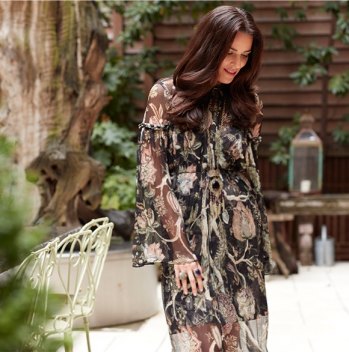 Favorite familiar places?  Hotel Du Cap, Rancho La Puerta, Italy, and Paris.
Where would you like to go next?     I would love to explore some place new, maybe an interesting resort or health spa with a new approach.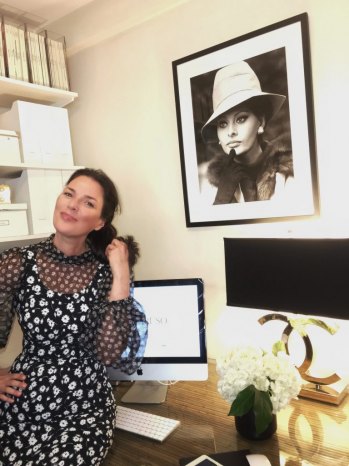 I don't leave home without . . . .  My chargers for my  iPhones and iPad, a first aid/fix it bag that has anything I might need while traveling in a foreign country, and my  slippers.
From Ann's wish list we surmise that she like her creature comforts while on the road to relax from a day at the office or on the set – A pair of Brooks Brothers Men's Pajamas, SKIN Organic Robe, Heidi Wynne's Cashmere Scarf, Belgian Shoes Travellette Slippers and Alicia Adams Alpaca Eye Mask and Blanket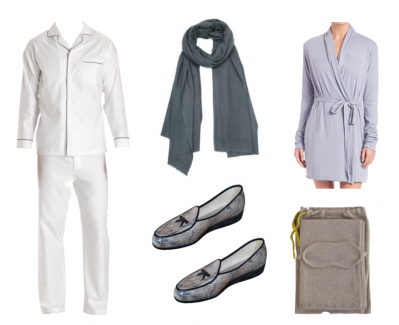 ABOUT ANN CARUSO  Fashion stylist and consultant, Ann Caruso, is known for her refined classic sensibilities and the iconic images she has created in collaboration with some of the world's most esteemed artists. Her innate sense of style and industry knowledge along with her illustrious career is now taking her to the next level as a style innovator and fashion influencer. Ann's career began as a design assistant at Ralph Lauren. Following her tenure at the iconic American fashion house, she embarked on a life changing career path when she went to work at Vogue Magazine and developed her reputation as a well-known fashion and accessories editor under the leadership of Anna Wintour. Consulting with designers and fashion brands is one of her passions as she enjoys helping both emerging and established designers with their runway shows and presentations. A recipient of the Womenswear Stylist of the Year 2015 Award for The Daily's first annual Fashion Los Angeles Awards, Ann Caruso is also a member of Vogue Magazine's 120 Style Influencers.
Here a a group of articles about Ann and her committment to the Breast Cancer Research Foundation.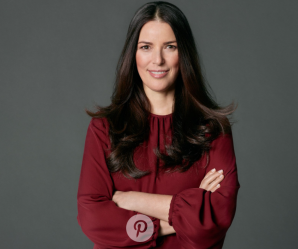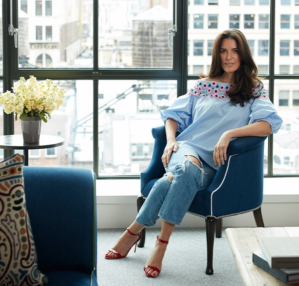 The Man Repeller:  Breast Cancer Round Table with Ann Caruso