Fall is such a wonderfully optimistic season, and fashion reflects the feeling.  It's back to school, back to work and happily back to our scheduled routines, feeling more like the kick-off to a New Year than to chilly December.  We couldn't wait to shop the Tory Burch Fall Collection. Right off the bat, we were smitten by this Peplum Sweater, a perfect pairing for pencil skirts and pants.  We couldn't decide on just one color, so we took all three!  Next came the shiny Blue Black Patent Leather Skirt, which could be a "Uniform Piece" in your wardrobe to wear everywhere to anything in such shiny style.  Nothing says autumn and back to school like a great plaid, and for an unexpected twist, don't miss the Plaid Sequined Sheath Dress. And finally there is THAT color, the rich burgundy shade that is showing its true colors in everything including Super Skinny Jeans.  Ready, on your mark, get set, start shopping for your fall favorites.
PERFECT PEPLUM TO PAIR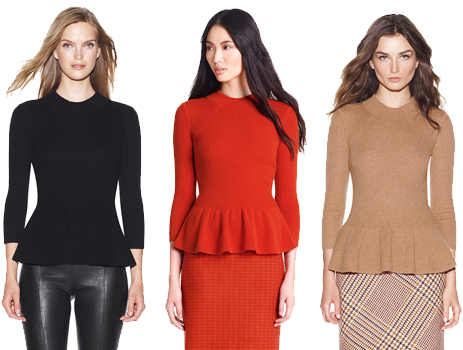 Madeline Peplum Sweater ($275)
SIMPLY MUST HAVE THIS PATENT LEATHER SKIRT!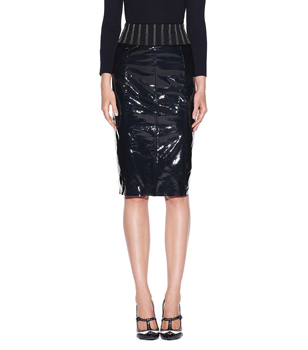 Autumn Patent Leather Skirt ($695)
MAD ABOUT THE PLAID!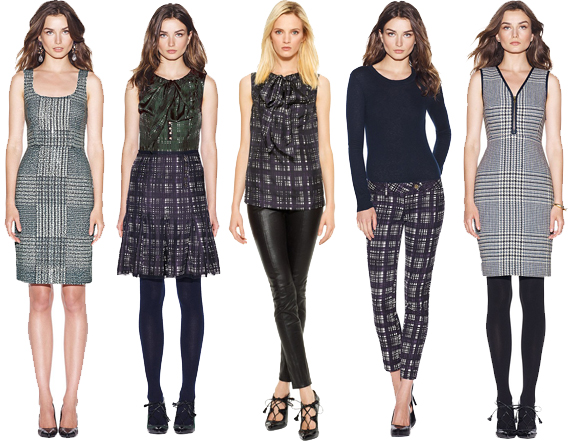 SHOP NOW: Bristol Glen Plaid Dress ($595), Wess Silk Twill Skirt ($350), Saffield Silk Twill Blouse ($295), Connor Tab Front Skinny ($225), Thandie Glen Plaid Dress ($425)
CALL IT BURGUNDY, GARNET, CORDOVAN, PLUM, OR WHATEVER YOUR FLAVOR  –  IT IS THE "IT COLOR" FOR FALL!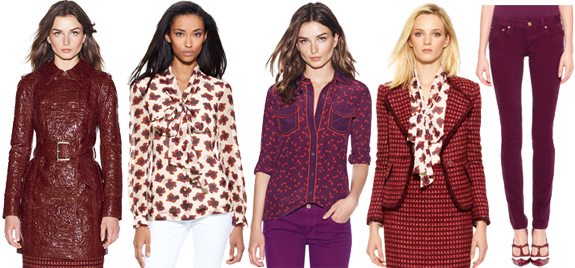 SHOP NOW: Darlene Coat ($795), Bryce Bow Blouse ($295), Margee Blouse ($350), Victory Tweed Jacket ($495), Ivy Super Skinny Jean ($195)