This week on Shop the Street Style, Karen Klopp, and What2WearWhere's Fashion Editor, Hilary Dick, got to get a sneak peak of Tory Burch's new Spring Collection at her boutique in the Meatpacking District.  KK and Hilary spotted some stylish trends such as navy palettes, pops of prints and oranges and utterly lady-like modern tweeds that can take you from a day on the town to a ladies luncheon.  With so much to gaze at in Tory's Boutique it is rather surprising we are not still there!  We put together collages featuring some of our fave looks below from ToryBurch.com for you to Shop the Street Style right now.

W2WW's music is provided by The Million Dollar Deli– sign-up for their monthly Mixtape.
Associate Producer and Editor Lara Glaister of What2WearWhere.com

Shop the Street Style!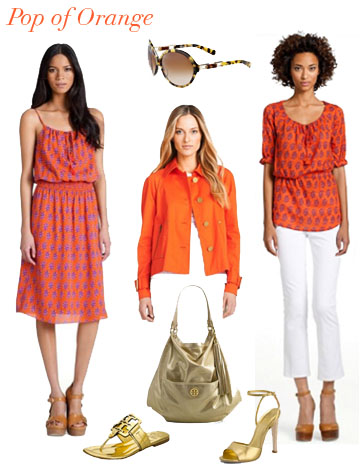 Left to Right: Shelbee Dress ($350), Oversized Round Sunglasses ($195), Curtis Jacket ($428), Metallic Square Miller Sandal ($195),  Metallic Oversized Hobo ($465), Metallic Katharina Sandal ($325), Evelina Tunic ($228), Cropped Slim Jean ($178)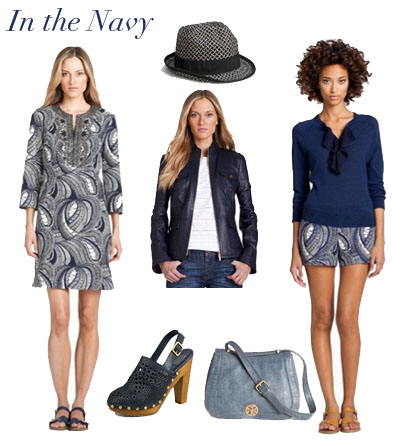 Left to Right: Lelia Mini Caftan ($498), Navy Bi-Color Fedora ($95), Sargent Pepper Leather Jacket ($750), Widdianne Woven Clog ($325), Tory Turnlock Shoulder Bag ($425), Uliana Sweater ($228),  Kevin Short ($178)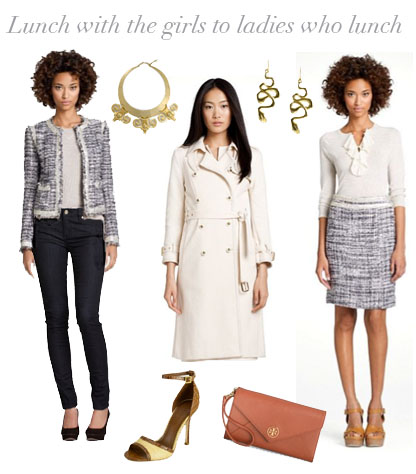 Left to Right: Demi Jacket ($498), Denim Legging ($185), Multi Ram Head Necklace ($295),  Luther Ivory Trench ($498), Curved Serpent Earrings ($95),  Adelaide Croc Print Sandal ($325), Robinson Envelope Wristlet ($275), Uliana Sweater ($228),  Darren Skirt ($278)