We are very excited about the Preview Party for the International Fine Arts and Antique Show at the Park Avenue Armory on Thursday, October 16.   Held at the Park Avenue Armory, the Preview Party is an annual gathering ground for world-renowned collectors, connoisseurs, museum curators and interior designers, with 100% of the evening's profits benefitting The Society's patient care, research and education programs at MSKCC.  Please join the Chairs Catherine Carey, Melanie Seymour Holland and Karen Klopp, for a wonderful evening to kick off the start of the fall season in the city.    This year, we have added some new entertainment and a Pop-Up Cafe, Swifty's By The Bite to feed your hungry hubbies – no need to rush out.   Take you time to stroll the aisle finding treasures to compliment every collection. Please call The Society at 212.639.7972 or email Elizabeth Howard, howarde@mskcc.org to purchase your tickets.
For what to wear, we had a request from a friend, who is coming from the show right from work, with no time to go home and change.  With that in mind, we shopped one of our generous sponsors, Max Mara to find the perfect LBD (Little Black or Burgundy Dress), so simply chic for day or night.  To glam up the look for the show, we put some sparkle in the accessories and shoes, adding Christian Louboutin Metalic Dorsay Pumps and Jimmy Choo Metallic Dégradé Pumps, two of our favorites for added glimmer.   The Eponymous Clutch is a very special effect, you can wrap the basic bag in a variety of "skins" to change the look.  It is the perfect size for cocktails, and has a small accent chain to hang on your shoulder. Then a little sparkle in your statement jewelry, especially love the Creel Mack Maltese Cuff,  and you are ready for your quick change for a fabulous and fun night out-on-the-town.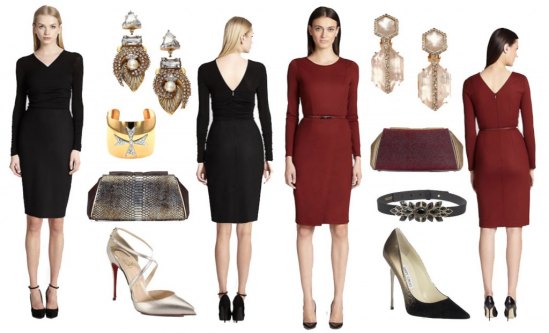 For more information and to purchase, please click on the links.   Max Mara Tenete Dress $795   /   Erickson Beamon Dovima Swarovski Crystal Drop Earrings $355  /   Creel Mack Maltese Cuff $600   /   Eponymous NY Taylor Clutch $350   /   Christian Louboutin Maltaise Metallic Leather d'Orsay Pumps $895   /   Max Mara Crusca Belted Wool Jersey Dress $895   /   Alexis Bittar Citrine and Mother-of-Pearl Doublet Drop Earrings $295   /   Eponymous NY Taylor Clutch $350   /   Oscar de la Renta Jeweled Buckle Belt $850   /   Jimmy Choo Anouk Suede & Metallic Leather Degrade Pumps $750
Cole Rumbough is Performing at the Preview Party!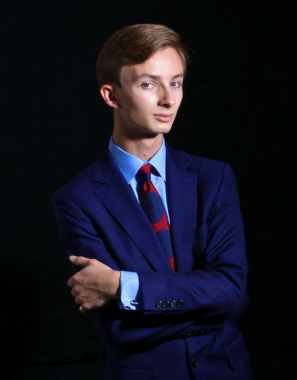 Many Thanks to Our Sponsors
The International Fine Art & Antique Dealers Show, founded in 1989, was New York's first vetted fair and remains one of the world's most prestigious art and antique fairs.  The glamorous, world-class showcase consistently attracts leading international dealers with an outstanding selection of superb works of art, featuring everything from antiquities to contemporary art.  Categories represented include silver, arms and armour, bronzes, rare books, carpets, ethnographica, furniture, garden furniture, glass, jewellery, maps, manuscripts, marine artefacts, pictures, photography, porcelain, pottery and sculpture.  All items are for sale under the strictest vetting conditions. 

Your Ticket to the Preview Party Comes With a Revisit
Opening Hours:
Friday, 17th October:11am – 7.30pm
Saturday, 18th October:11am – 7.30pm
Sunday, 19th October:11am – 6pm
Monday, 20th October:11am – 7.30pm
Tuesday, 21st October:11am – 7.30pm
Wednesday, 22nd October:11am – 7.30pm
Thursday, 23rd October:11am – 6pm