The School of American Ballet announces the 2014 Winter Ball at Lincoln Center's David H. Koch Theater on Monday, March 3, 2014, sponsored for the seventh consecutive year by legendary French Maison Van Cleef & Arpels.   This glamorous annual dinner dance is attended by over 500 stylish patrons.    Cocktails begin at 7pm and dinner will commence at 8pm, followed by The Encore dessert and dancing at 9pm.   A highlight of the evening includes a one-time-only performance by the advanced students of The School of American Ballet choreographed by Silas Farley, selected for the second consecutive year by Peter Martins, Artistic Director and Chairman of Faculty for the School of American Ballet.   The event is led by Chairmen Diana DiMenna, Julia Koch, and Serena Lese; and Young Patron Chairmen Noreen Ahmad, Amanda Brotman and Chelsea Zalopany who have created a memorable movement for melody and merriment.    For more information, please contact Natalie Schweizer at nschweizer@sab.org or (212) 769-6610.
This year's special event will be a Starry Night celebrating SAB's 80 years of dedication to the field of ballet.    For what to wear to such a shimmering celebration, we feature a J. Mendel sky-dark, midnight blue chiffon gown, meant to gracefully float from dinner to the dance floor.   And for the twinkling stars,  Van Cleef & Arpels dazzling diamond jewels will light up the rich night sky with their bright brilliance.  Add Tamara Mellon Ankle Wrap Sandals and Edie Parker Confetti Clutch and your nocturnal constellation will glow into the wee hours.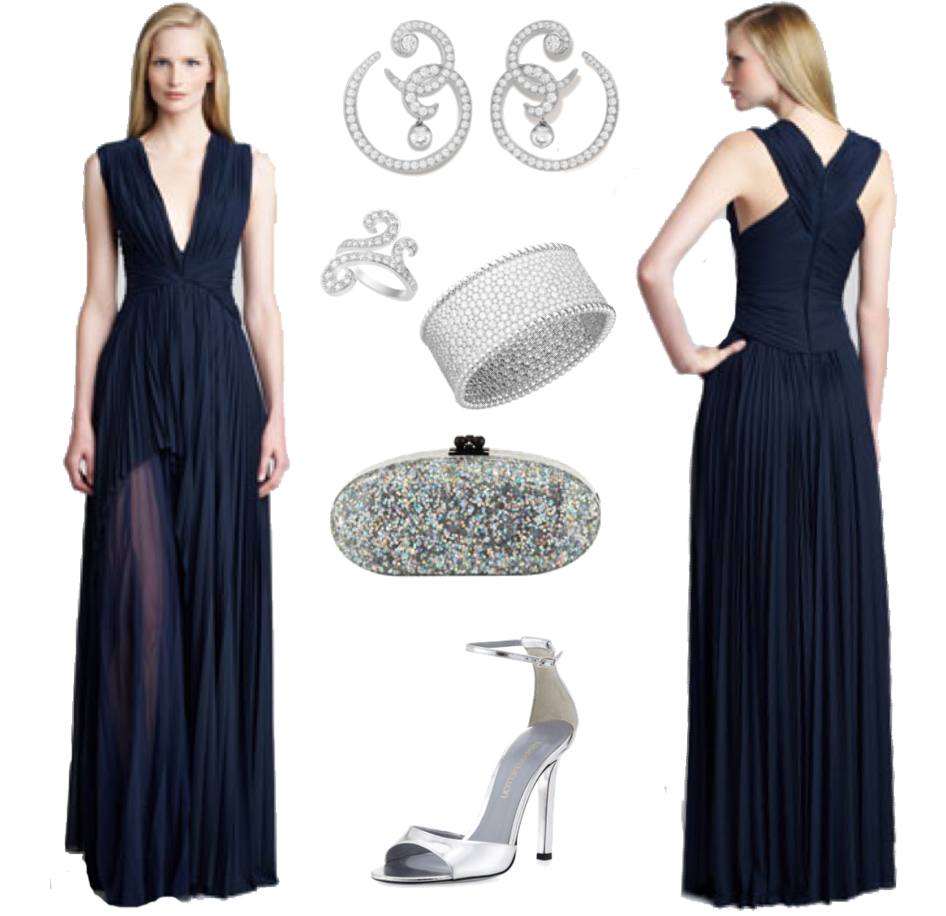 J. Mendel Sunburst Jersey Sheer-Panel Gown $3510 ON SALE    /   Oiseaux De Paradis Volutes Earstuds   /    Oiseaux De Paradis Volutes Ring   /   Perlée Bracelet With Diamonds   /    Edie Parker Edie Confetti Acrylic Clutch Bag $995   /   Tamara Mellon Metallic Specchio Ankle-Wrap Sandal $650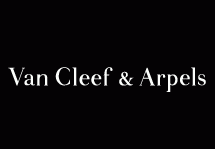 For the seventh consecutive year, Van Cleef & Arpels is the lead corporate sponsor of the gala. This partnership salutes the storied friendship between SAB's founder George Balanchine and Van Cleef & Arpels founder Claude Arpels.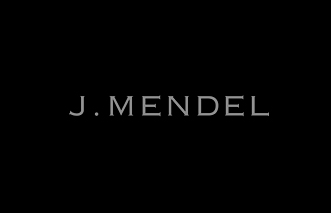 The Encore is the Winter Ball after-party, sponsored by J. Mendel. Following dinner, 200 of the city's most sophisticated philanthropic young professionals join the Winter Ball for dancing and dessert. Dinner tickets include admission to The Encore and after-party-only tickets are also available.

ABOUT SCHOOL OF AMERICAN BALLET
The School of American Ballet, the official training academy of the New York City Ballet, was established in 1934 by legendary choreographer George Balanchine and philanthropist Lincoln Kirstein as the first and most essential step in their quest to create an American classical ballet company.