Ah, it's that time of year again when a would-be golfer girl's fancy turns to the greens.  Is there a more evocative golf event than the history-laden The Masters Tournament at Augusta National, a veritable cathedral to the sport.   For those that can't make the pilgrimage south, you can catch all of the drama and excitement, including Leaderboard, Schedules and Live Coverage at Masters.com.
If you are looking to tee off with great golf attire, nothing beats J. McLaughlin. Even when your shots are not-in-the-groove, they can make you look like a pro.  It is the way the "Catalina" fabric stretches, and the flattering fit it provides.  Ditto the bottoms that are made of a "bi-stretch" fabric that keep their shape to get you in the swing of things.  We take a few of these versatile pieces for spring and summer travel, whenever and wherever we go.
For the Player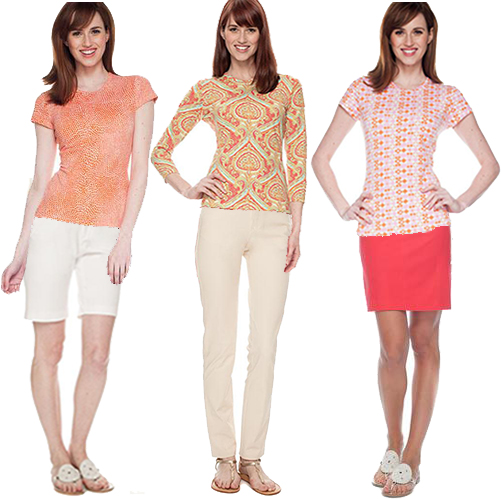 Or Stylish for Spectators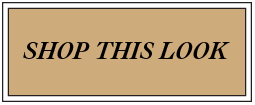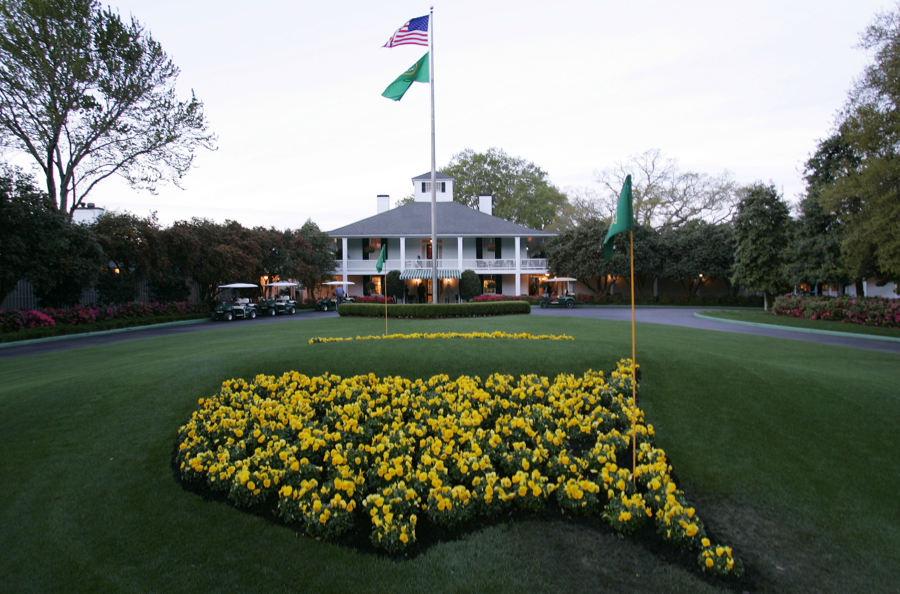 Augusta National Golf Club was founded by Bobby Jones, the legendary amateur champion, and Clifford Roberts, an astute investment banker in New York. Jones helped design the golf course, working alongside the esteemed British architect Dr. Alister Mackenzie. Jones's popularity within the game helped attract golf's biggest stars to the Masters, beginning with the inaugural event in 1934. Roberts oversaw innumerable details of the Tournament. He tirelessly sought to refine the Masters experience for the patrons and competitors and the wider world of golf.