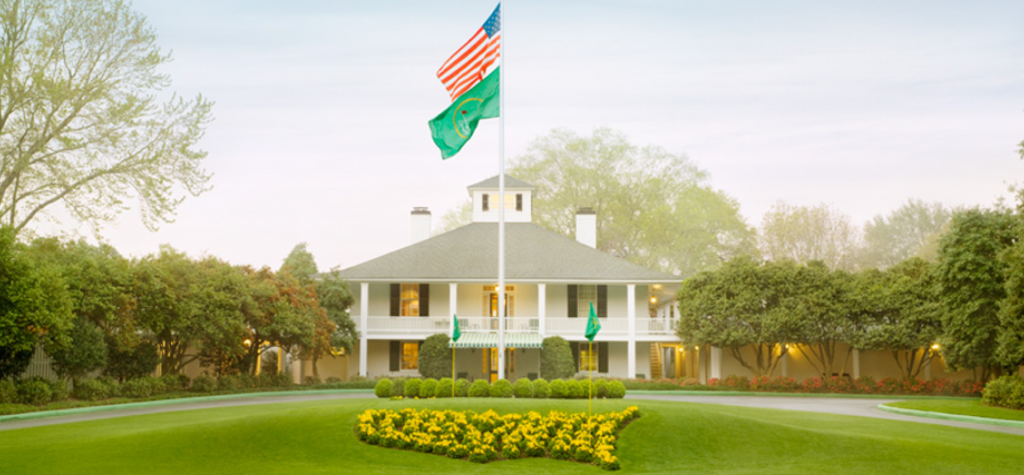 Ah, it's that time of year again when a would-be golfer girl's fancy turns to the greens. Is there a more evocative golf event than the history-laden Masters Tournament at Augusta National, a veritable cathedral to the sport? For those that can't make the pilgrimage south to golf mecca, you can catch all of the drama and excitement, including Schedules, Latest Results, Profiles, History and Live Coverage at Masters.com.
If you are looking to tee off with great golf attire, nothing beats J. McLaughlin. Even when your shots are not-in-the-groove, they can keep you looking like a pro. It is the way the "Catalina" fabric stretches, and the flattering fit it provides, that makes it such a leaderboard for both spectating and playing.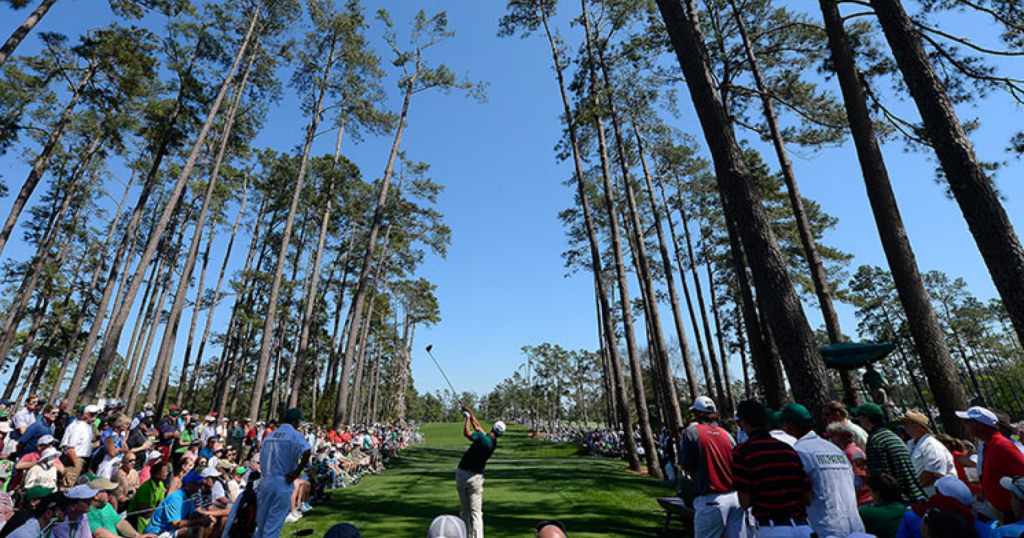 TOP 10 DO's and DONT'S for the MASTERS.
#1. DO Dress Comfortably. DON'T Wear Jeans.
This J. McLaughlin dress is absolutely perfect for the greens. And while you could wear slacks, skirt, or shorts* this dress has it all for style and comfort and is fresh as the fairway. *NB: Women of a certain age, should avoid shorts whenever and wherever possible.

#2. DO Dress in Layers.
Tuck a sweater in your bag or throw it over your shoulders to ward off a sudden chill. Don't forget to go to Weather.com for the latest update.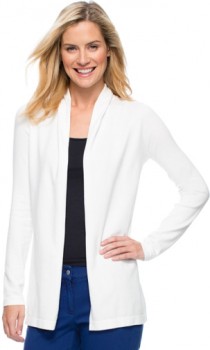 3. DO Wear Comfortable Shoes.
We like these three from Tory Burch, all good for grass. The Wedge Sandal is a must-have shoe for spring and summer. If you prefer flats, check out our choice selection of FLATS FOR SPRING.
Savannah Suede Wedge Sandal $250 / Dunn Metallic Wedge Slide $295 / Iliana Sandal $295
#4. DO Bring a Bag Not Larger Than 10″ x 10″x 12."
We found a great Tory Burch "Mini Tote" that is so handy for slipping in your sunscreen, sunglasses, binoculars and all the other approved essentials.
Robinson Color-Block Mini Square Tote $475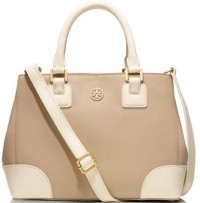 #5. DO Wear a Hat.
We recommend Eric Javits packable for maximum wearability and foldability. Eric Javits 'Squishee® Shade' Sun Hat $198
#6. DO Bring Binoculars
For people and player watching and yes, to follow that teeny weeny ball. Bushnell Legend Ultra HD 10x 42mm Roof Prism Binocular $214.41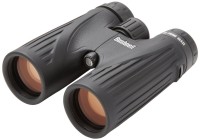 #7. DO Wear Sunglasses
These Tory Burch are so sporty chic. Panama Sunglasses $195

#8. Don't bring Camera, Cell Phones (not kidding) or Electronic Devices. Did we mention Augusta National is a bastion (holdout) of long-standing traditions?
#9. Don't Bring Alcohol of Any Kind. No rowdy crowd swilling brewskis and taking thier shirts off.
#10 DO Bring a Chair Without Arms. We admire the chic lines of this Coleman Event Stool with Carry Case $15.49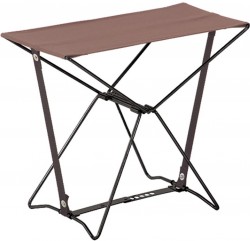 For a list of all recommendations and admonishments, go to Masters Tournament.