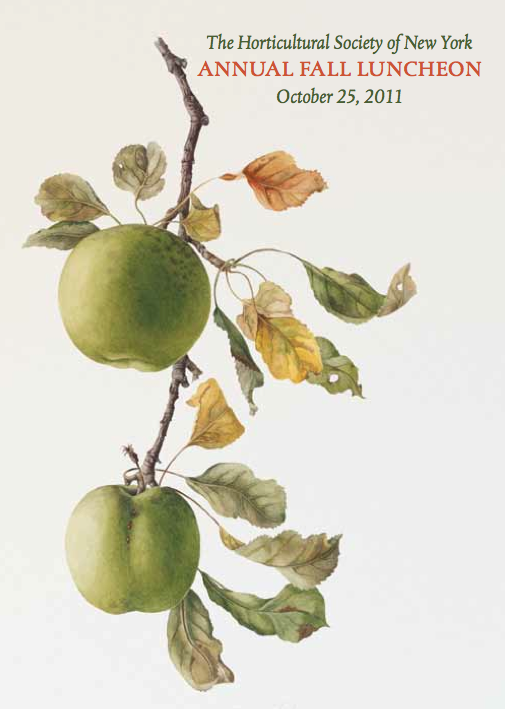 What a wonderful occasion to dress for – The Horticultural Society of New York is holding this year's bountiful Annual Fall Luncheon on October 25th at the Metropolitan Club.  Elizabeth Barlow Rogers will be signing her new book, Writing the Garden. The annual Fall Luncheon is always one of The Hort's most visible and well-attended special events, and a popular tradition in New York's community of cultural supporters.  Every year they honor influential individuals in the fields of gardening, landscaping and design and this year's deserved honorees are 
Ethne Clarke, Elizabeth Barlow Rogers and Thomas Woltz. For tickets and information please contact Stephanie Chin at The Hort, 212-757-0915 X101 or schin@thehort.org.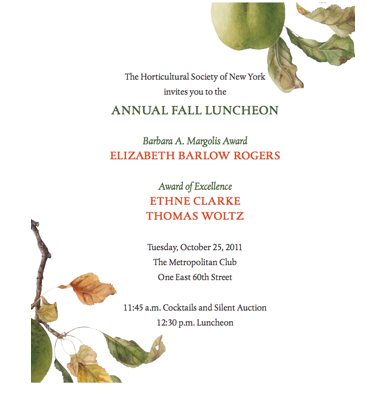 For what to wear to a seasonal luncheon, with the evening chill starting to lay frost on the gardens, we went shopping at Tory Burch to find a great two great looks, perfect for now and right through the holiday season.  We love the warm fall hues of both the dress and the jacket and the fringe details gives them a retro-chic air of sophistication.   We are always impressed with the attention to detail that go into Tory's timely and timeless designs.  You can mix and match the accessories – they are all the must-haves of the fall season.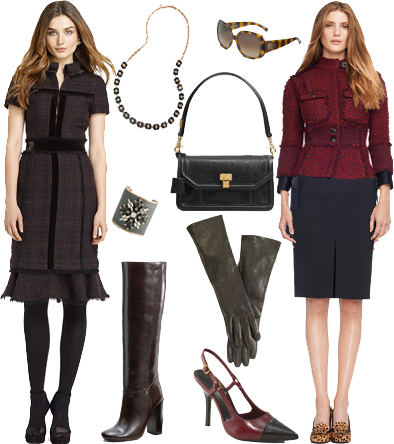 Left to Right: Tory Burch Ackley Dress ($575), Split Plate Long Chain Necklace ($225), Multi Jeweled Leather Cuff ($295), Christal High Heel Boot ($550),  Oversized Squared Sunglasses ($175), Bond East/West Shoulder Bag ($495), Elbow Length Leather Glove ($185), Felicity High Heel Slingback ($295), Kington Boucle Tweed Jacket ($525), Cecilia Tropical Wool Skirt ($250)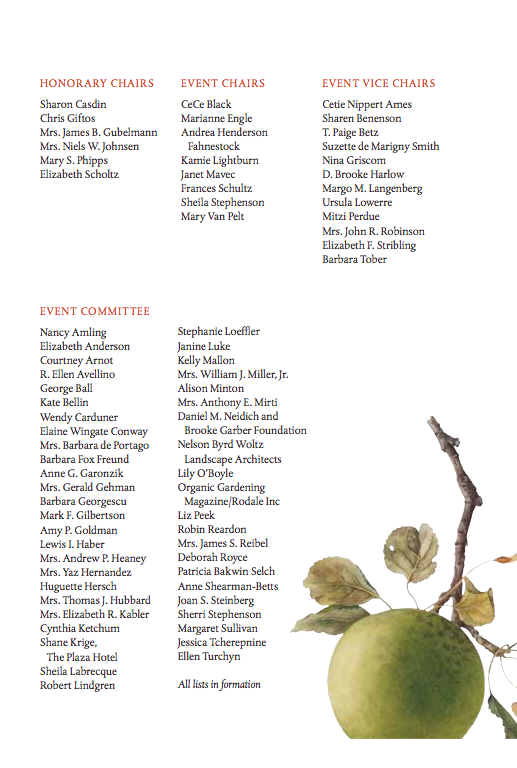 These are just some of the wonderful upcoming events at The Hort.