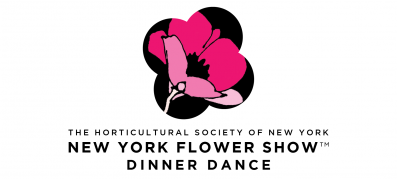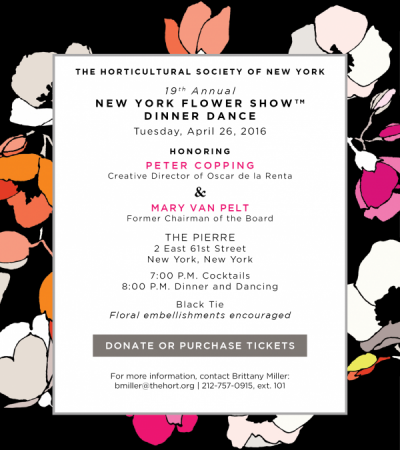 The Horticultural Society of New York's New York Flower Show and Dinner Dance is a lovely and lively celebration of the influence of floral and garden design in society and the importance of flowers in our urban landscape.  On Tuesday, April 26,  premier floral, fashion and interior designers will transform The Pierre into an over-the-top floral extravaganza with towering tabletop displays. The Hort, along with the co-chairmen of the evening, Bruce W, Addison, CeCe Black, Missey Condie, Andrea Henderson, Fahnestock, Jared Goss, Huguette Hersch, Kamie Lightburn, Mario Nievera and Sheila Stephenson, will recognize Peter Copping, Creative Director of Oscar de la Renta, and 
Mary Van Pelt, honored co-chairman of HORT , with the Award of Excellence. For more information and to purchase tickets, please visit The Horticultural Society of New York.
What an inspired what to wear moment! When the invitation notes "Floral Embellishments Encouraged,"  Oscar de la Renta floral strapless gown is the one to grace the dance floor amid the resplendent blooms and blossoms,   Black and pink is such a classically chic combo that we continued it from head to toe.   From the Oscar crystal embellished sandals, feminine organza clutch,  and petal like Swarovski earrings, to the whimsical floral crown we discovered on Etsy, you entrance will be bountiful and beautiful bouquet.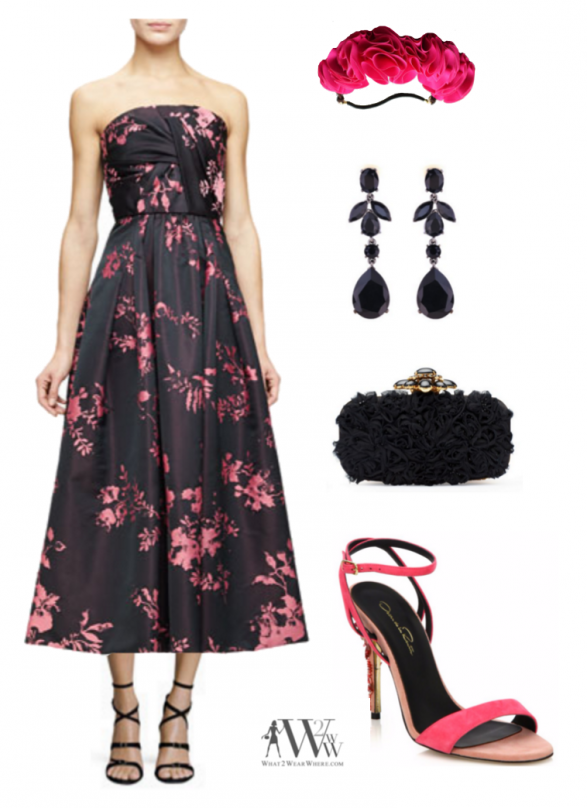 Oscar de la Renta Strapless Tea Length Gown $5490   /   Etsy Flower Crown in Hot Pink $81.63    /   Oscar de la Renta Swarovski Crystal Teardrop Earrings $425   /   Oscar de la Renta Floral Organza Embroidered Cabochon Goa $1690   /   Oscar de la Renta Opina Crystal Heel Suede Sandals $790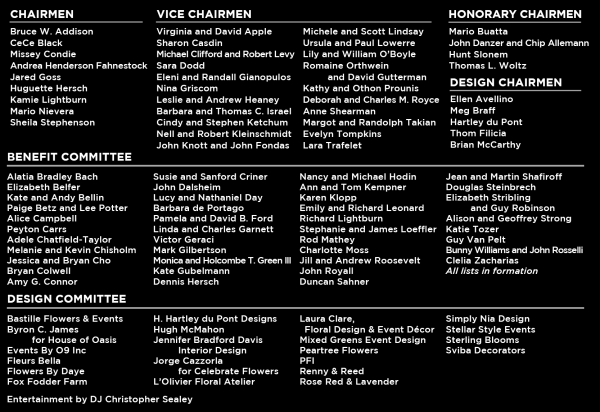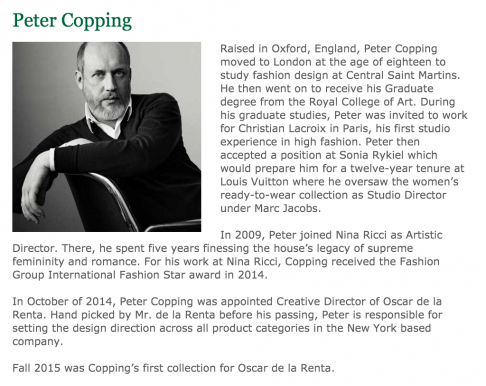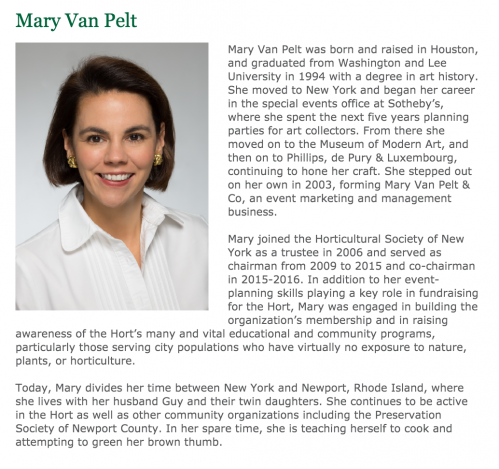 PHOTOS BY:  New York Social Diary & Frances Schultz