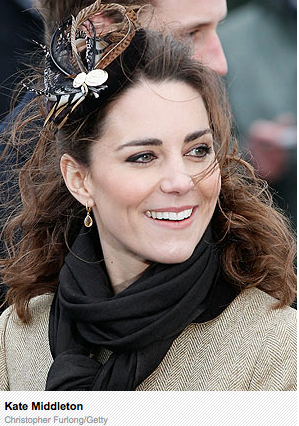 We are absolutely fascinated by Kate Middleton and her fashionable "Fascinators." We love her whimsical sense of style – to look at her is to smile. We will be tracking her whereabouts in the upcoming months, as eager as any for a glimpse of her wedding day dress and to follow her demure and chic style. As you can see in the video, the Fascinator stays in place, even in the high winds of Scotland.
From Wikipedia comes this description. "A fascinator is a headpiece, a style of millinery. The word originally referred to a fine, lacy head covering akin to a shawl. The term had fallen almost into disuse by the 1970s. In the early 21st century, the term has made a comeback, but the meaning has slightly changed; it is now used to describe a delicate, slightly-to-very frivolous head decoration worn almost exclusively by women. A fascinator may be worn instead of a hat to occasions where hats were traditionally worn—such as weddings—or as an evening accessory, when it may be called a cocktail hat. It is generally worn with fairly formal attire." We went did a little shopping on our own and found these lovely and well-priced Fascinators available on-line from Asos.com.  I think we will be seeing these popping up at spring luncheons and events this season!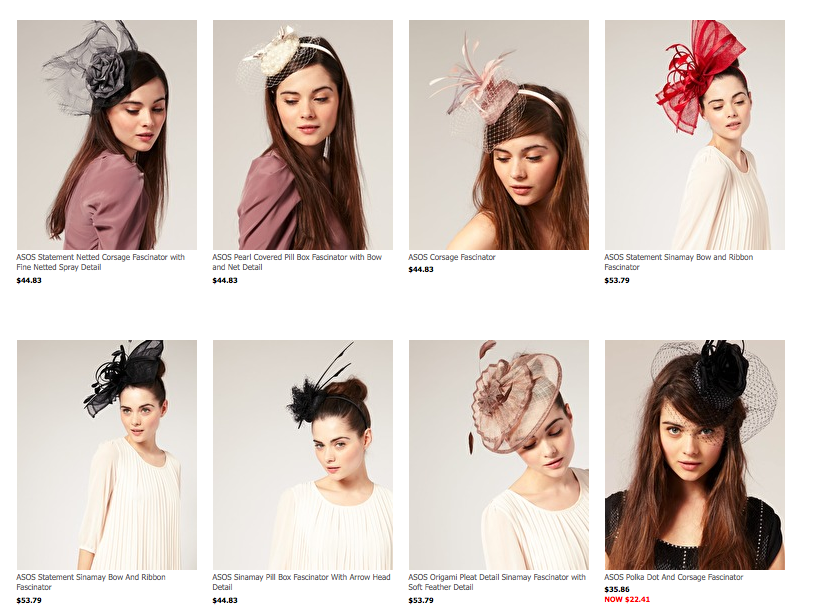 And then there is the one we wore to a Hunt Ball, that my lovely husband bought me in London at Locke and Co. Hatters.
Here are some of the Fascinators available at Locke & Co. Hatters, London, St. James Street.  They will ship to the U.S.