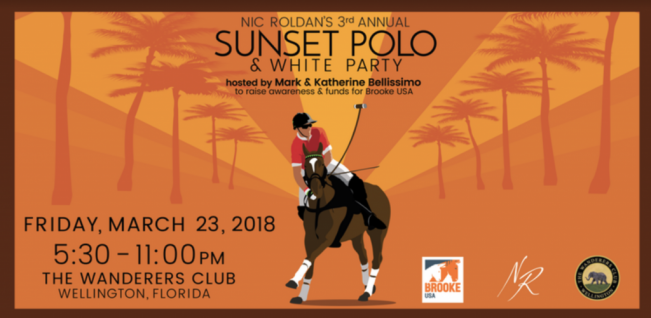 Friday, March 23 is the 3rd Annual Nic Roldan's Sunset Polo & White Party hosted by Mark and Katherine Bellissimo taking place at the Wanderers Club to benefit Brooke USA, the world's largest international equine welfare charity.   Here you can watch the sun set over an exciting match, from your strategically placed field-side cabana,  while spectating  top professionals as well as promising  young players battle valiantly for the coveted trophy.  There will an authentic Argentine asado, fine dining, music, specialty cocktails, live and silent auction, and an unforgetable pool side white party under the stars.  It is a stunning spectacle that draws from  Wellington's elite equestrian crowd.  For tickets and information go to Nic Roldan Sunset Polo.
And for what to wear to this chic White Party, you had best be on your most sartorial behavior. We trotted over to Michael Kors, for a stylish selection of dress, jeans and tops, sure to fit the mood and your style preference.
Bright whites for every style.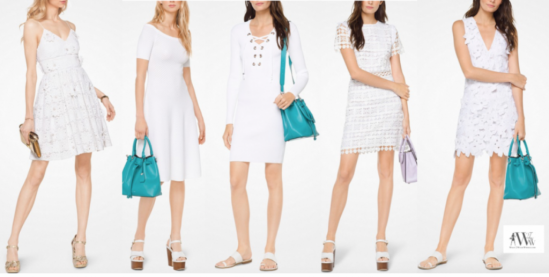 dresses left to right: Michael Michael Kors  Floral Appliqué Lace Cotton  $121 SALE  /  Textured-Stretch-Viscose-Off-The-Scholder  $131  /  Lace-Up Ribbed Dresss  $116  /  Geometric Floral Lace  $206  /  Floral Appliqué Lace  $206
Always polo perfect – white jeans and . . . .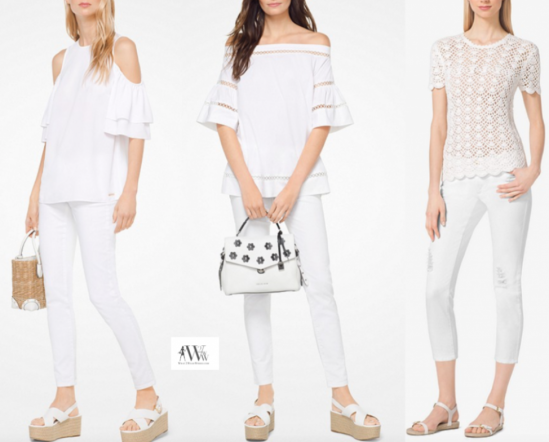 tops left to right:   Ruffled Textured Crepe Peekabo  $58 SALE  /  Eyelet Cotton-Poplin Off-The-Shoulder  $82 /  Crochet Cotton Sweater
For the Polo Match, wedges and block heels rule, then we added some MK heels we love.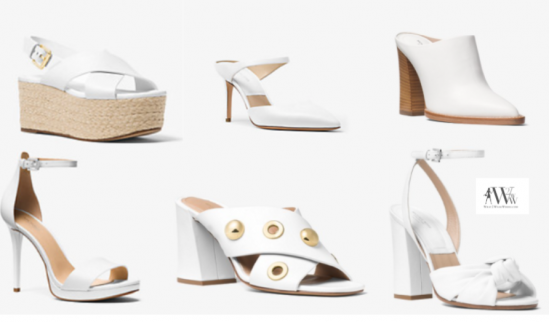 shoes left to right:  Jodi Leather Espadrille wedge SALE  $101  /  Hutton Leather Sandal SALE $101  /  Helene Calf Leather Pump  $450  /  Brianna Grommeted Leather Mule  SALE $99  /  Bond Leather Mule  $595  /  Gabrielle Leather Sandal  $595