This week on Shop the Street Style W2WW's Fashion Editor, Hilary Dick, took a stroll in NYC to search the streets for the latest sunglasses trends to wear this spring. We found lots of stylish silhouettes- such as classic wayfarers, updated cat-eye shapes, Jackie-O inspired 70's trends and some very chic modern rimless metal frames.  If you like the  the MODO for Jennifer Creel pair that Hilary is wearing, you can sing up for a chance at a pair of your own by clicking ENTER TO WIN.  An easy way to update your spring look is simply by slipping on some new shades. Select the best sort of sunglasses for your face shape by following our how-to guide and check out these street styles to get inspired to wear a new look to take you from this spring season well into summer.
Get 10% off MODO Sunglasses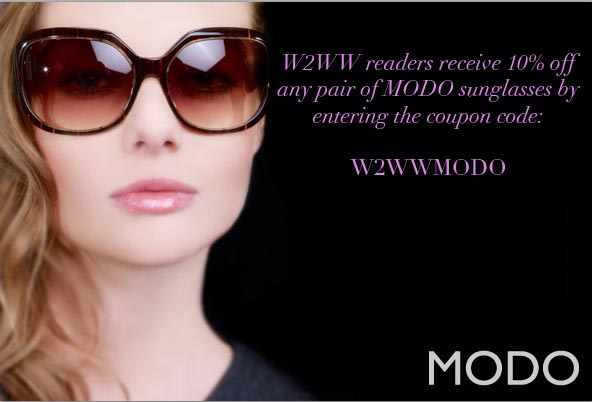 W2WW readers get 10% off your very own pair of MODO sunglasses simply by entering the coupon code: W2WWMODO when you complete your checkout at their online boutique MODO.com. MODO offers distinct  designs from unique designers creating the ultimate luxury item to wear this season. By practicing One Tree One Frame MODO plants one tree for every frame sold. Why not look good and feel good about wearing your sunglasses this spring!
Enter to Win MODO for Jennifer Creel Sunglasses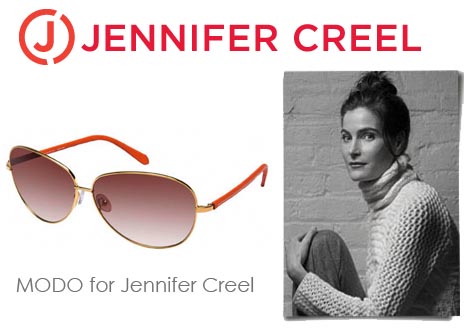 Enter to Win your very own pair of MODO for Jennifer Creel Sunglasses and update your look this spring season. We love all of Jennifer's environmentally conscious eyewear and especially the 'Talitha' style featuring titanium frames with leather accented arms in various colors. Hilary Dick sported a light blue pair in Shop the Street Style: Sunglasses webisode above. Jennifer Creel is an actress and model, in addition to being a well profiled fixture in fashion and philanthropic circles. Jennifer designs an environmentally conscious eyewear and a signature line of jewelry. Please visit JenniferCreel.com to view more of her collections.
All you have to do is SIGN-UP for What2WearWhere.com and you will be automatically entered to win.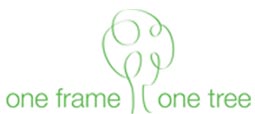 W2WW's music is provided by The Million Dollar Deli– sign-up for their monthly Mixtape.
Associate Producer and Editor Lara Glaister of What2WearWhere.com