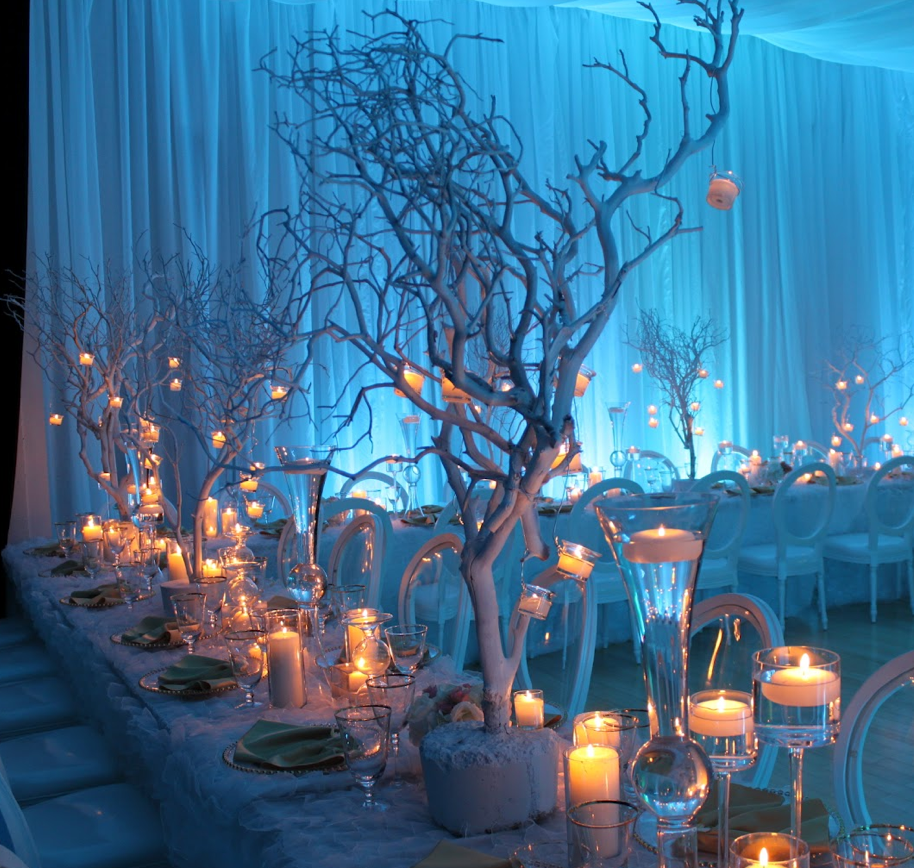 Something old, something new, something borrowed, something . . .   We have gotten so many recent emails about what to wear to an early spring wedding, marched down the aisles at Bergdorf Goodman for a incredible selection of brilliant blues.    Each one of these dresses has something festive and special about them and each is perfect to wear to a "Festive" Spring Soiree as well.   Lela Rose is one of our favorite designers for fabulous fit and updated style, while Talbot Runhof neckline and ruching is a flattering as they come.  Perhaps you are in the mood to sparkle and shake-it-up baby with the Alice + Olivia or in the mood for elegance with Carmen Marc Volvo.   Just make sure to say "I do" to one of these lovely true blue choices.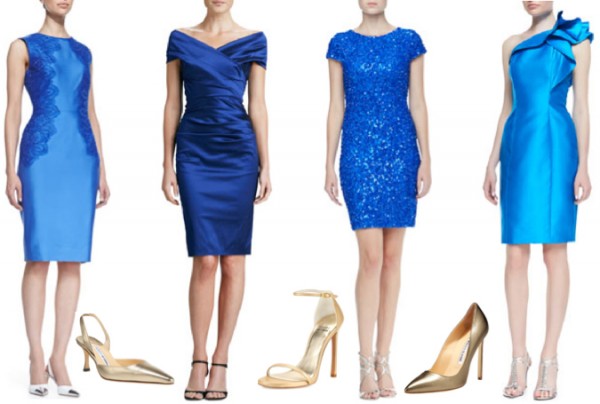 True Blues:  Lela Rose Satin Lace-Side Sheath Dress $1595   /    Alice + Olivia Taryn Sequined Fitted Dress $495   /    Talbot Runhof V-Neck Ruched Cocktail Dress $1450   /    Carmen Marc Valvo One-Shoulder Ruffle Detail Cocktail Dress $495
The Perfect Shoes: Stuart Weitzman Nudist Ankle-Strap Sandal $385    /    Manolo Blahnik Napa Mid-Heel Halter $645   /    Manolo Blahnik BB Metallic Leather Pump $595
KK's DO's and DON'Ts for Good Wedding Guests
1. DO RSVP promptly! The family will appreciate it.
2. DON'T procrastinate in sending a gift.  Find out where the bride is registered and pick one that fits your budget and taste.  When in doubt, go to Tiffany & Co. for silver frame, engraved with the wedding date.
3. If you are unclear on the dress code, especially if there is a theme or destination involved, it is perfectly acceptable to ask the bride or her parents on the preferred style.   Or DO write to us and let us do the research!
4.  It is generally acknowledged that black is not worn unless the wedding is after 5:00pm or formal.  So DON'T unless you want to buck the system.  Better to break a rule when you know a rule.
5.  DON'T Ditto white – EVER!
6.  DO be on time to the ceremony.   It is not good form to follow the bride down the aisle unless you are holding her train, and you are not Pippa Middleton.
7.  DON'T duck the receiving line to get to the bar.   Give a warm but a brief well wish.    This is not the time for a lengthy conversation.
8.  Speaking of the bar – have fun, but DON'T overdue it.   And if you are not expected to toast – DON'T!
9.   DON'T complain about the food.  Actually, DON'T complain about ANYTHING!
10.  DO write a thank you note soon after the party.  If it is a close friend, call as well and DO exclaim profusely at the fabulosity of it all!