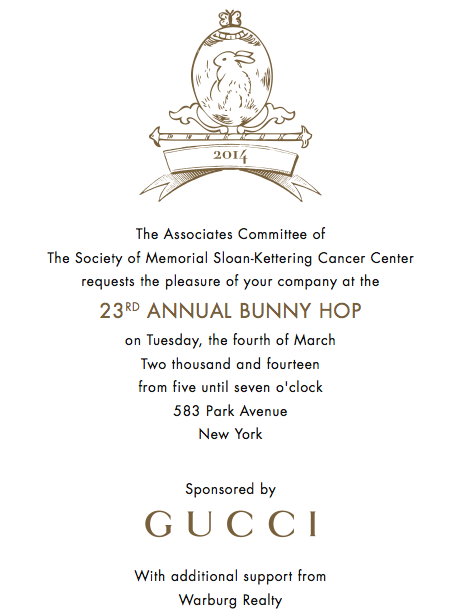 The 23rd Annual Bunny Hop will take place on Tuesday, March 4, 2014 at 583 Park Avenue from 5:00 to 7:00 pm. The Co-Chairmen Melissa Meister, Marcie Pantzer, Annie Taube and Ferebee Taube are gathering their little chickadees to celebrate a spectacular start to spring.  The event is being sponsored by GUCCI with additional support from Warburg Realty.  For over 22 years, The Society's Associates Committee has hosted the much-anticipated Bunny Hop, which heralds the arrival of spring. This family event is a wonderful evening for people of all ages, filled with magicians, costumed characters, special performances, delicious treats and much more!  Proceeds from the Bunny Hop benefit the Department of Pediatrics at MSKCC.
How to dress you little bunny for the most festive, family fun party of the year?  We hopped right over to GUCCI for their sweet and savory collection of specially designed treats for all ages.    We adore the combination of neutrals, patterns and textures for spring.
When I grow up, I want to be just like Mom!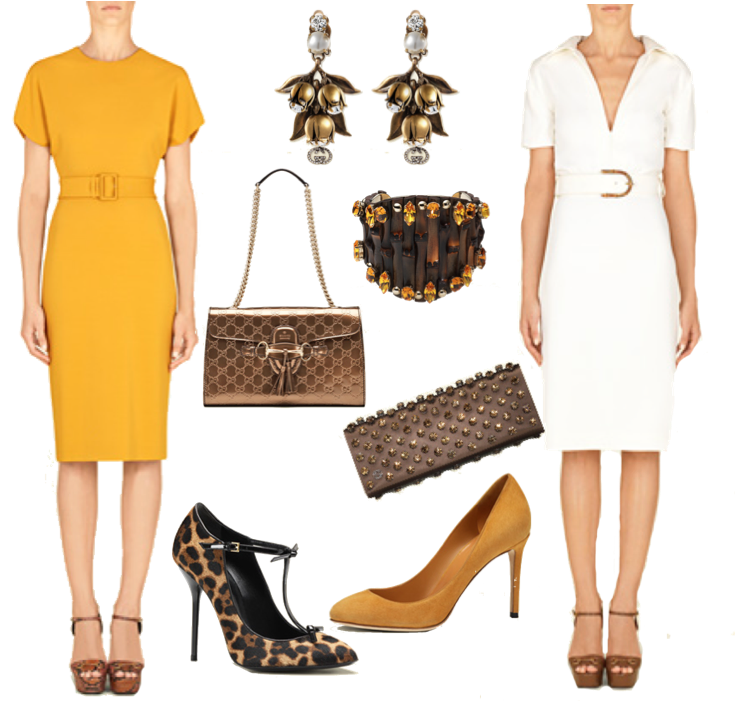 Yellow Belted Dress $1550   /   Emily Chain Shoulder Bag $1450   /   Jaguar Print T-strap Pump $895   /  Earrings with Blossom Pendants $1350   /   Bamboo Cuff with Sunflower Crystals $1300   /   Broadway Satin Clutch with Swarovski $1690   /    Gucci Suede Pump $635   /   Natural White Belted Dress $1900   
Hop to it!