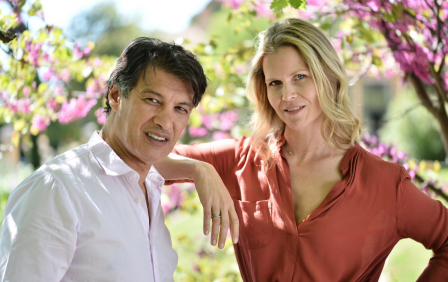 One of the  loveliest girl we know is
Shirin von Wulffen
.  Her style is legendary but it is her gracious spirt that sets her apart from the crowd – a true natural beauty.  When I heard about
Bastide,
the new line of 100% natural products, created by artisans in the South of France, that Shirin and her husband and partner, Frederic Fekkai launched recently, I was delighted.  It was c
ompelled by Frederic's vision to preserve and celebrate an artisanal and authentic Aix-en-Provence, paired with Shirin's desire to create good-for-you products safe for the family, the couple acquired the business from the founding family to carry on its legacy.    
I immediately ordered some for myself and as a perfect touch for my guest room in the country.   You will have to decide for yourself which evocative concoction you prefer, but take your time to linger on
Bastide
conjuring a holiday in the South of France with its unmistakeable scents and charms.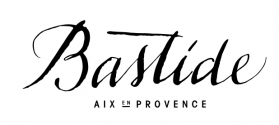 When I caught up with Shirin, she was in France with Frederic opening their first Bastide store in Provence.
What is different about Bastide?  We are molded by the love & craftsmanship of local French artisans (we like to call them our "Beautisans") – with their generations of savoir-faire and deep expertise in using rich, potent, good-for-you ingredients found in the South of France.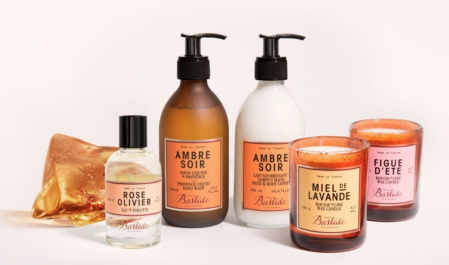 Why Provence?     Provence is where Frederic was born and raised. We bought an 17th century Bastide in the countryside just outside of Aix and have been spending the past 7 years renovating and coming here (approx 4 months of the year).  We have our own olive groves, Lavander fields, bee hives and vegetable garden.
What is a Bastide? 
A Bastide is a french country house and the "beating heart of a french family lifestyle." We love the way we fresh produce from our garden and the markets so we wanted to create the same for our skin. We acquired a heritage brand (25 years old) named Cote Bastide and have renamed it simply Bastide. All of our products are strictly non-toxic and 100% in provence by category experts, also known as Beautisans.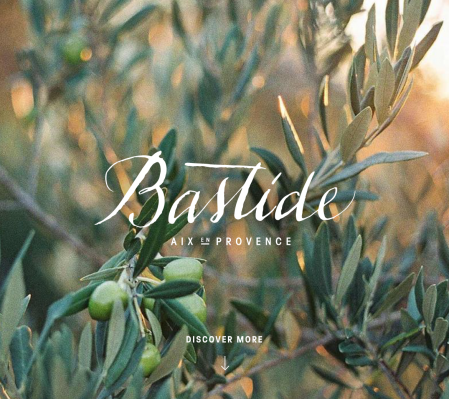 What do you like to do there?  In provence we love to hike up the St. Victoire (the famous mountain overlooking g Aix that was painted by Cezanne and Picasso). We love visiting the Chateau Lacoste winery and art and architecture park.