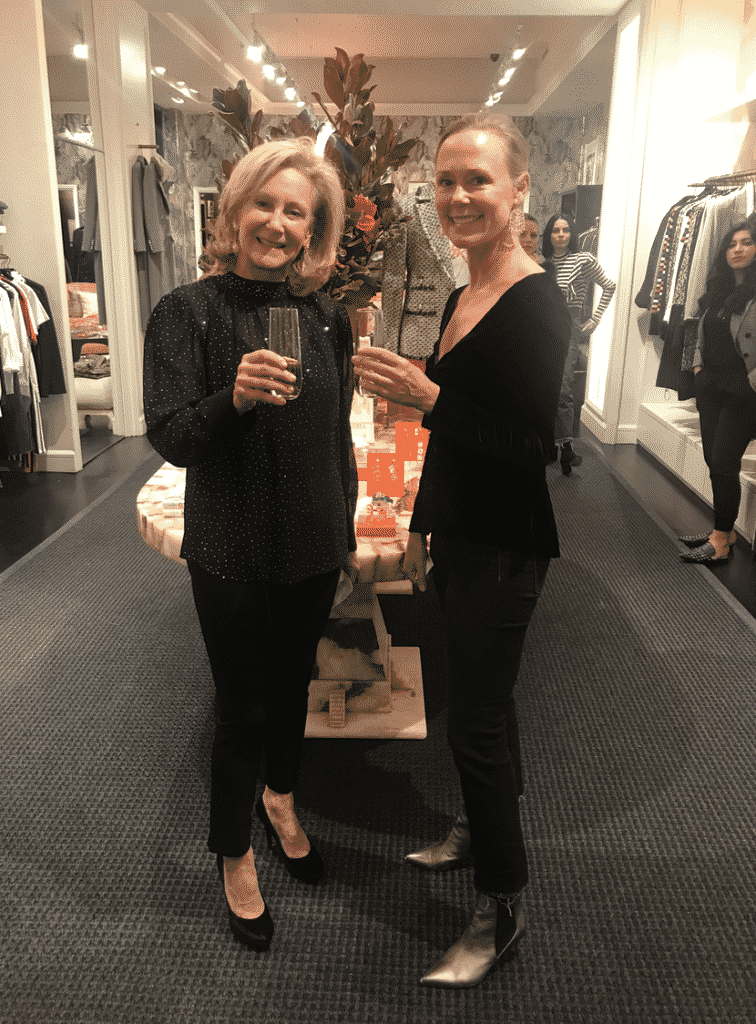 Band I had great fun last week at the beautiful  Veronica Beard Boutique on Hudson Street.   We co-hosted a pop up with ASHA Jewelry where Hilary's daughter Sophie works and we had the best time hanging out with Allison Aston, designer Ashleigh McCormick and all of the shoppers who crossed the threshold.   There is no end to the fantastic fashionable items in both jewelry and clothing,  and we managed to cross some folks off our gift list, and a few for ourselves.   Veronica Beard fashion is an investment in classic piece, with an updated style.  It is the modern day answer to What to Wear? As for ASHA, it has been a personal favorite of mine since Sophie introduced us.   I never travel without a few pieces of ASHA Jewelry stashed in my bag.
A few of our favorite things!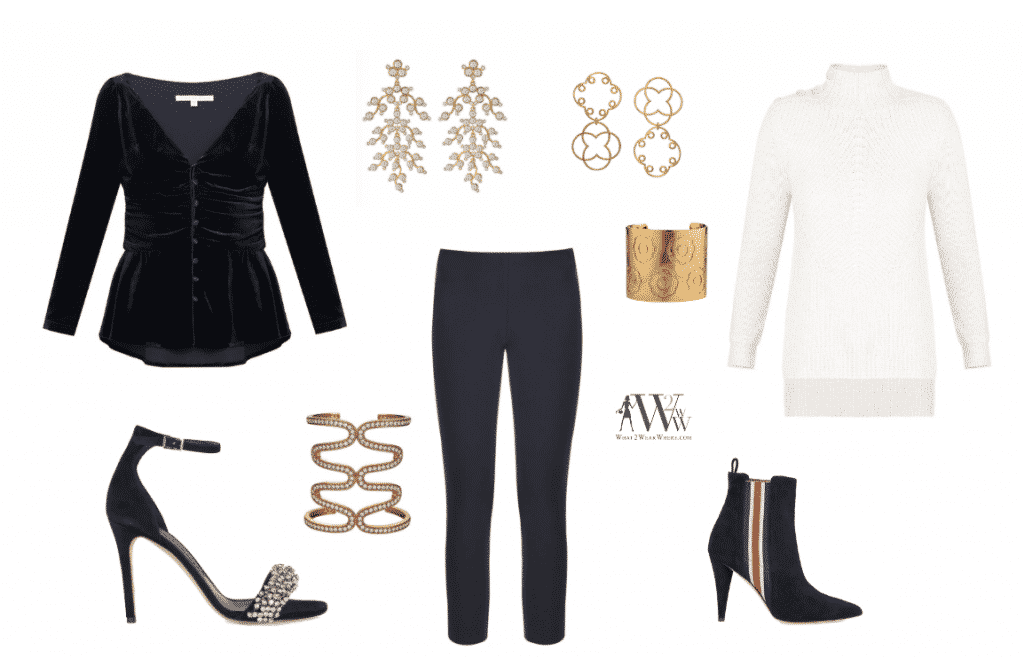 This sweater is totally irresistible.   Softest cashmere, longer in the back. Wear with everything.  One for me and one to gift.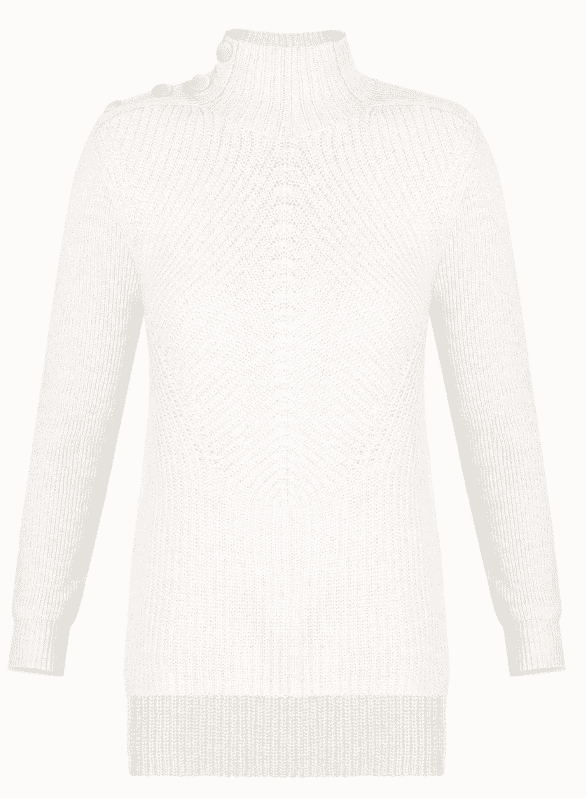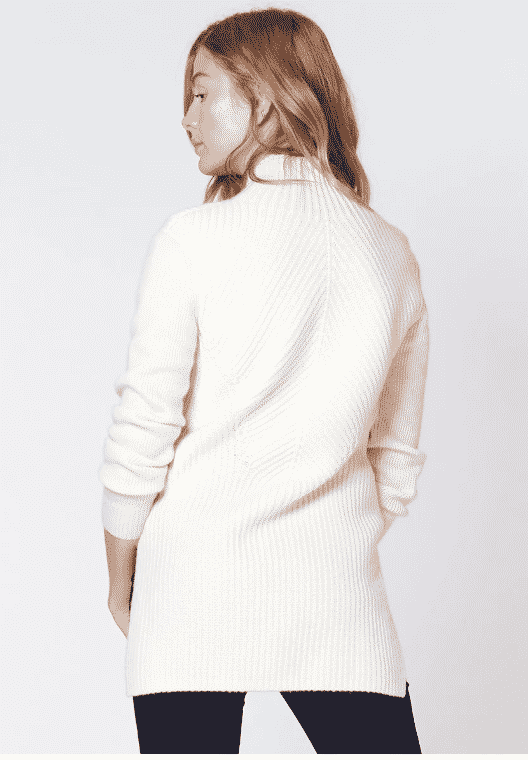 Hilary was wearing this stunning black velvet top.
And these ASHA Earrings.  Love her delicate femininity while making a statement.
I chose this festive top to wear over skinny black pants. It is a stunning piece and you can tuck in, wear out or belt it.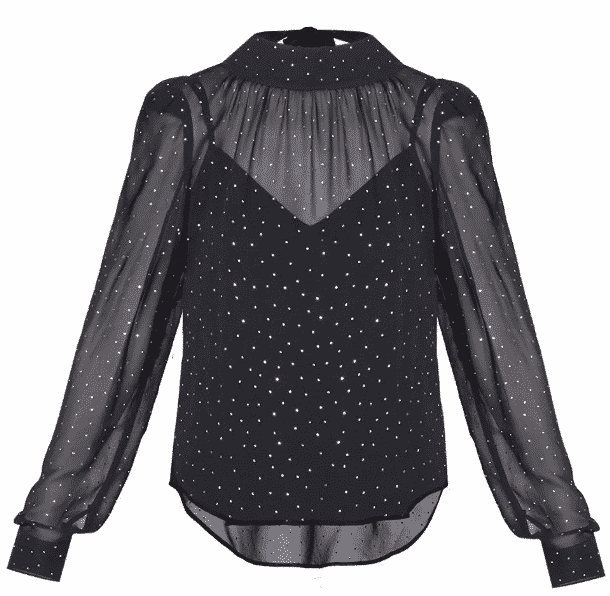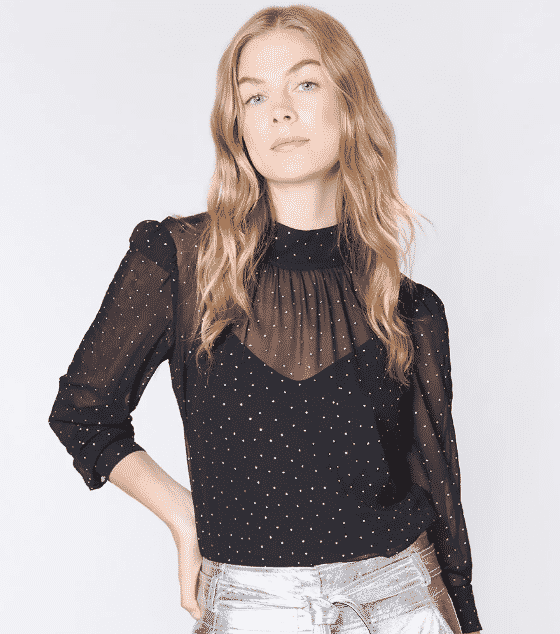 And these earrings – so festive!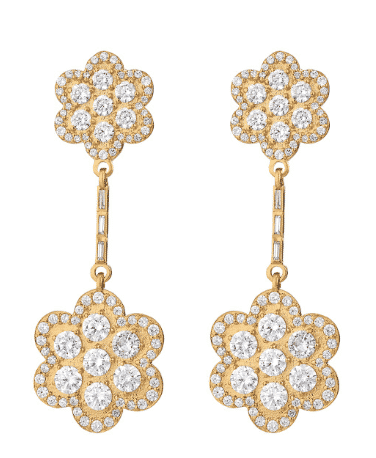 VB has THE BEST fitting pants!
Sophie wore my favorite skirt, which I bought for my daughter.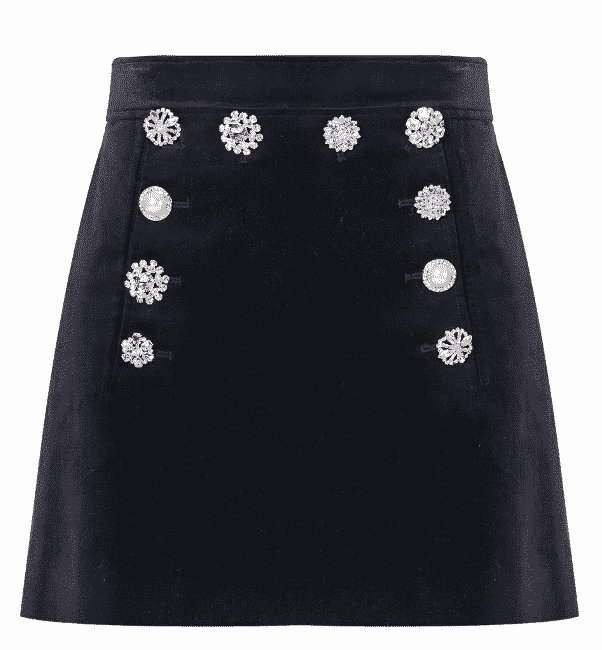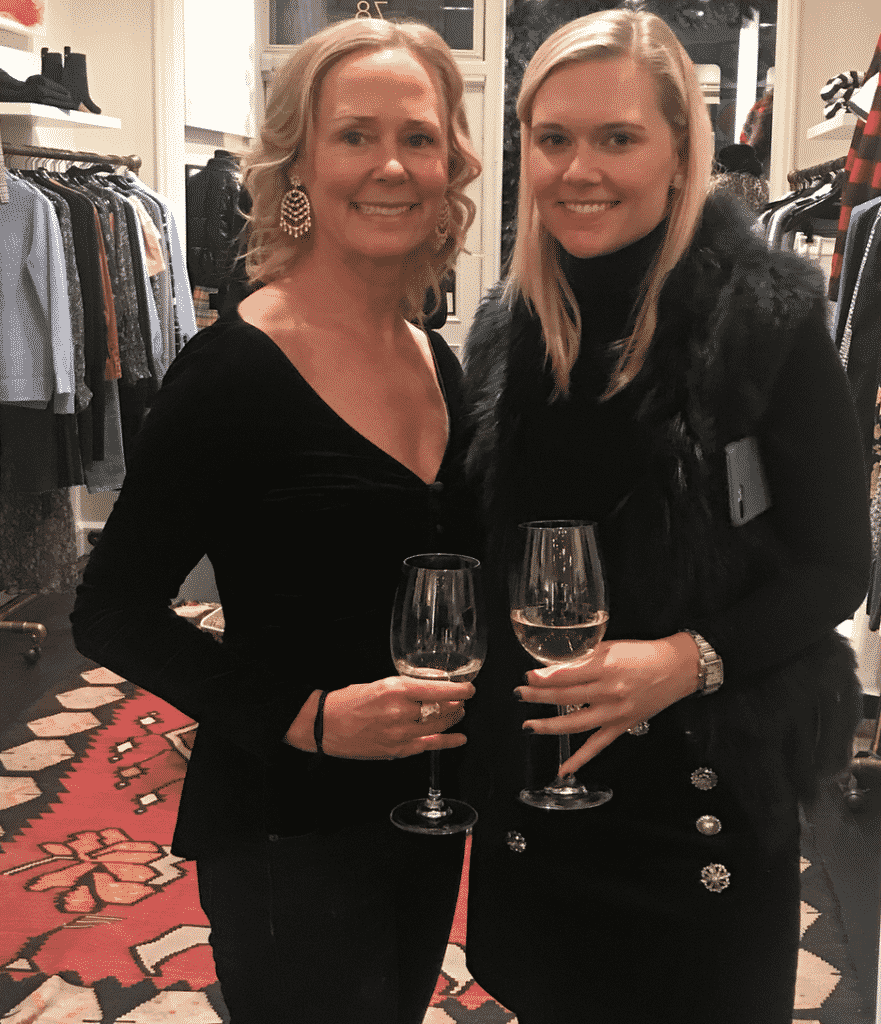 With these groovy pieces.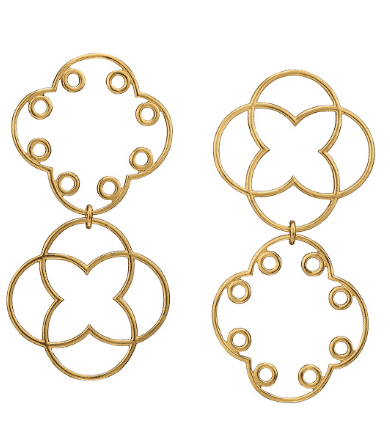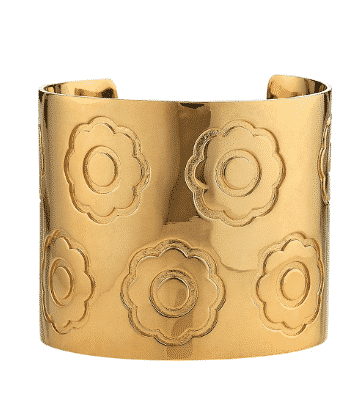 Love this dress on Ashley.  Hilary noted that these dresses can go north – with tights and boots or south-bare legged and strappy sandals.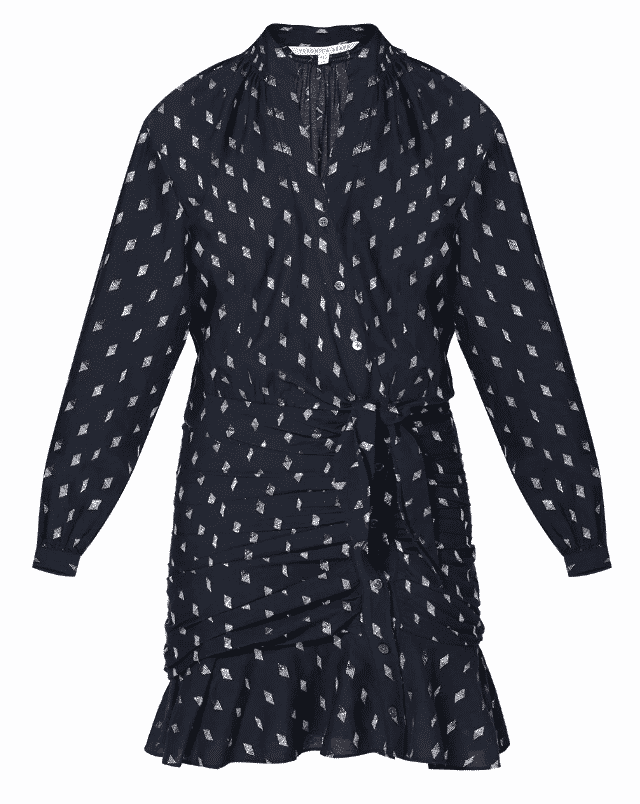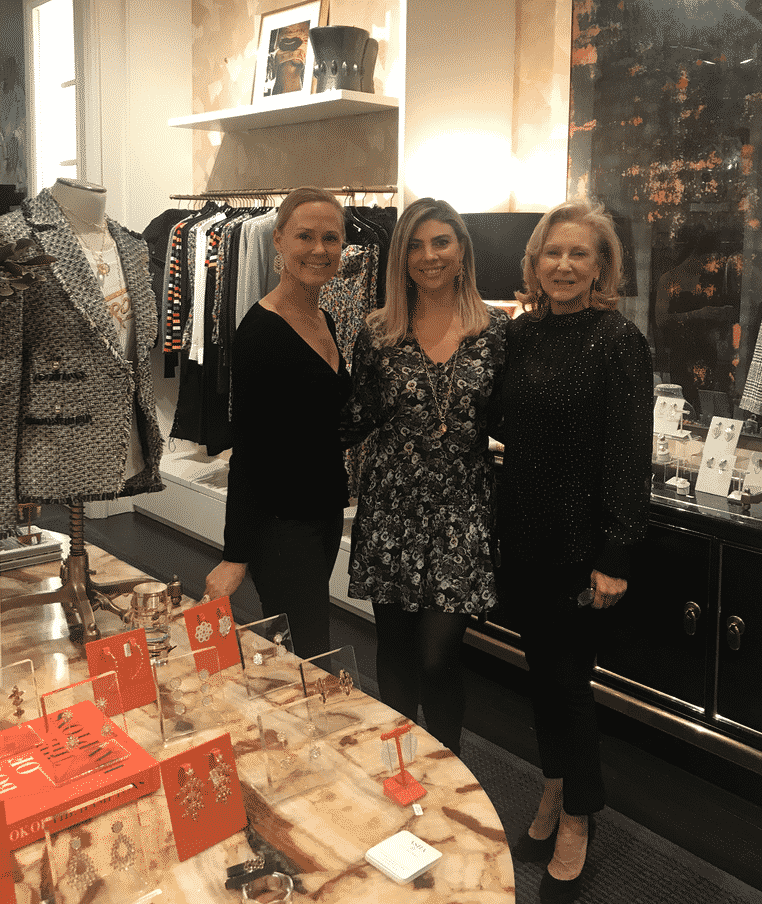 VB has fantastic fitting pants.  Here are two faves.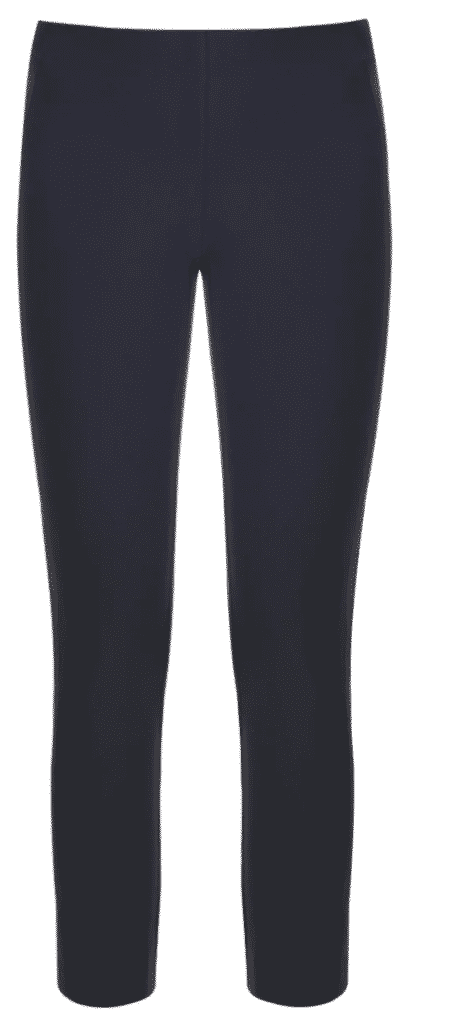 And these boot and strappy sandals are both the MUST HAVE list for good little girls like you!