Did you notice some rather large roses growing on Park Avenue this morning?  Simply ask artist Will Ryman, "how does your garden grow?"  We found out that Paul Kasmin Gallery in conjunction with New York City's Department of Parks and Recreation and the Fund for the Park Avenue Sculpture Committee are responsible for transforming New York City into a Jack and the Beanstalk-like garden (well at least along Park Avenue from 57th to 67th streets.)  We decided to shop and smell the roses and complied a collection of floral prints which are right on trend for this spring.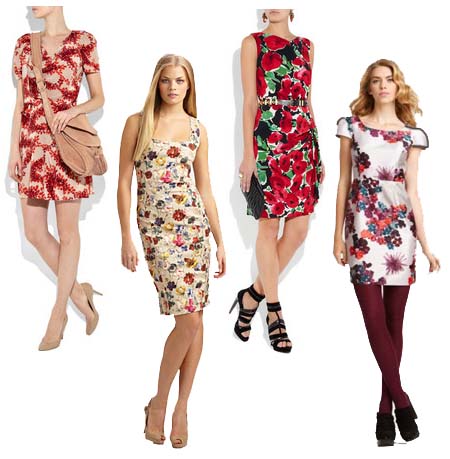 Left to Right:  Vanessa Bruno Dress ($760), D&G Floral Dress ($515), Moschino Cheap & Chic ($895), Tibi Poplin Dress ($230)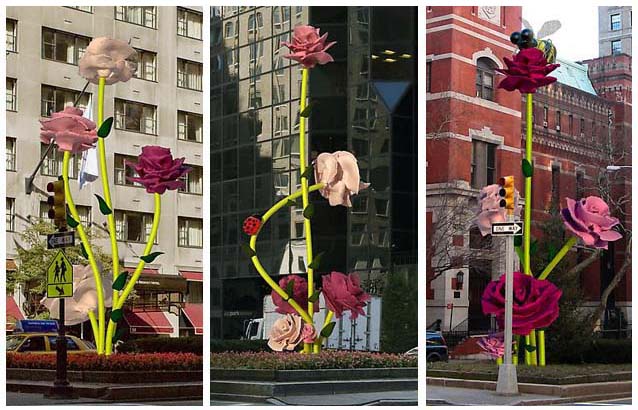 Rendering of The Roses by the artist Will Ryman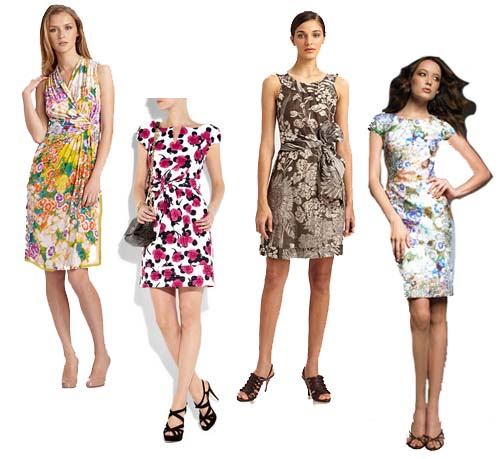 Left to Right: Etro Flower Wrap Dress ($795), Milly ($395), Armani Brown Flower-Print Dress ($1,315), Etro Cap Sleeve Dress ($1,060)

Will Ryman's 38 booming bloom sculptures, ranging from 4 feet to 25 feet in height, will be on view starting today January 25 through May 31, and is a lovely reminder during these bleak winter months that spring will indeed be coming.  A native New Yorker, Will Ryman is know internationally for his large scale sculptures, incorporating all sorts of materials, from stainless steel to  plaster.  As a writer turned artist his work often is influenced by playwrights and philosophers.  For further information regarding Will Ryman's work please contact Paul Kasmin Gallery.