We are celebrating the birthday of a friend, lovingly known as Princess, this week at Desmonds New York, a chic new spot at 153 East 60th.  We took our nimble fingers to Nordstroms to find the classic 'go to' look of spring and summer – the shirtdress – and found a fantastic selection in a range of prices and all are pretty and perfect to wear now and right through the summer.   The beauty of these 'stretch cottons' is that they conform to your body for a great fit that is very flattering.  Easy to accessories with flats and totes for on-foot shopping or with pumps, wedges and sandals to dress it up.  For a selection of shoes, go to Spring Shoes and our Perforated Leather collections of shoes and bags.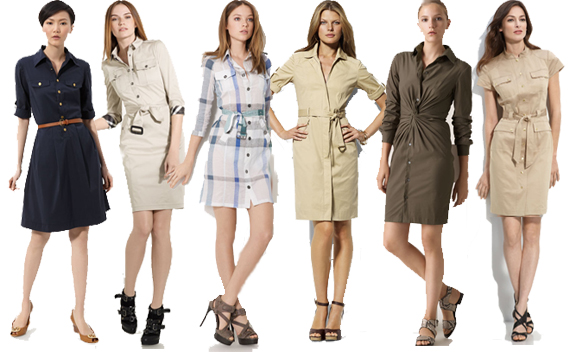 Left to Right: Tory Burch Belted Stretch Poplin Dress ($350),  Burberry London Belted Stretch Sateen Trench Dress ($850),  Burberry Brit check Print Shirtdress ($695), Ralph Lauren 'Bartley' Shirtdress ($164),  Michael Kors Twist Front Stretch Poplin Shirtdress ($995), Calvin Klein Stretch Shirtdress ($129)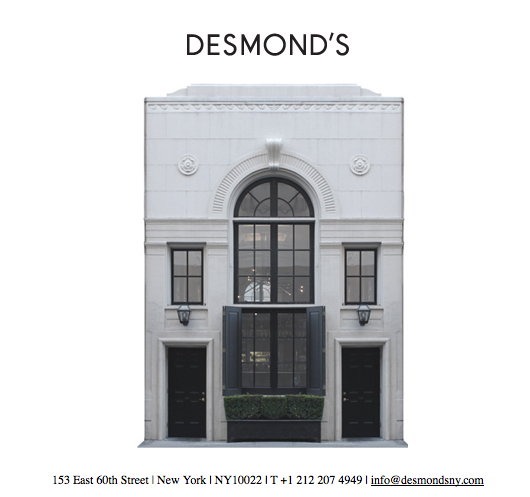 With a cocktail bar, split level dining room, open fireplace and soaring 30 foot ceilings, this is an elegant and sophisticated offering from London trained owner/operator Richard O'Hagan. Owner/Executive chef David Hart honed his culinary skills in the top echelons of London kitchens and has cooked for the royal family as well as other notable patrons. Desmond's features modern American cuisine in a timeless, yet contemporary, setting.