One of the most bewitchingly beautiful parties of the year, Save Venice presents Un Ballo in Maschera Enchanted Garden Ball on Friday, April 4, 2014 at the The Pierre.   The masked revelers are in  for a mysterious, magical evening of cocktails, dinner and dancing.  Save Venice events aspire to bring Venice to New York, if only for one night and are inspired by  Venice's iconic Carnevale.  For more information or to purchase tickets please contact dagna@savevenice.org.

When the attire state Black Tie, Masks, Enchanting & Floral  Inspired Gowns, and the generous sponsors include Dolce & Gabbana, it was a spring breeze to choose the festive, floral Dolce and Gabbana ensembles from NET-A-PORTER.   Their seasonal fashion bouquets are ethereal and inspiring for an early spring evening, celebrating life and the flowering season.

Enchanted Garden Ball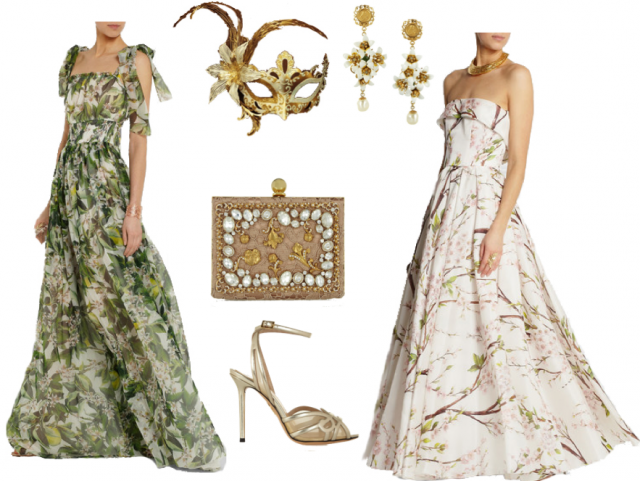 Dolce & Gabbana Floral-Print Silk-Chiffon Gown $3475    /   White Flower Masquerade Mask $49.95   /    Dolce & Gabbana Gold-Plated Swarovski Crystal And Faux Pearl Clip Earrings $1095   /   Dolce & Gabbana Ava Crystal-Embellished Satin And Lace Box Clutch $3800   /    Charlotte Olympia Sugar High Leather Sandals $895   /    Dolce & Gabbana Floral-Print Silk-Organza Gown $6995
Save Venice thanks Dolce & Gabbana,  Ferrari, and HFZ Capital Group for their generous sponsorship of the evening.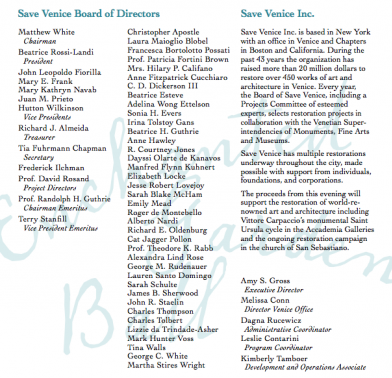 Un Ballo in Maschera, The Black & White Masquerade Ball 2013