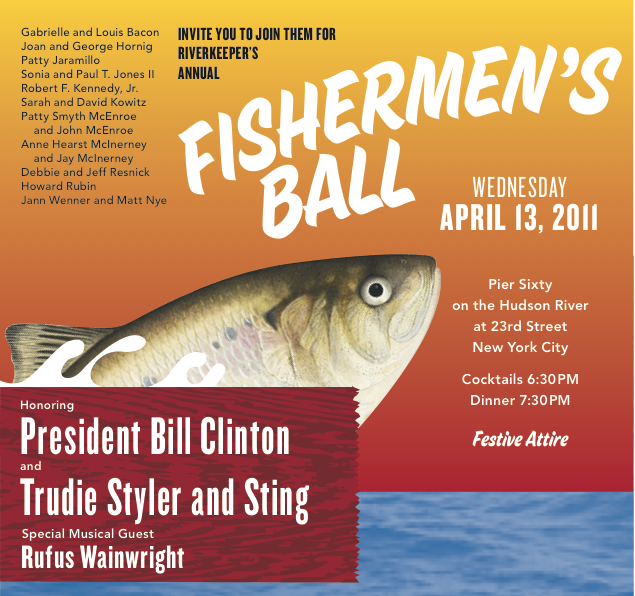 Bill Clinton, Trudie Styler and Sting! When we heard who was receiving the 'Big Fish' Award at RIVERKEEPER's Annual Fishermen's Ball we went right to longtime supporter Nicole Miller for a little sexy glam. These fab frocks are so flattering – their elegant ruching and the soft metallic colors add just the right touch of glamor to such a Festive Event. The evening will feature award presentations by Robert F. Kennedy, Jr. and special musical performance by Rufus Wainwright. Funds raised will benefit Riverkeeper, New York's clean water advocate. For further information, please contact Riverkeeper@EventAssociatesinc.com or call 212.245.6570 Ext. 23.
Left to Right: Techno Metal Dress ($430), Techno Metal V-Neck Dress ($420), Strapless Techno Metal Dress ($420)
For more choices, please visit our EVENING AND EVENTS section.
FISHERMEN'S BALL CHAIRS:
Gabrielle and Louis Bacon, Joan and George Hornig
Patty Jaramillo, Sonia and Paul T. Jones II
Sarah and David Kowitz, Patty Smyth McEnroe and John McEnroe
Anne Hearst McInerney and Jay McInerney, Debbie and Jeff Resnick
Howard Rubin, Jann Wenner and Matt Nye
RIVERKEEPER has been on the front lines of major environmental issues for more than four decades, recently leading the charge to secure an energy future without the Indian Point nuclear power plant; and consistently working to ensure that every New Yorker has the right to clean, safe swimmable, drinkable, fishable water.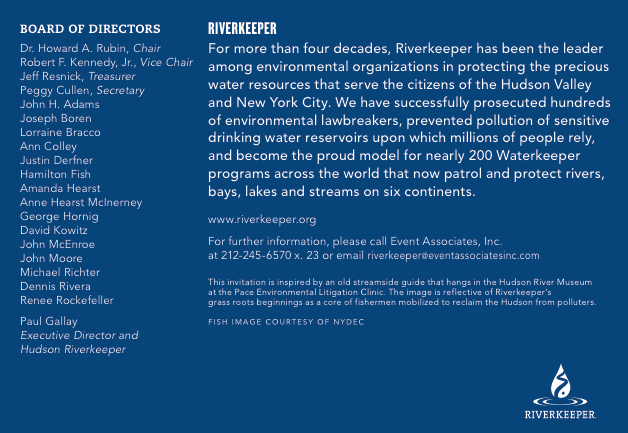 Media Contacts: Carrie Waible/CW&Co. 646.423.0230 or carrie@cwandco.com.