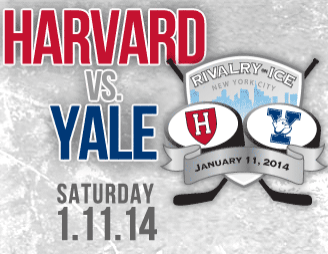 Grab your madras brewsky cosys and don't miss the inaugual Rivalry on Ice featuring America's most famous college rivals, Yale and Harvard, as they face off at Madison Square Garden on Saturday January 11th!   In addition to the heated nature of the rivalry, both teams have much at stake in the inaugural Rivalry on Ice game.  Yale is coming off its first national championship after finishing off the 2013 Frozen Four with a win over the No. 1 ranked team.  For Harvard, the coming season marks the 25th anniversary of their historic 1989 NCAA Hockey Championship.
Not Ivy?  Not a problem – we shopped our fave updated, preppy emporium,  J CREW  to set the style for this spectacular spectating event.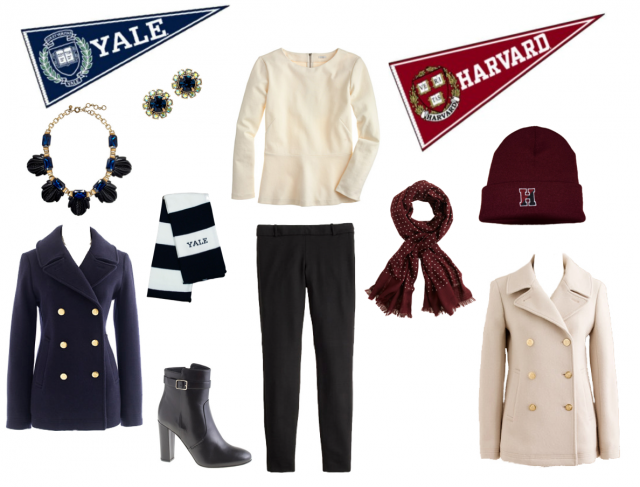 Majesty Peacoat $298   40% off with code TAKENOTE    /   Ponte Peplum Shirt $78   /   Full-Length Minnie Pant In Bi-Stretch Wool $118   /   Crystal Button Earrings $35   /    Fanned Leaf Necklace $135   /  Striped Scarf $19.99   /    Collection High-Heel Buckle Boots $398  40% off with code TAKENOTE     /  Patterned Silk Scarf $75   /   Harvard Beanie $14.99
And for more True Prep, try these shoes from JP CRICKETS, just named the  "Official Dress Casual Footwear of The Ivy League."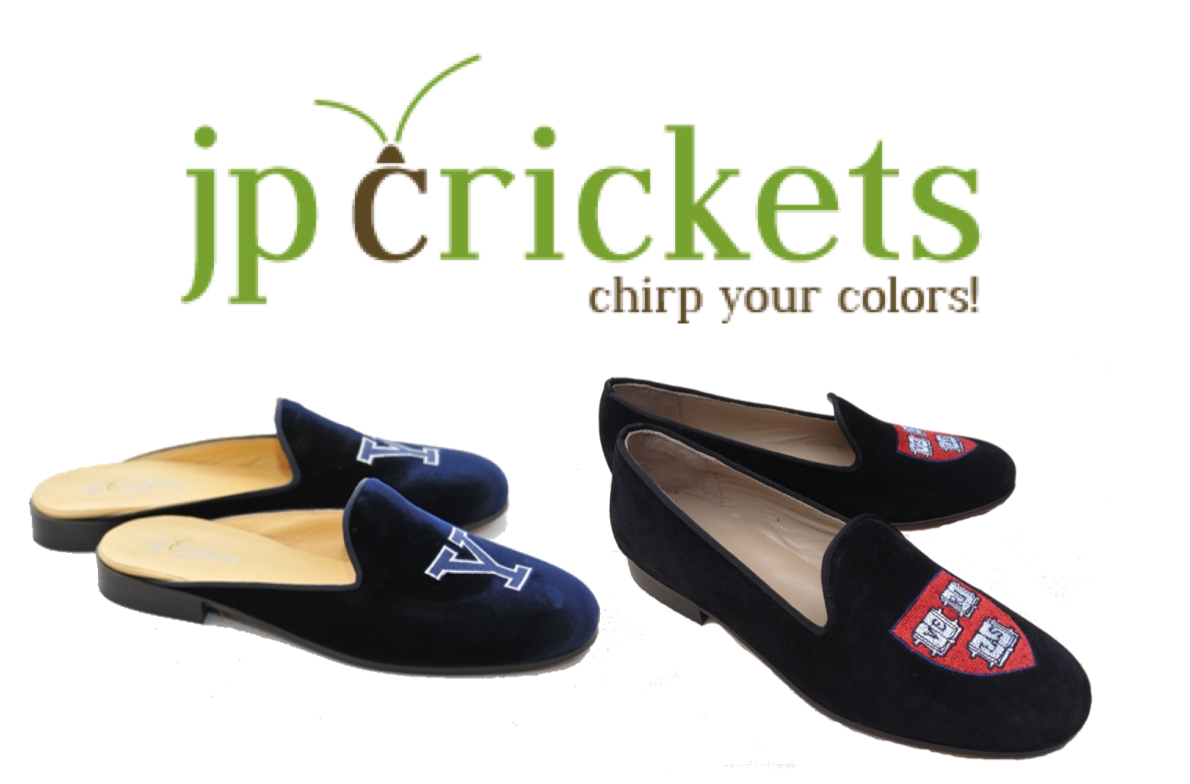 Watch more about the icy Ivy rivalry!